5 Common Misconceptions About TWIA
|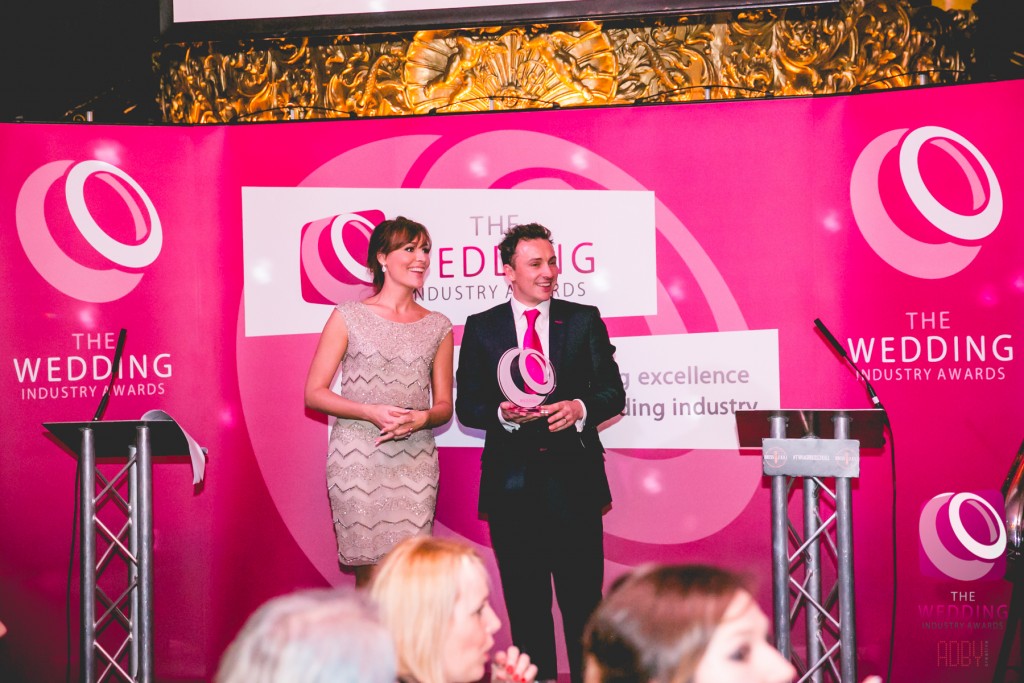 You will no doubt be unsurprised to hear that sometimes, people on the Internet proceed with great vigour in the wrong direction because they don't have all the facts. We find that this happens quite regularly with The Wedding Industry Awards because despite all the information you could ever need being in the 'About the awards' section of our website, some people haven't read it or have misunderstood it.
As such, we thought we'd illuminate any lost souls on 5 of the biggest myths there are about TWIA. If you've been wondering:
If you need to be nominated to enter…
If you have to have done a tonne of weddings to enter…
If your clients will dislike voting for you…
If your success depends on the number of votes you get…
If everyone who enters gets regionally shortlisted…
…then we have got the answers for you. And once we've tidied that up, you can proceed to enter TWIA 2016 and let the world know how awesome your business is.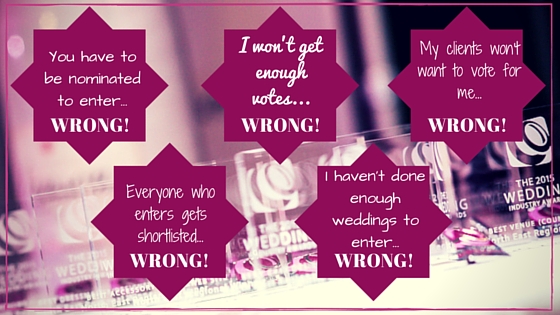 1) "You have to be nominated to enter."
Absolutely not! You can enter right here, right now, with no nomination. There is absolutely no barrier to entry or restriction on who can enter TWIA. The nomination facility is open to anyone who knows of a great wedding business and wants to give them a gentle nudge in our direction. It's simply a method for encouraging wedding suppliers to enter – nominating them does not enter them into the competition, it just notifies them that someone out there thinks they're good enough to be part of it.
2) "You have to have done loads of weddings to enter."
The number of weddings that each supplier does varies for all sorts of reasons, so just because someone does fewer weddings it doesn't mean that they are any worse (or better!) than anyone else. For us, it's very much about quality over quantity and we have created a system that enables wedding suppliers of all shapes and sizes to enter the awards. We've seen that being involved with TWIA can help your business grow and gain more clients, so even if you're just a little fish in the wedding pond right now, we're sure you're going to be growing fast after you enter.
3) "My clients won't want to vote for me."
We've already talked at length about this in a previous blog post, but suffice to say, your clients will be chomping at the bit to vote for you because they want to endorse you, to congratulate you and to thank you. They also want to validate their own judgement for choosing you in the first place but you'll be surprised how many love the opportunity to talk about your work as a chance to reminisce about their big day, too. 
4) "It's all about the number of votes you get and I won't get enough".
Actually, that's not true. We use a really rigorous numerical system where we calculate each entrant's average voter score and compare that to the average voter score for each specific category. Using average scores means that someone with 10 voters can compete on a level playing field with someone who has 100. As long as you can get the clients you've worked for in the past year to vote for you, that's all you need. This isn't a popularity contest, so we don't want it to be about enlisting every Facebook friend you've got or your Mum's next-door neighbour. We just want the honest opinion of the customers who have actually used you. Remember, the the higher the proportion of your voters that vote for you the better. Just picking your favourite clients to vote won't necessarily work for you! Click here for more details on all this.
5) "Everyone gets shortlisted."
If that were the case, all of our judges would quit! The judging process has been refined slightly this year in order to set in stone the role that 'wild cards' play in the judging process. If an entrant's average voter score is below their category average after voting closes then they are shown to the judges in case there is merit in giving them one of a limited number of 'wild cards' onto the shortlist.  This system ensures that each entrant is examined by the judging panel at some point during the process. You can read all about it here, but suffice to say, the shortlist is only the top pick of regional entrants.
Hopefully this clears up some of the common misconceptions you might have heard about TWIA, but if you have any other queries, make sure you check out our website or even drop us a little email with your query as we bet we can straighten it out in a flash for you.
Now's your chance to be recognized for the great work you've done, so go ahead and be brave and enter The Wedding Industry Awards now.