Are Your Clients Ready To Vote For You?
|
So, you've thrown your hat in the ring and decided that The 2015 Wedding Industry Awards are going to be your time to shine. You've followed some of our advice to spring clean your wedding business in advance and now you're just waiting for entries to open.
Well, whilst we're busy putting the finishing touches to TWIA 2015 (websites don't just update themselves, you know!) why don't you start putting the word out there about your intention to take part in the only independent awards in England that recognise excellence within the wedding industry at both a regional and national level.
The beauty of The Wedding Industry Awards is that your couples who you have worked with in the 12 months between November 2013 and 2014 will need to vote for you. They're going to be asked for their feedback about everything from your products to your customer service. TWIA judges will look closely at how they rate you and what they thought about you, so your clients' opinions really do count.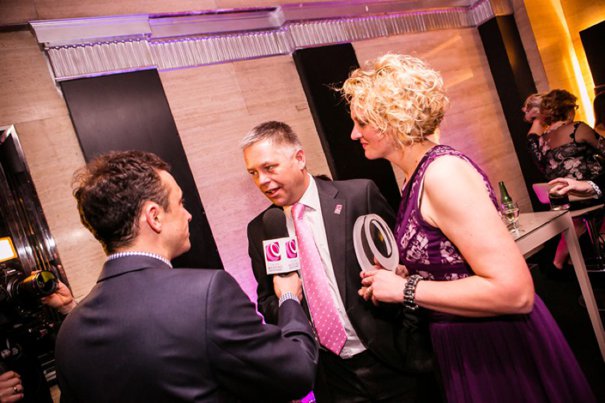 As such, it's worth starting to articulate your intention to enter so that they won't be surprised when you ask them to vote for you. We're pretty sure that they're going to be over the moon to hear that their prized wedding supplier is partaking in such a prestigious awards system and will be only too pleased to vote for you.
In the meantime, here's a few ways you can make sure your clients are ready to vote for you…
Post it on your social media. Feel free to include the link to how the awards work so that people understand what's being asked of them.
Email clients you've already worked with to check you've got their up-to-date contact details as you'll be asking them a very big favour soon. Now might be a great time to catch up with their newly-married life and ask for any images of your work from their day, too.
Let new enquiries and bookings know that you are participating in TWIA 2015 and would, therefore, appreciate their feedback after their wedding.
However you start letting the world know about the part you're playing in The Wedding Industry Awards 2015, make it clear that the process is super simple and straightforward so won't take up much time at all. You'll also want to mention that you'll be sending more details once entries open and you've set up your entry profile.
Finally, if you're posting on social media, don't forget to tag us so that we can see your campaign and promote your efforts!
Entries for The 2015 Wedding Industry Awards open this month. You can find us on Facebook and Twitter, but don't forget to subscribe to our mailing list to be the first to hear when entires open.