Welcome to the 2013 Wedding Industry Awards
|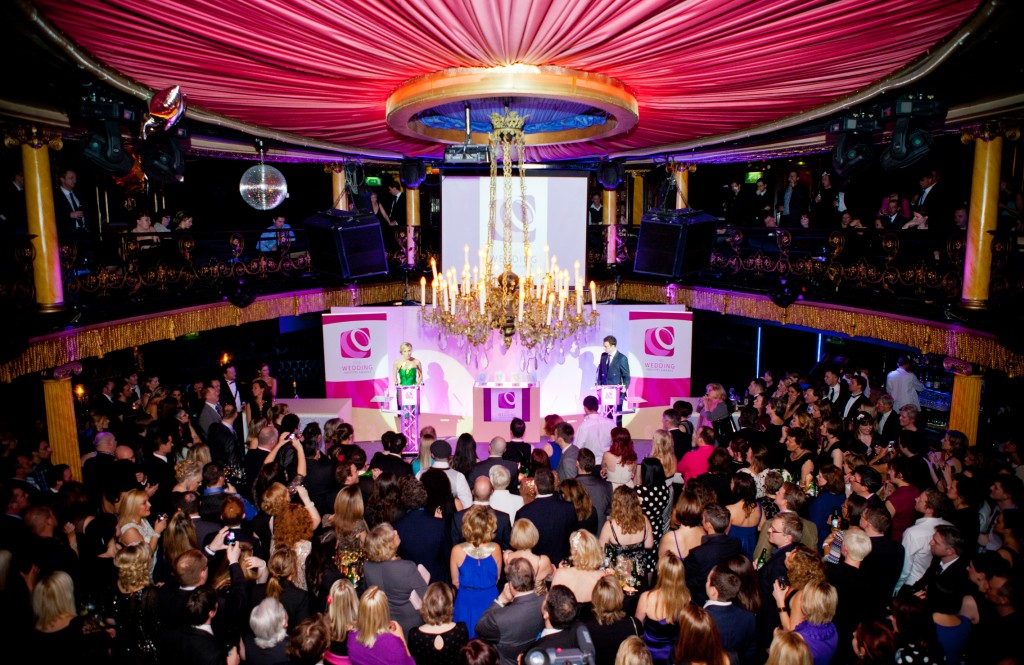 In 2011/12, more than 2000 wedding suppliers entered the inaugural Wedding Industry Awards in 18 different categories. 22,500 newlyweds voted for their wedding suppliers in the only independent national awards process and event in the wedding industry. 450 guests attended the glittering awards ceremony in London's West End, where national winners were announced amongst peers and colleagues.
The 2013 Wedding Industry Awards aim to improve on last year's maiden voyage, raising the profile of the competition not only within the wedding industry but at a wider level, too. In addition to getting newlyweds involved in the voting process, the second year of the awards will be positioned more within the consciousness of brides and grooms planning their wedding and sourcing suppliers; what better place to look than businesses that have previously been shortlisted or won an award or aim to be in the running for an award to recognise their excellence within our sector?
The categories for this year's awards have been updated, refined and expanded upon. New categories include Best Wedding Stationery, Best Wedding DJ, Best Wedding Live Entertainment and Best Wedding Entertainment (of a non-musical variety). Best Bridal Retailer has been redefined to encompass attire for all members of the bridal party including bridesmaids. In addition to these 21 super-charged categories, the Best Newcomer category will be open once again for businesses that were established between 01/11/11 and 24/10/12.
We've also given our expert judging panel a boost. In addition to last year's eight judges, we are delighted to welcome Adam Sternberg from leading entertainment supplier Sternberg Clarke to the panel, as well doyens of hairdressing Roz Edwards and Severin Hubert from The Hepburn Collection. We are in discussions with other big names in the industry and hope to confirm more exciting additions to our panel in the coming weeks. Watch this space!
The profile questionnaire for entrants to the 2013 awards has been designed to give you the opportunity to really allow us to get to know you and your business and we will shortly be dedicating a blog post to making the most of creating and completing your online Awards profile. Further posts will follow soon regarding maximising the marketing potential of being involved with TWIA.
The 2013 awards ceremony is currently under wraps but we can assure you that you may want to save all your good intentions for your new year resolutions until after the ceremony in January as it is sure to be a night to remember!
Behind the scenes, we're working tirelessly to promote The Wedding Industry Awards in print and new media, encouraging engaged couples to use TWIA as a resource and a tool for their planning, educating people to the vast amount of high quality, hardworking businesses in the wedding industry and inspiring wedding suppliers to step up and show the world what they have to offer. As the saying goes, you've got to be in it to win it…!