Is Your Business Ready to Enter The Wedding Industry Awards 2014?
|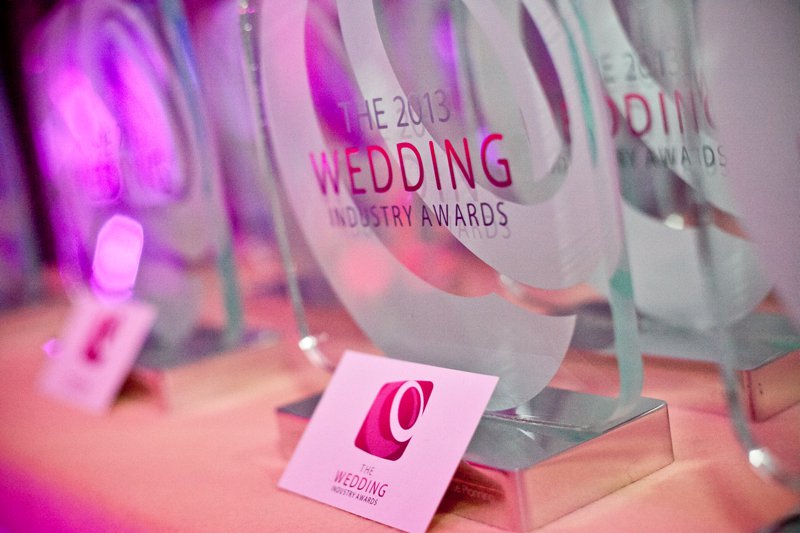 If you're reading this, there's a good chance that you're a wedding business looking to align yourself with the best professionals in your field. Whether you're a one-man band working out of a back bedroom or a globally renowned brand, the doors to The Wedding Industry Awards 2014 will soon be open to you. 
Whilst we put the finishing touches in place for the 2014 awards and brace ourselves for the onslaught of entries, here are some things for you to consider and work on to make sure your business is in the best possible shape to make the most of TWIA.

One of the first places that prospective customers – and TWIA judges – will look for your business is online. Do you think your virtual profile is representative of your business? These days, it's about so much more than your website. Are you making the most of social media with Twitter and Facebook profiles? Are you interacting with your followers and posting interesting, relevant content about your business?
Whilst we think most of you will be answering 'Yes, yes and yes' to these questions, make sure you don't trip yourselves up. There's nothing more irritating than knowing a company has an online presence but being unable to find it, so make absolutely sure your social media buttons are clearly displayed on your website in order to get those connections started.
And one other thing about that website – make sure it's up to date, both in terms of the content and information held within and the design and layout of the site. Outdated sites that look they survived the dot com crash do you no favours, so if you hadn't had an update in the last two or three years, now is probably the time!
Every single website is automatically entered into Guides For Brides Best Wedding Industry Website category, so why not give your virtual face a makeover to be in with the shot of winning an extra award?

The initial rounds of The Wedding Industry Awards are based on votes from your customers. You are responsible for making them aware of your entry and asking them to vote for you. It is imperative therefore to make sure that your database of clients for the last 12 months is in order.
Many couples move house after they get married and a lot of brides change their email addresses to incorporate their married names, so first and foremost you need to check that you have the correct contact details for everyone that you will need to approach.
Don't worry about harassing them with 'vote begging'; simply have a strategy in place that you'll use to contact your couples. Perhaps your first mention will be in your follow-up procedure with the client after their wedding, a reminder three months before the closing date and a final push as the deadline for votes closes. Strategise your campaign and your couples won't feel beleaguered, merely grateful for the prompt.

When you enter TWIA, you are assigned a profile page for your company. This page will show a snippet of your business ethos, a selection of your photos and, if you submit one, a video. In order to make sure you're putting your best face forward, make sure you have the best portfolio to display.
If you need to get in touch with photographers from your weddings throughout the year who have examples of your work, give yourself (and them) plenty of time. It can be tempting to show off the most editorial style pictures, but what we really want to see is images that best show what you do.
Videos are a great way of showing off the personality of your company. Don't shy away from piece-to-camera or voiceover interviews to explain what is so unique about your business but do use the opportunity to show us something we can't already get from your website, entry info or images.

One of the things you will be asked as part of your entry is to outline your business strategy. If you don't already have a business plan, now would be an excellent time to make one in order to help you organise your thoughts about your company. Whilst we won't need to see the whole thing, it'll make it much easier for you to answer and will give you a little more perspective on the things you do that make your business stand out from the crowd.
Writing about yourself can often be the hardest task as it feels a little bit like gloating. If you're stuck, why not ask your colleagues for their input on what they think the core values of your business are? Take a look at your customer testimonials to see what your clients value and how you have met their expectations. Most of all, relax that stiff upper lip and try to define what exactly it is that makes you love your job – you might be surprised at just how clearly that translates into your business.

First of all, this will make it harder for you to get cold feet and back out! Secondly, your clients will realise that they will be called upon to support you. Thirdly, and most importantly, it will show the world that you are serious about your business and that you think it is worthy of being held up to examination against the rest of the wedding industry.
You will easily be able to judge from the volume of supportive comments just how treasured your business is and how happy your clients are going to be to shout about your business.
So now that you know what it takes to make a mark in The Wedding Industry Awards, are you ready to submit your entry for 2014? Make sure you sign up to be the first to hear when entries for the new awards open!