How to Enter The Wedding Industry Awards
|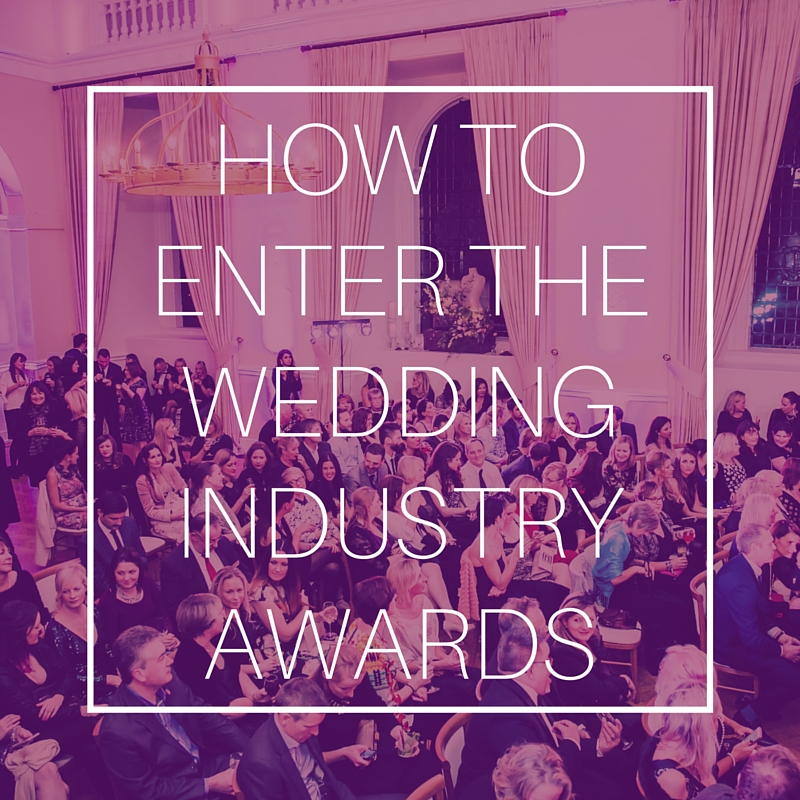 The process for taking part in The Wedding Industry Awards 2016 is purposefully designed to be as simple as possible. The process is open to all wedding businesses in the UK, so all you need to decide is how soon you want to get the ball rolling.
To enter TWIA, you need to visit our website and set up an account with your basic information. From here, you'll be taken through the payment process and once that has cleared, you are ready to set up your entrant profile. This is where the fun starts!
As well as all your company information, your profile management dashboard will also allow you to compile all the information that the judging panel will ultimately look at. First of all, you have the option of uploading a maximum of 10 photos to your profile. You might want to choose gorgeous images of your products, behind the scenes photos of your services or pictures of your couples enjoying your work on their wedding day. These should be your 10 best hero images that portray the whole canon of work that you do.
In addition to still images, you can also add videos to your profile too. Some entrants use films of the weddings they've worked on, others create slideshows of work they have undertaken and yet more create mini interviews where they chat about their business, service and clients so that our judges can get to know more about them.
Then comes the nitty gritty bit: the profile questions! This series of questions has been tailored to each category to try and give the judging panel a comprehensive overview of each and every entrant, whilst also giving suppliers the chance to showcase the minutiae of their business. The more fully and wholeheartedly you answer these questions, the better the understanding the judges will have of your business.
And that, is pretty much that. Once you've completed your entrant profile, it will show as live in the voting section and your eligible couples will then be able to vote for you. We'll give you a direct URL to send to your clients so that they can skip right to your page and vote for you. Remember: you will have input the number of weddings you have completed this year and the ideal outcome is that 100% of those clients head to TWIA website to vote for you. The greater the proportion of your clients that vote the better.
If you need to amend any part of your profile, you can do so right up until 5pm on 23rd October when voting closes. After that time, you'll still be able to edit your contact details, company ethos, photos and videos, but the answers to your profile questions will be finalised.
Now that you're armed with all the facts, it's time to enter The Wedding Industry Awards 2016!