Best Wedding Live Music Entertainment Category
|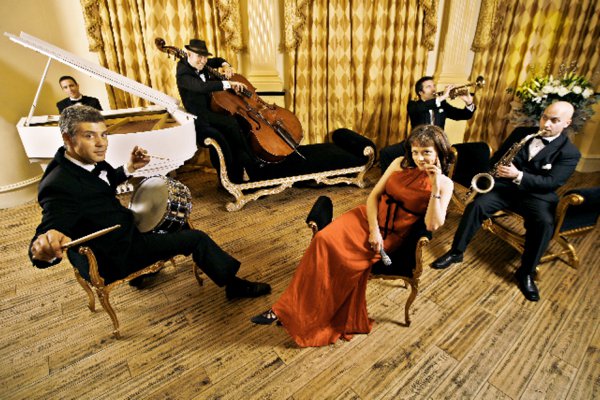 The Jazzberries, National Winner 2013
If we could somehow shepherd all The Wedding Industry Awards judges on to a tour bus and take them to a bunch of gigs to show them the talent in the Best Wedding Live Music Entertainment category, it would probably just about complete the judging process for them. And whilst we've not yet become wedding musician groupies, we do love seeing how much of an impact these wedding suppliers have on marital celebrations.
There's something quite unifying about watching live music and that's probably why bands and singers have been popular at weddings since time immemorial. Little kids and aging grandparents can both be mesmerised by the talents of gifted musicians. And what live musical acts can do that recorded tracks can't is gauge the atmosphere and the audience to play to their preferences as applicable.
When TWIA judges start to look at the Best Wedding Live Music Entertainment category, they're looking of course for talent and experience, but they're also looking for a connection between the act and their clients. Adaptability is key so that musicians invest in their couples' preferences, tailoring their sets accordingly and offering appropriate suggestions to help the party last long into the night.
We never fail to be moved by voter feedback that effuses about an act who went out of their way to learn a special song for a first dance or who managed to put together songs outside of their repertoire for an off the cuff request. It's this flexibility and willingness to go the extra mile to make a memorable wedding reception that really stands out.
We've seen entries in the past from a whole variety of musical genres, from jazz trios who entertained guests during the drinks reception to ceilidh bands who've been responsible for helping legions of wedding guests learn how to strip the willow. Whether it's a Take That tribute band, a single chanteuse, a harpist, a full big band orchestra or a strolling mariachi act, there's no end to the types of entertainers who perform at contemporary weddings.
With all eyes resting on these entertainers, we want to see presentation and brand awareness taking pivotal roles as part of their excellent customer service offering. We like knowing that these artistes can spare a smile, regardless of the situation, and make their clients' wedding guests feel like valued members of the audience.
But of course, we want to know that these wedding suppliers have been pitch perfect from first enquiry to final note of the last song in their set. Live wedding musicians and their unending talents to go from wedding to wedding and perform their hearts out continues to help this category of the awards go from strength to strength.
If you're a musical wedding entertainer who provides nothing short of an immaculate performance for every pair of newlyweds, you can enter The Wedding Industry Awards 2014 now. If you'd like to make us aware of an outstanding wedding musical act, you can nominate a supplier here.