Best Wedding Venue Category
|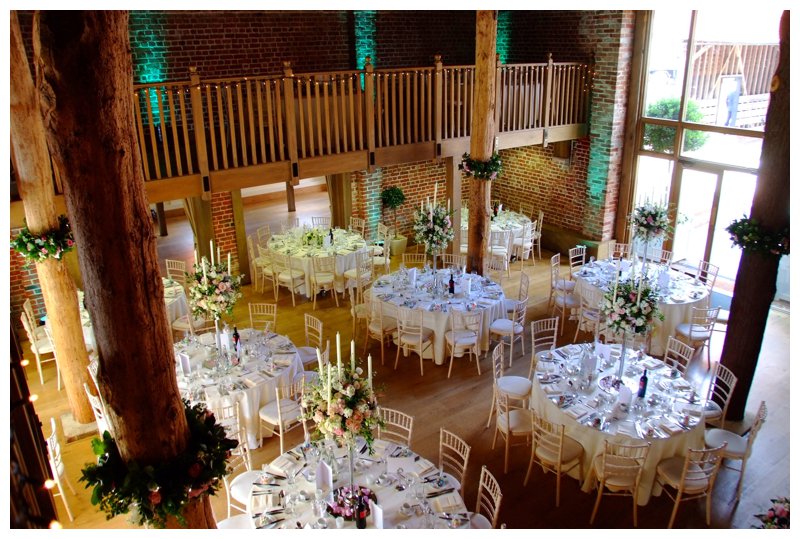 It's without doubt one of the biggest decisions a couple will make, both financially and aesthetically, about their wedding and as the backdrop for the most important day of their lives, choosing a wedding venue is a massive part of the wedding planning process.
From the second you visit the website to the moment you walk out of the door as newlyweds, you want to feel like a little piece of your dream wedding venue belongs to you. You want to be treated like yours is the only wedding that matters (even if they host hundreds a year) and you want to feel as though this is the best wedding venue to host the magic of your marriage.
At The Wedding Industry Awards, we know that the Best Wedding Venue category is always going to be a popular one because people have a special relationship with the place where they got married. A seamless experience that makes the newlyweds feel like the venue truly was their home for the day will always translate into nominations for TWIA. There's a certain sense of ownership that comes with the happy memories associated with a wedding venue.
But it's not just down to the convenient location, pretty gardens and spectacular architecture at a wedding venue. For many brides and grooms, it's as much about the people who run the venue as it is about the place itself. Flawless service is the most commented on aspect of voter feedback, telling TWIA expert judging panel all they need to know about how committed the venue are to their clients.
Whether it's a clear and coherent set of guidelines on supplier recommendations and commissions, answering queries in a timely fashion or an impeccable attention to detail on the day itself, couples really want the best from their wedding venue in order to not only make their day run smoothly, but also to provide an excellent experience for their wedding guests as well.
Of course, wedding venues come in all different shapes and sizes. Barns, hotels and country houses are now just some of the options amongst the increased amount of locations with licenses for civil ceremonies and partnerships, or that offer banqueting for wedding receptions. Boats, museums, theatres, pubs, galleries and lighthouses are just some of the quirky wedding venues hosting nuptials on a day to day basis.
We know that a wedding venue isn't just involved on the wedding day. We know that there are days of preparatory set up, weeks of logistical planning and months of admin associated with any one wedding. We know that although the bride and groom might have one dedicated point of contact throughout the planning stages, that actually there are a team of dozens of staff who contribute to the smooth running of a wedding day.
We know that what goes on behind the scenes is often as crucial as what is happening front of house. We know that the days are long and the hours are hard but that ultimately it's all worth it when that couple get into their car at the end of their wedding with full hearts and happy smiles because their venue exceeded their expectations.
We know that there'll be newlyweds reading this who will be thinking fondly of their own wedding venues, so we urge them to nominate the location in question in order to thank them for their hard work. If you're a wedding venue who wishes to stand tall as an example of exemplary business within the wedding industry, you can enter TWIA now.