SOUTH WEST Regional Awards Event
Date:
Wednesday 22nd November 2017

Venue:
Wellington Barn, Manor Farm, Calstone Wellington, Calne, SN11 8PY
www.wellingtonbarn.co.uk

Timings:
6pm: Guests arrive
6.15pm - 7pm: DeVoted Q&A and Arbonne Workshop
7pm – 8.30pm: Drinks and canapes
8.30pm – 9.30pm: Awards presentation
9.30pm – 11pm: Official photos, video interviews and further networking
Tickets: £37 + vat each

The TWIA South West Regional Awards event is a unique opportunity to toast the very best of the wedding industry in the South West. It's intended to be a fun ending to a long wedding season that allows us all to acknowledge the hard work that wedding suppliers in the South West have poured into their clients' dream days. If you're shortlisted for an award, you will obviously want to be there, but this event is open to anyone involved in the wedding industry.
In the glorious surroundings of Wellington Barn the evening will be a fantastic opportunity to rub shoulders with others at the top of their game, forge new relationships and reinforce existing ones. Enjoy a complimentary mini-bottle of Prosecco whilst debriefing about your weddings this summer, catching up with suppliers you've enjoyed working with or just raise a cheeky glass to the best industry there is to work in.
PRE-AWARDS EVENT - 6pm - 7pm
Open to all main awards event ticket holders
ARBONNE WORKSHOP
The evening will begin with an exclusive opportunity for guests to meet Team Grew - Independent Abronne Consultant, our Makeup category sponsor, who will be demonstrating exciting products and offering huge discounts exclusive to TWIA event attendees (learn more).
DeVOTED Q&A
There will be a must-attend Q&A session with TWIA Founder, Damian Bailey, were you can find out all about DeVoted, TWIA's brand new series of unique wedding showcases exclusive to TWIA finalists and winners, coming in the Spring of 2018.
PRIZE DRAW
Attendees of the pre-awards event will have the chance to win their TWIA entry fee back! Don't miss out.
AWARDS EVENT - 7pm - 11pm
In the glorious surroundings of Wellington Barn, you will have plenty of time to chat to your peers and make new connections whilst enjoying drinks and canapes. Mighty Fine Entertainment will be bringing their musical expertise and a cash bar will also be available because this is, after all, a celebration!
It will then be down to the business of the event; the awards presentation itself. The South West regional winners of each of The Wedding Industry Awards categories will be announced live on stage by TWIA founder Damian Bailey, following which there will be official photos and interviews with the winners and further time to network.
Please note that this is not a formal dining event and guests will not be seated around tables for dinner. Instead, the emphasis is on friendly networking and the ability to roam around the room to enjoy the evening as much as possible with your friends and colleagues in the industry. From past experience, we know how the South West like to party and we want to give you the best possible opportunity to do that as we celebrate the excellence within your region.
Tickets: £37 + vat each

Click on the Youtube film below to see highlights of the TWIA 2017 South West regional awards event.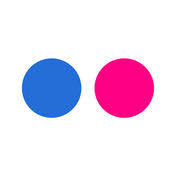 Photos from this event can be viewed and downloaded HERE.