SOUTH CENTRAL Regional Awards Event
Date:
Monday 19th November 2018

Venue:
Farnham Castle, Castle Street, Farnham, Surrey GU9 0AG
https://www.farnhamcastle-weddings.co.uk/

Timings:
7pm – 8.30pm: Drinks and canapes
8.30pm – 9.30pm: Awards presentation
9.30pm – 11pm: Official photos, video interviews and further networking
The TWIA South Central Regional Awards event is a unique opportunity to toast the very best of the wedding industry in the South Central region. It's intended to be a fun ending to a long wedding season that allows us all to acknowledge the hard work that wedding suppliers in the South Central have poured into their clients' dream days. If you're shortlisted for an award, you will obviously want to be there, but this event is open to anyone involved in the wedding industry. (Tickets will go on sale once the Regional Finalists have been announced online on or around October 19th, 2018.)

Rub shoulders with others at the top of their game, forge new relationships and reinforce existing ones. Enjoy debriefing about your weddings this summer, catching up with suppliers you've enjoyed working with or just raise a cheeky glass to the best industry there is to work in. Oh, and we'll announce and present the South Central regional winner in each category, live on stage!

More details will follow but for now, make sure this date is in your diary.


Want to see what happened last year? Check out and download the photos and see the video highlights via the links below: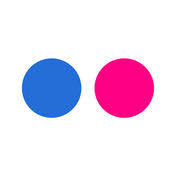 Photos from this event can be viewed and downloaded HERE.