EAST MIDLANDS Regional Awards Event
#TWIA23EM

Date:
Tuesday 15th November 2022 (get this date in your diary!)

Venue:
Norton Fields, Cottage Ln, Norton-Juxta-Twycross, Atherstone CV9 3QH
www.nortonfields.com
Timings:
7pm – 8.30pm: Complimentary Welcome Drink, Cash Bar, Canapes and Entertainment (details to follow)
8.30pm – 9.30pm: Awards Presentation live on stagewith TWIA Founder, Damian Bailey.
9.30pm – 11pm: Official photos, video interviews, further networking

(Tickets will go on sale when the Regional Finalists are announced online in mid-October 2022.)
Want to see what happened in TWIA 2022? Check out the video highlights and download the photos and see via the links below: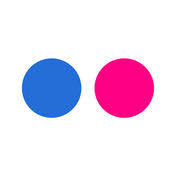 Photos from last year's event can be viewed and downloaded HERE.

The TWIA 2023 East Midlands Regional Awards event (#TWIA23EM) is a unique opportunity to toast the very best of the wedding industry in the East Midlands region. It's intended to be a fun evening that allows us all to acknowledge the hard work that wedding suppliers in the East Midlands have poured into their clients' dream days. If you become a East Midlands Regional Finalist you'll be up for an award on the night. You will obviously want to be there, but this event is open to anyone involved in the wedding industry.
Rub shoulders with others at the top of their game, forge new relationships and reinforce existing ones. Enjoy debriefing about your weddings this summer, catching up with suppliers you've enjoyed working with or just raise a cheeky glass to the best industry there is to work in.
Oh, and we'll announce and present the East Midlands regional winner in each category, live on stage!