You're part of TWIA 2017…now what?
|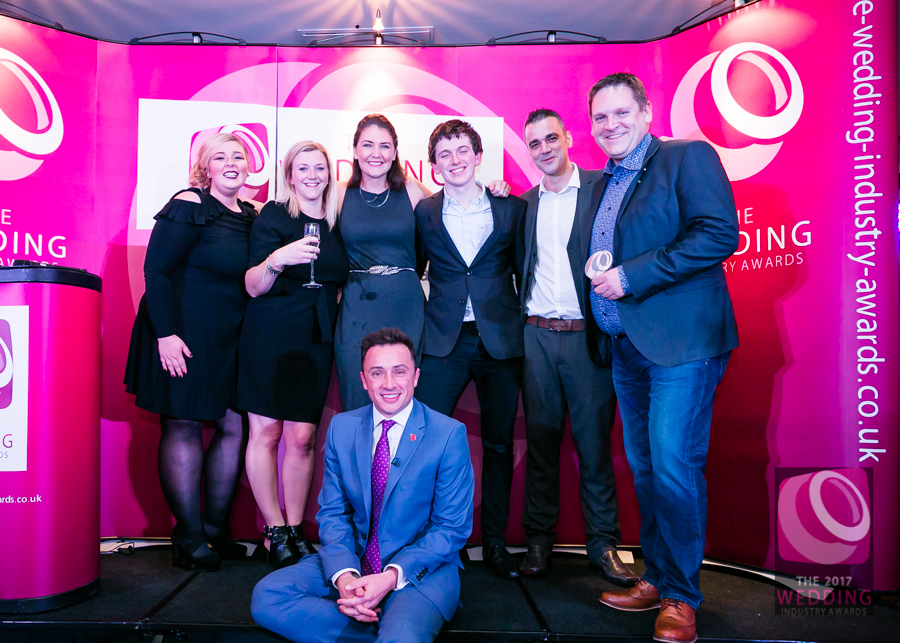 Tens of thousands of couples who are currently planning their weddings will be more than impressed that you are part of TWIA 2017. Whether you're a Regional Finalist or got all the way through to the National Finals, this is the perfect time to blow your own trumpet and we know just the tune you need to play…
Log in to your judging profile and download your TWIA logos.
Add your TWIA logo to your website, email signature, stationery, social media and Christmas cards!
Download and print your TWIA certificate. Frame it, hang it on the wall and take it to wedding fayres.
Update your TWIA directory listing to show your TWIA logo, get a more prominent page position, show up in more search results and receive direct messages from brides and grooms browsing the site. Just log in and click on 'Upgrade Listing'.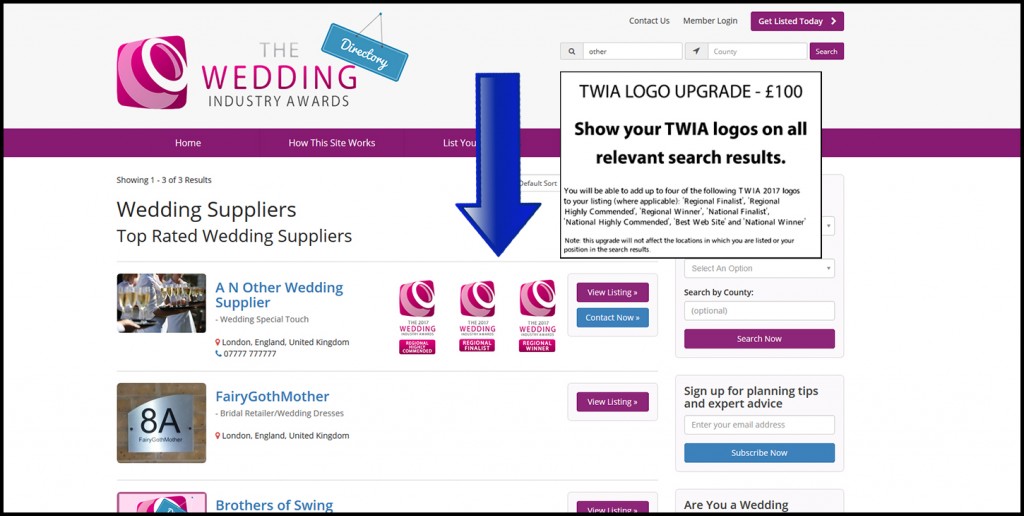 Link your TWIA directory listing to your judging profile by copying your directory URL into your Judging Profile for increased visibility. To do this follow these instructions:
Log into your Directory Profile HERE.
Log into your Judging Profile HERE.
In your Directory Profile, click on the 'View Public Listing' button.
Copy the full web address of your Directory Listing web page. It will look something like this:http://directory.the-wedding-industry-awards.co.uk/united-kingdom/location/your-category/your-company-name
Go to your Judging Profile Management Dashboard
Click on 'Change Judging Profile'.
Locate the 'Directory Link' section.
Paste your Directory listing web address into the 'Directory Link' box.
Click 'Save Update'.
To check that you have done this correctly find your company here. If you can click on your company name and your directory listing opens in a new window then the link is working and all is well. If there is no link or the link does not work then work through the instructions above again or get in touch.
Use images & videos from the Regional Awards event to show you were part of the TWIA Class of 2017. Get tagging those business pages on social media! Click here to see all the event images. Click here to see all the event films.
Create testimonials from your voter feedback when you receive it. You will be able to download it from your Judging Profile at the point at which you are no longer in the competition.
Reach out to those you have met at the Regional Awards events on social media to cement the introductions you've made. You never know who you might be working beside at your next wedding…
What happens next?
Regional winners now go through to the national final in London on January 12th at the Café de Paris.
Tickets for the national event can be purchased on our web site: https://www.the-wedding-industry-awards.co.uk/about-the-awards/national-event/