TWIA Success Story 2: Steven Heath
|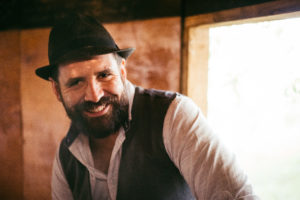 The first year I entered TWIA I won the regional category and was highly commended at the national event. The second year I won the regional and I was fortunate enough to win the national event too.
The benefits of entering have been numerous. Along with the prestige of having been recognised as a national winner in the event we have also seen the following:
Automated bookings
Brides are nervous about their wedding days. In a completely unregulated industry brides have to have total confidence in their suppliers. Since winning the national event I have seen a huge increase not just in the number of enquiries but the quality of those enquiries. Couples are quick to book. The TWIA badge is a mark of confidence where brides can know that suppliers have been judged to be the best in their fields by a thorough, peer reviewed system.
Networking
TWIA has opened up a wider network which is not just confined to the region I work in. When you win an award the entire UK wedding industry knows about it. This leads to opportunities to work collegiality with wedding professionals all across the UK as well as leading to corporate work on the back of the confidence fellow professionals have in you.
Prestige
By far one of the biggest benefits of having won a national award is now being regarded by fellow musicians as an expert in my field. This has led to a greater amount of enquiries from other musicians when they are unavailable. Often suppliers will recommend one another. When they do their reputation is at stake so the TWIA award brings confidence to those suppliers who offer the same service as you so they are happy to recommend you.
I would recommend any company to enter TWIA. Of all the awards that are out there this, in my opinion, is the most thorough and objective process (and I said that to my business partner (i.e. my wife) before I won ANY of the awards). Even if you don't win the prestige of having been selected as a finalist and the networking opportunities are worth it alone.
Photo credit: Shutter Go Click Photography