TWIA Success Story 5: Dodmoor House Event Team
|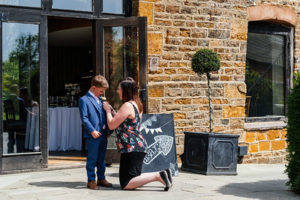 We won the National Award for the Wedding Team and are all really so proud of the achievement, it's really been an amazing time here at Dodmoor HQ since the win!
It really means so much to know that although we work in a stunning venue and offer lots of flexibility and help,  the couples who were married here in 2018 really believed it was the team and the service we provided that stood out on their wedding day.
Since winning the award, we proudly spread the word of our achievement across our social media channels and we really have seen a huge increase in the amount of dates sold so far, with more dates sold in the first quarter of this year than any other since we opened in 2006!
We also feel this may at least partly be down to being so confident on our viewings knowing we really are one of the best teams out there!
As a team we have most definitely bonded over such an achievement and we feel that even more now than ever our team work shines through when working. We already knew we were pretty lucky to have a team who get on so well and truly call each other friends but it's amazing that our happy, little family can be recognised nationally for our service and team work!