2015 Winner's Words: Mad Philomena
|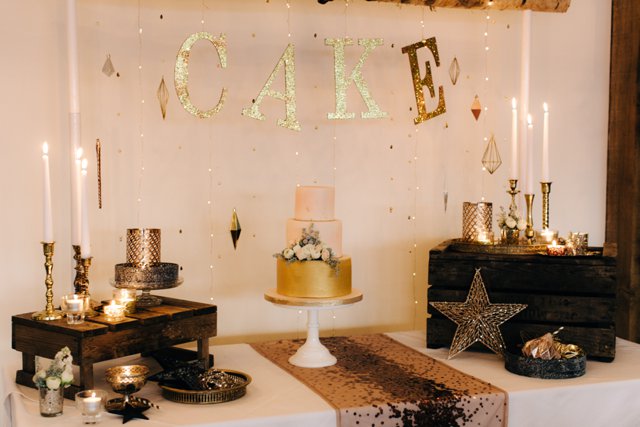 Image by Rebecca Goddard Photography
Vital Statistics
Who: Liz Musson from Mad Philomena
What: Best Venue Stylist
Where: Online www.madphilomena.co.uk | On Facebook | On Twitter
Why did you enter TWIA 2015?
I had seen others enjoying the success of TWIA and realised it could bring great credibility to my business. I also believed I was offering something original that stood out and I wanted a platform to get my work out to a wider audience. I was also a little bit curious: did I have what it takes? How would others perceive Mad Philomena?
Tell us about yourself…
When I won the award, Mad Philomena was only about a year old.
I had worked as a trend manager for 5 years prior to starting Mad P and my role involved deciphering trends two years ahead and developing creative direction books which the buyers would use to source trends for a relevant product. Then I got married and I just couldn't find the product and styles I wanted and craved, so I had to create them myself, and I realised there was a Mad P shaped space to fill.
I still use a lot of the same techniques I learnt as a trend manager in developing style guides for my brides. It's about developing an identity for their wedding – something that relates to them, and then carrying that through all the different elements of stationery and styling. I most enjoy the creative direction and the final styling on the day – the bit in-between is the necessary graft to take it from concept to reality.
How confident did you feel about winning?
Actually, I was totally unconfident. It was a complete surprise to win the regionals as I thought that since I had entered in my first year of business it would be unlikely that I could win against much more established competitors. To win the regional was amazing, so I viewed the national as a chance to have a night out with fellow wedding industry friends and a chance to soak up the atmosphere.
When it turned out that I had won the national too I was completely shocked and truly elated. It was like a surreal out-of-body moment where I thought maybe my ears were decieving me. My wedding friends all burst into shrieks and cheers; it was an incredibly proud moment. I couldn't stop smiling for days. I will always remember those seconds – it symbolised so much for me about standing out, being brave, following dreams and taking control of life's direction using the skills you've been gifted with. I'm so glad my husband was there to share it with me too as he has also put immense work into helping the business succeed with many sacrifices along the way.
Image by Chris Barber Photography
What does winning The Wedding Industry Awards mean to you?
It validated my decision to leave my long term career. I had taken a scary risk leaving a good and well-established job as a trend manager for a UK retailer. Mad Philomena was – and still is – about pursuing a passion, helping create a little magic for my couples, and daring to be different, not just going with the flow. Turns out there is a big appetite for originality and quirkiness, which the award confirmed.
What has been the most valuable part of TWIA 2015 for you?
Recognition – not just with customers but within the industry as a whole. Most places I go these days people have heard of Mad Philomena, which gives me immense pride. From a customer perspective I think it gives them reassurance that my business is credible, professional and recognised by an established national award.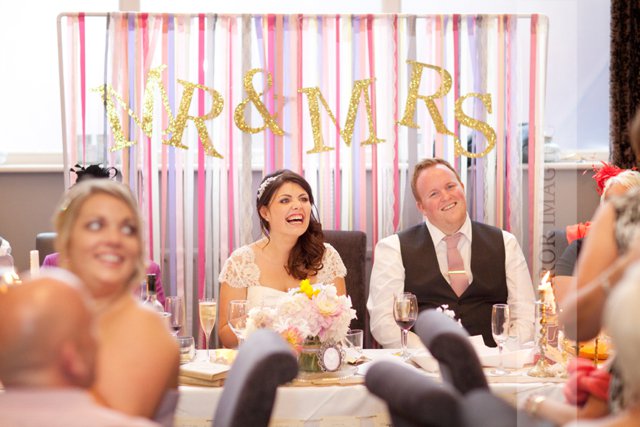 Image by Mirror Imaging Photography
How has winning an award affected your business?
I took great personal pleasure from winning the award. I really pushed myself to create and establish Mad Philomena and the award has been recognition of that. I had no expectations when I entered,  but I have really enjoyed sharing my award news with family, friends, brides and grooms, and continue to use the award branding on my business material – as it serves as a seal of achievement and professionalism. It also sets me apart from the competition.
What was your favourite feedback from your voter comments?
All of the feedback was fantastic and they are feelings that my couples don't always express in person, so it was great to really get their views on paper. What touched me the most was that we had clearly engaged as human beings, I had been given an insight into their world and we had made a connection. I feel this is so important when we are working together on one of the most significant days of their lives.
Here's an example –
"Liz is a one of a kind type of person let alone a supplier."
"I really feel Liz gave our wedding that extra wow factor, she was able to visualise what we wanted and with her amazing creativity bring it all to life! I feel very lucky we came across her at a wedding and it was an absolute pleasure to work with her."
What were your highlights of the ceremony?
Well obviously the highlight was winning! But winning is only put into context when you are in a room full of hundreds of people who share the same passion and put in the long hours and dedication into making their businesses a success. The wedding industry is so unique – you can't get it wrong – there's no second chances, you go the extra mile and then a bit further and you work at a relentless pace. Only fellow suppliers can really appreciate what it means to receive the award.
I also got to meet some industry gurus, like Kirsten from The Little Wedding Helper, who was one of the judges for my category.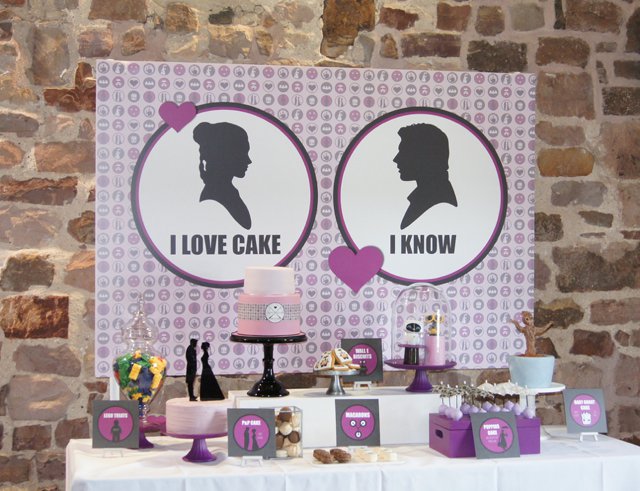 Would you do it again?
I may enter again in 2016 – Mad Philomena is always full of surprises – and I would highly recommend it to all suppliers out there. What have you got to lose? You need to get your business out there!