2015 Winner's Words: Jennifer Poynter Flowers
|
Andrew Billington Photography
Vital Statistics
Who: Jennifer Poynter Flowers
What: Best Newcomer and Best Website
Where: Online www.jenniferpoynterflowers.co.uk | On Facebook | On Twitter
Why did you enter TWIA 2015?
I was aware that a couple of years ago a wedding cake guru I know had entered and won the regional award (Miss Ingredient – South West Regional Winner this year too!). I thought it was fab and knew that I wanted to enter when I started up on my own. I honestly thought nobody would take any notice of my tiny little business just starting out, but I thought it would be interesting to apply and see what happened.
Tell us about yourself…
I've been a florist for a few years now, working in more traditional shops that offer flowers for all occasions. I always liked doing weddings the most though, and decided eventually to start my own business focussing on just that. I love that with a wedding there is a longer lead-time, so I get to know the couple and really get to sink my teeth into a big project. The end result on the day is usually pretty magical too. Everything comes together, with the décor, flowers, dresses, cake etc. and everyone is so happy. To be involved it that is really special and I just can't imagine doing anything else now!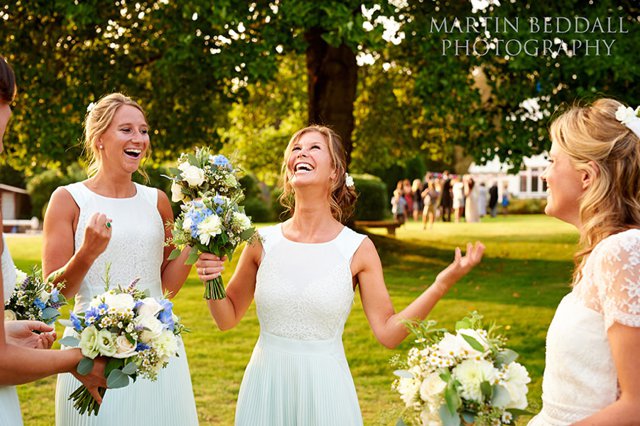 Martin Beddall Photography
How confident did you feel about winning?
I didn't think I stood a chance against the other regional winners for the Best Newcomer award! I was so totally shocked at the regional event when my name was called – I must have looked like I'd seen a ghost!
The website category was one that everyone was entered for automatically, so I hadn't thought much of it… I mean, how could I expect to win against over a thousand other companies?
What does winning The Wedding Industry Awards mean to you?
So much! Not only was I picked by a panel of industry experts, but my clients' feedback had a huge impact on the result. To know that every one of them was delighted with the service and flowers I provided is all I could wish for. It's been an amazing first year in business for me, and the awards just finished it off perfectly.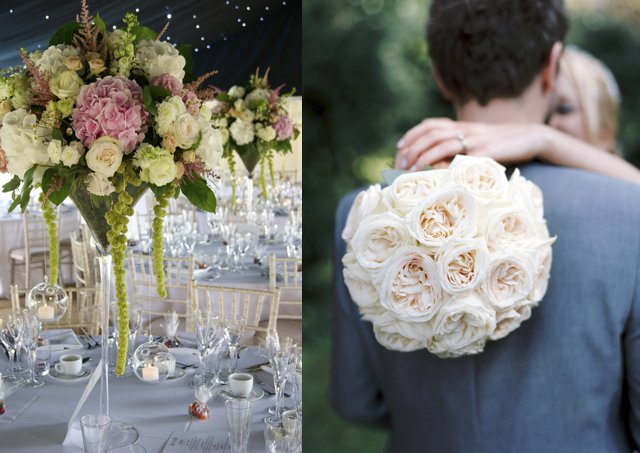 Cooper Photography
How has winning an award affected your business?
My current couples all love that they have chosen an award winning florist for their wedding! I think it definitely gives them the confidence to relax, knowing their flowers are in good hands. And potential new clients can be sure now that my previous work has been well received and that the industry has recognised me as being good at what I do. All of that obviously translates into more lovely bookings in the diary for the next couple of years.
What has been the most valuable part of TWIA 2015 for you?
Being a new business, winning the awards has been a huge confidence boost. Through the comments from my voting couples, I know I'm giving a service that people like. I feel like I can trust my instincts more now, because that worked pretty well for me over the last year.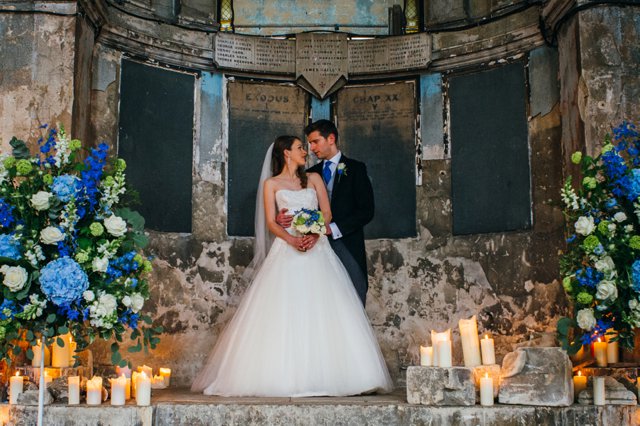 Babb Photo
What were your highlights of the evening?
It was great! Us florists are usually all done and out of the way by the time the party starts, so it was nice to still be there at the end!
The highlight for me was hearing my name being called for the second time. I was still so shocked from the first one that it felt like a dream really. I'm not sure how I managed to look relatively normal in all the pictures.
Final thoughts?
TWIA is a great way to get honest feedback from clients and the application process really makes you think about where you're heading and what you've already achieved.
To new entrants, I would say don't be intimidated and think that only bigger and more established companies have a chance… I'm a business of one, working from a studio at my house, and I did just fine.