The Little Wedding Helper, Best Wedding Special Touch 2013
|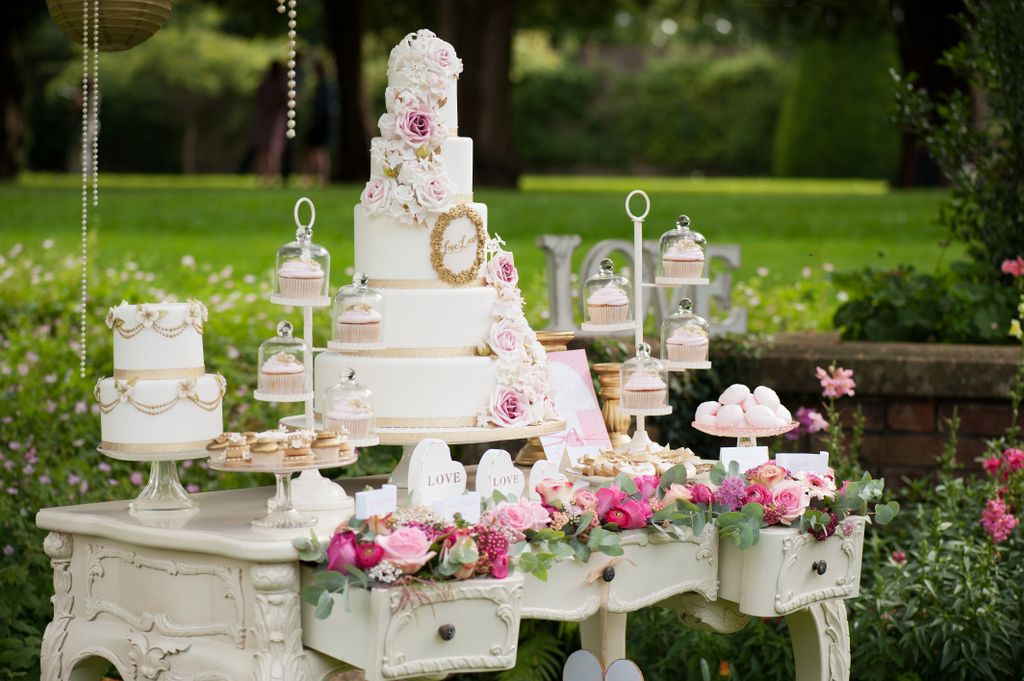 Image credit: Sarah Vivienne Photography
Kirsten Butler of The Little Wedding Helper, Best Wedding Special Touch 2013 winner, nearly didn't make it to The Bloomsbury Ballroom to collect her award. Trapped on a delayed train from Bristol, she felt her blood pressure steadily rise as she sat, dressed to party, in a carriage going nowhere.
"I was relieved I had taken my mother's advice to always leave yourself plenty of time when travelling," Kirsten told us. "It was a really magical & surreal occasion which I'll never forget and am hugely pleased I didn't miss! Just walking into The Bloomsbury Ballroom was exciting. I remember spotting familiar faces from the wedding industry and joining the designated South West area, where we were all slightly giddy with excitement even though the awards hadn't even started yet."
For Kirsten, being a regional winner for the second year in a row was the culmination of a rollercoaster ride that had seen her start her own business alongside teaching part time at a primary school and looking after her daughter.
"It's tough and there was a lot of juggling going on," Kirsten reflected. "Winning the regional award last year gave me the push to really work hard at making the business better. I knew at some point I would have to be brave and make the leap of going full time, as I just couldn't imagine NOT styling, but it was becoming impossible to juggle everything (and remain sane). In my head a little voice said 'Well if you win the national award then that's your sign to do it – go for it. Be brave.'"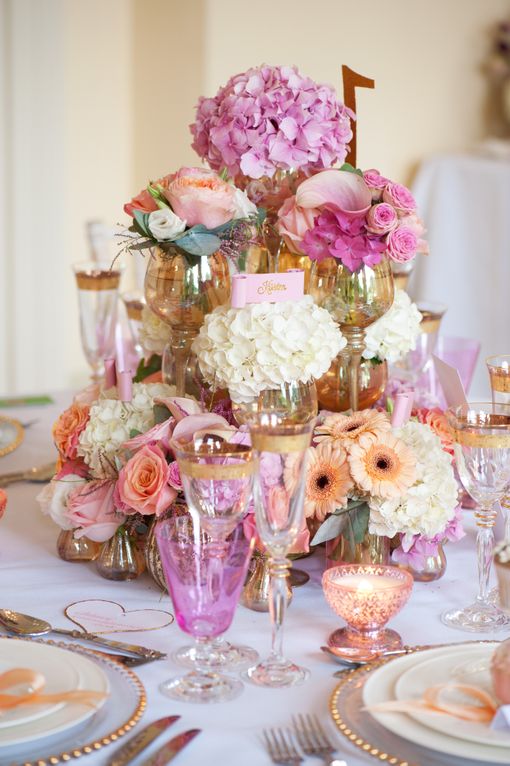 Image credit: Sarah Vivienne Photography
With this in mind, it was a long evening for Kirsten as she waited for the Special Touches category – the 19th award of 23 – with increasing anxiety.
"I was getting more and more nervous as the evening went on and the South West had already produced several winners," Kirsten said. "As Damian began to describe the business that had won my category, I remember thinking 'I'm sure that's on my website…' at which point several of the regional winners nearby grabbed me and started cheering. I very nearly burst into tears but before I knew it I had to compose myself to try and walk to the stage to collect my award!"
"I knew that winning the award meant there was no turning back and it's been amazing ever since," Kirsten told us. "I gave in my notice at school, felt a little nauseous and placed my award on the mantelpiece to remind me of what I was doing; it represented how my couples had actually voted for me and the amazing feedback they'd given about my involvement in their big day. It meant and still means everything."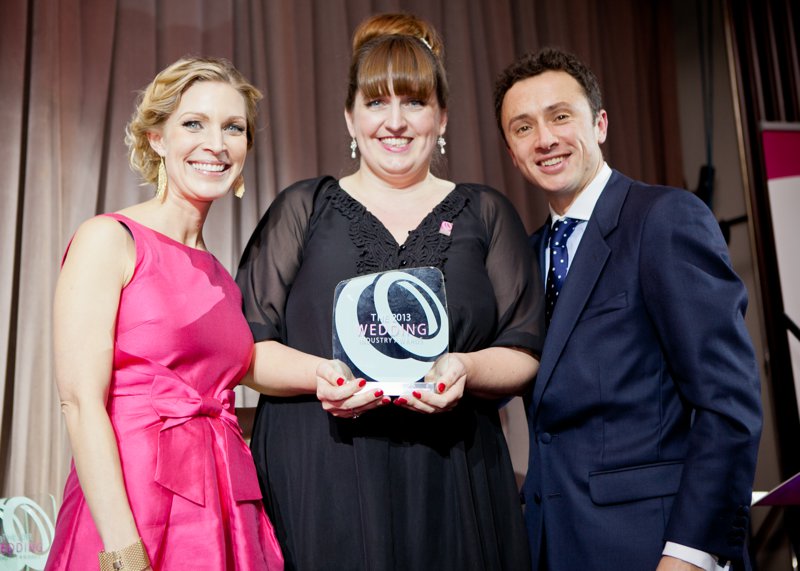 Like many of the other TWIA winners, Kirsten conceded that the award had even greater influence due to the poignancy that any praise, recommendation or referral brings when you work for yourself. A teacher by profession, Kirsten entered the wedding industry after helping pull together decorative ideas for her best friend's wedding.
"I really enjoyed it and suddenly found myself suggesting slightly different ways of decorating the tables with personal details rather than spending money on shop bought things. We made lots together & it was great fun!" Kirsten recalled. "Then the life-changing question came: who was going to actually put all these beautiful details and carefully planned ideas into place? It was as if we just needed an extra pair of hands, an eye for detail & someone we could trust not to just bung everything on a table."
As you might imagine, Kirsten ended up volunteering for the task, ensuring her best friend's vision came to life just as they had imagined. It gave rise to a multitude of further questions as to whether other brides, overwhelmed by all the trappings of getting married, might just want to be able to trust someone to recreate their vision.
"It seemed that there was a need for someone to help them get creative and think outside the box when it came to decorating their celebration," Kirsten said. "To have the reassurance that everything would look just as they wanted but without the stress and worry. And so…The Little Wedding Helper was born."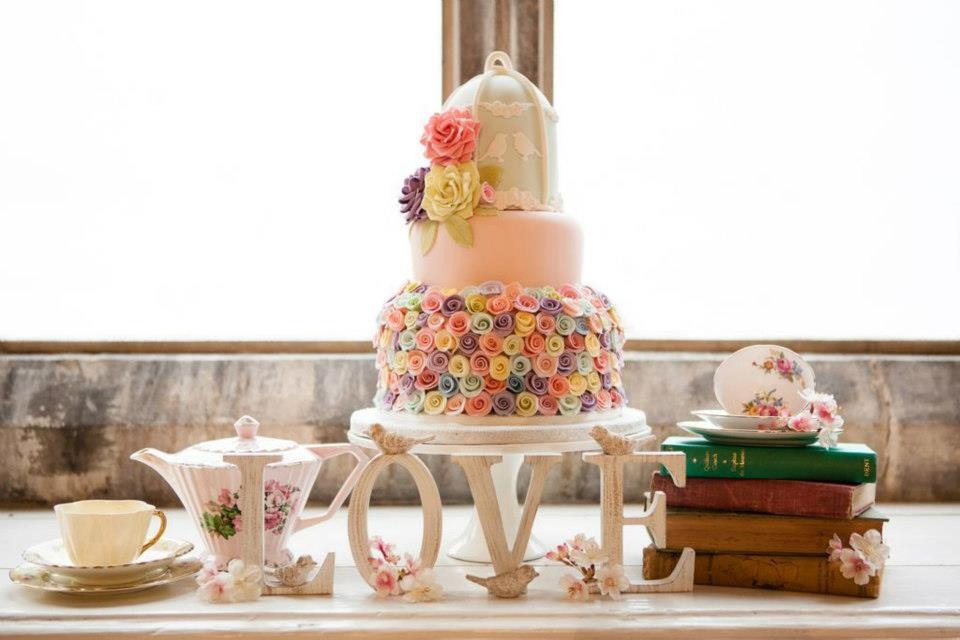 Image credit: David J Brewin Photography
Kirsten cites pre-wedding consultations with her couples as her favourite part of her job. "This is when I really get to understand the couples, to entwine their personalities into their décor, to suggest ideas and create concepts that evoke a squeal of 'I love that idea!' or 'I would never have thought of that!'"
"The actual styling on the day itself is hard work but on the occasions when I'm still at the venue to see the couple arrive, the look on their faces is priceless," Kirsten explains. "I have had astonished gasps and sometimes tears, which mean the world. My job is done and I leave feeling happy and a little romantic myself!"
Having become an award winner and a full time wedding stylist within weeks of each other, Kirsten has found that having the TWIA logo on The Little Wedding Helper website has increased enquiries and interest from not only couples but also venues and magazines. The award acts like a badge of honour for Kirsten's business, particularly when publicising her services on social media.
"Look at your website, social media and the way you present your business," Kirsten advises anyone thinking of taking part in The Wedding Industry Awards 2014.
"Entering the awards made me really look at how I was perceived and how I presented myself. How was I going to convince the judges that I deserved to be a regional winner, let alone a national one? It was a good nudge to revaluate everything and make some changes so that I was confident in my brand, look and ultimately me! It's quite hard when you don't have a product but are selling the ideas in your own head."
Kirsten advises prospective entrants to enter with confidence. "We're not good at shouting about ourselves, but do let others know what you're doing. I was overwhelmed with support & encouragement, especially as a small business."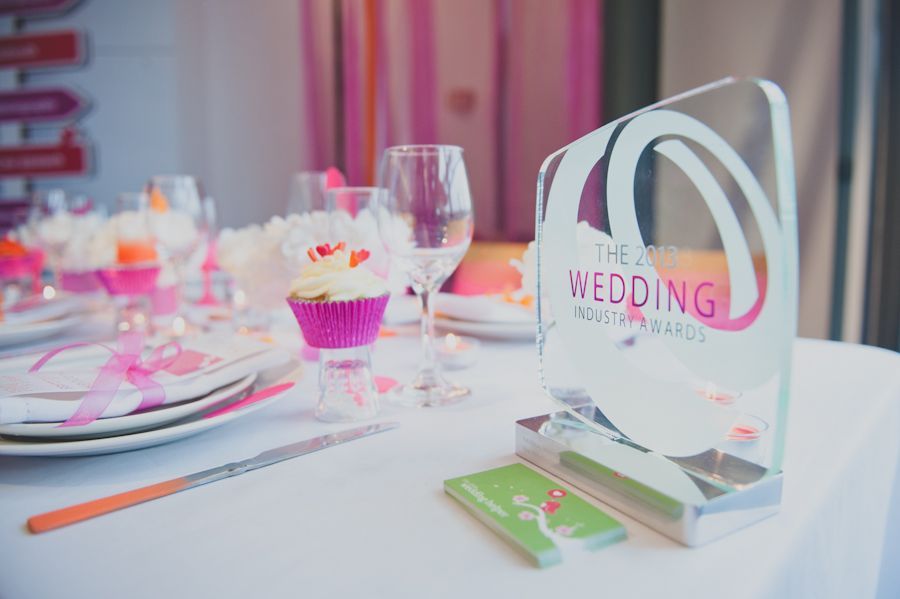 Image credit: Laura Power
"Look at other companies in your category," Kirsten suggests. "What do you admire about their work? What can you learn from them? Ask advice, but know that it's your couples who will actually tell the judges what they want to know, so make sure that you have amazing relationships with those you work with."
Winning the award has given Kirsten the confidence to pursue her passion full time. "It's a reminder that you're great at what you do, which is a great motivator during tough times. I hope the award has helped put The Little Wedding Helper out there in the world of styling and weddings – to encourage couples to think outside the box and not just bung a load of 'stuff' on a table because the word 'wedding' is on the packet."
Kirsten's hopes for the repercussions of winning the Best Special Touches category are fairly straightforward: to introduce her to lots more amazing couples to work with, to start an exciting new blog as an outlet for the overflow of her creative ideas, and to achieve world domination.
"Did I have fun at the awards?" Kirsten muses. "I think the answer to this can be seen on the official TWIA video which involved me, Hermione Harbutt, a couple of awards and the dance floor…a magical evening!"
You can find out more about The Little Wedding Helper: