Terry Fox, Best Wedding Dress Designer 2013
|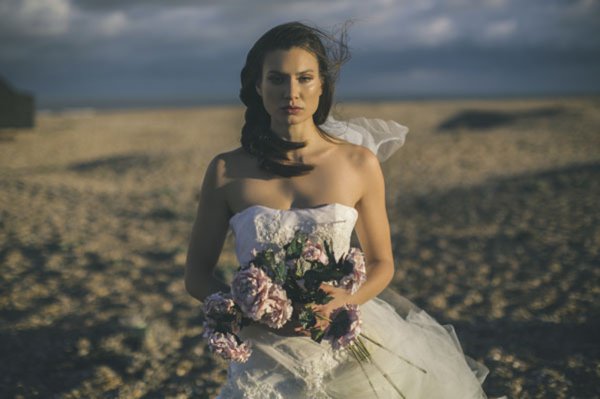 With 30 years behind the sewing machine under her belt, it's no surprise that renowned designer Terry Fox was the recipient of the Best Wedding Dress Designer award at The Wedding Industry Awards 2013.
"It came at the most perfect time!" Terry exclaimed. "On a personal note it keeps me going, striving to gain the perfect formula when working with brides: from design, service, fabrics and the latest everything. My team and I work really hard, never giving up on achieving the best; we batten down the hatches and get on with it. So it's brilliant when someone great in the industry, seemingly in some faraway land, acknowledges it."
In their voter comments, many of Terry's clients cited her wonderland emporium as a huge part of their dress-buying experience. Based in Bury St Edmunds, Terry and her team travelled down to London for TWIA ceremony at the Bloomsbury Ballroom in January. Since then, visible shifts in the business have been recognisable.
"It has SO made a difference," Terry told us. "I will be honest here – I am really surprised how many people walk in and the award is the first thing that they mention. I now find I don't have to sell myself so much, and we just get straight into the wonderful world of silk, tulle and Frock 'n' Roll!"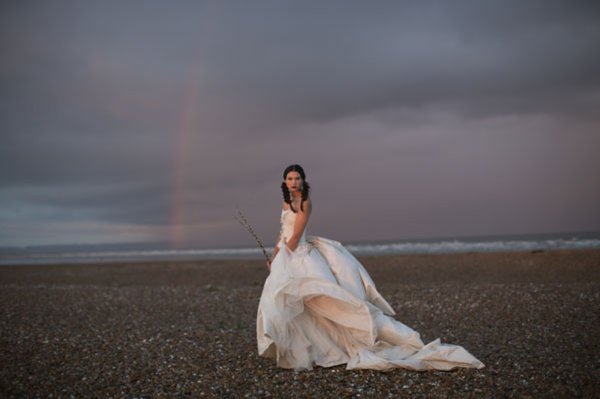 Terry recognised that winning the award has given her business instant kudos, which as a result has led to further enquiries and sales.
"I received so much local media attention that my business has rocketed since the awards," said Terry. "Now, being on the next rung of the ladder I have new challenges to deal with and that is so exciting. It keeps me alert to everything bridal and to keep growing the business."
Terry's passion for beautiful bridal fashion is exemplified by her collection of wedding dresses that vary from the simplest elegant sophistication to flamboyant walking works of art. Terry Fox brides mentioned the way that the designer listened to their own ideas and inspirations, understood the vision they wanted to achieve and finally brought that to life.
This commitment to original design and exemplary customer service ought to be no surprise really, given that Terry's brain is constantly buzzing with new ideas for new designs, to the point where she sometimes can't sleep for the overflow of inspiration.
As Terry explained, "I wake up around 5 in the morning so I can start getting all the elements together, before my machinist gets in at 9 o' clock. I am unbearable until it's finished! Then, almost every time, that design sparks off another idea for the next design, and the process starts all over again!"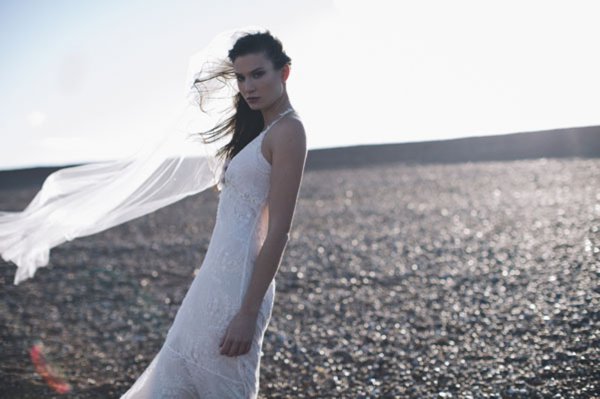 With apprenticeships at Zandra Rhodes and the Emmanuels, fashion has always been in the lifeblood of Terry's career. "I had several businesses when I was younger, from daywear to lingerie – even soft furnishings – but when I made my first wedding dress, that was it!"
"It was magical: the sheer volume of fabric and the smell of silk when you press it, and the intricate detail of lace…I truly love, love, love working with these beautiful materials and endlessly thinking up new ideas to play with."
When it comes to advice for other peers in the wedding industry, Terry wholeheartedly encourages entering The Wedding Industry Awards. "It's great if you win," Terry explained. "But if not, the feedback is invaluable. It can only make you even better at what you do. It's all knowledge and experience on a plate – an absolute gift that no-one in the industry, especially those 'up and coming', can do without."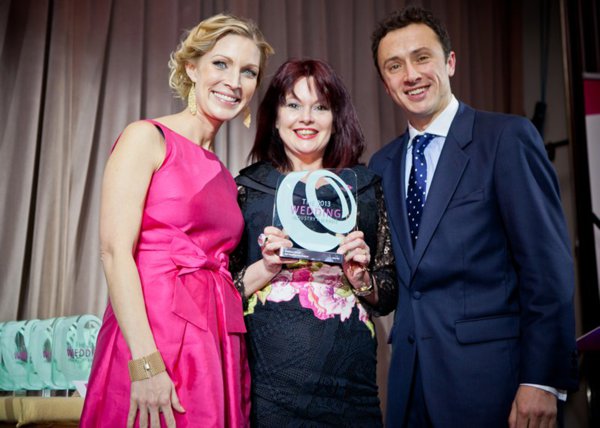 Indeed, Terry and her team found the evening at Bloomsbury Ballroom to be absolutely brilliant fun. "It's great to meet up with others in the industry," Terry told us. "As it's quite a lonely business when you're right in the middle of putting a collection together."
"I was SO surprised when I heard my name called out! I then started to panic about how to get to the stage from where I was right at the back of the room!!!"
You can find out more about Terry Fox: