Hermione Harbutt, Best Wedding Accessories 2013

Before Hermione Harbutt won the Best Wedding Accessories award in 2013, she'd had a pretty busy year. Alongside her growing bridal collection, she launched a new red carpet collection, coordinated a campaign shoot in San Francisco, introduced it to the world at a glamorous party in Los Angeles, moved into a new boutique in Bristol's prestigious Clifton village and still found time to enchant a legion of brides who were nothing short of effusive as they voted for her in The Wedding Industry Awards.
"The Wedding industry is a fabulous field to work in, alongside prestigious designers and companies who are creative and passionate about what they do," Hermione explained. "I love working with brides and creating new and exciting pieces that will hopefully become heirlooms in the future. I consider myself extremely lucky to be able to do what I do."
The Best Wedding Accessories award was the first to be announced at the 2013 ceremony at The Bloomsbury Ballroom and when Hermione's name rang out as the winner of the award, the crowd positively erupted, signifying that this is a brand beloved of both brides and industry insiders.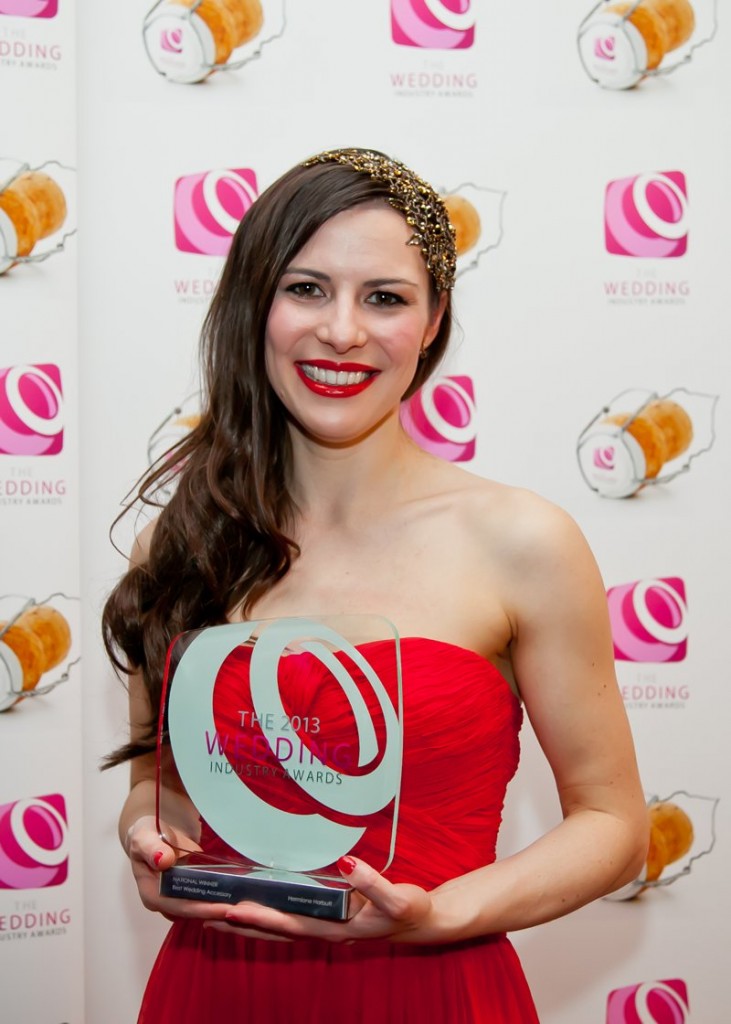 During the final decision-making process, the judges were impressed by how Hermione has created an excellent brand and offers a wide range of exquisite, handcrafted items that are highly sought after. They also noted how much her clients loved the high level of customer service they received when commissioning their bridal accessories from Hermione Harbutt's showroom.
The feeling is apparently mutual, as Hermione told us, "I love every aspect of dealing with brides and creating pieces for weddings offers vast possibilities for statement and luxurious designs which I really love creating."
"I have always been creative and really enjoy making beautiful designs," Hermione told us. "A love of pearls led to my work being chosen predominantly by brides, so it was a natural progression to specialise in the field and develop my designs further into the intricate headdresses that I'm now best known for."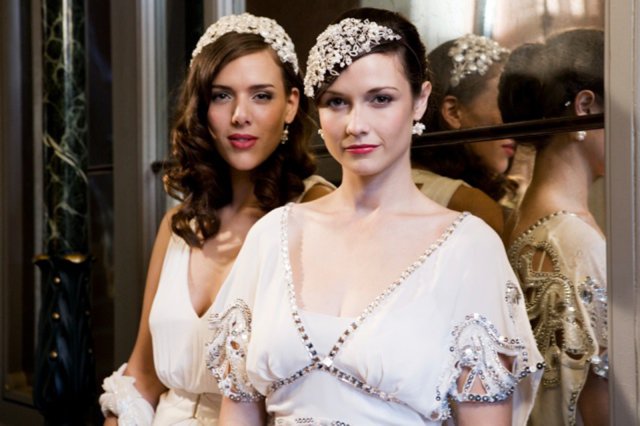 For Hermione, who has poured so much of herself into developing her brand, winning the national award was a huge accolade.
"I am extremely proud to have been judged a winner by the bridal elite and to have been voted for by my brides," Hermione said. "Every aspect of the business has been thoroughly scrutinised by the judges, with no stone left unturned, meaning the award is a real stamp of approval and an accolade of excellence in all aspects of my business and work."
If you watch the highlights video of the awards ceremony, you'll notice the closing shot of Hermione dancing the night away, award in hand, with a smile on her face, which is predominantly how she spent the evening.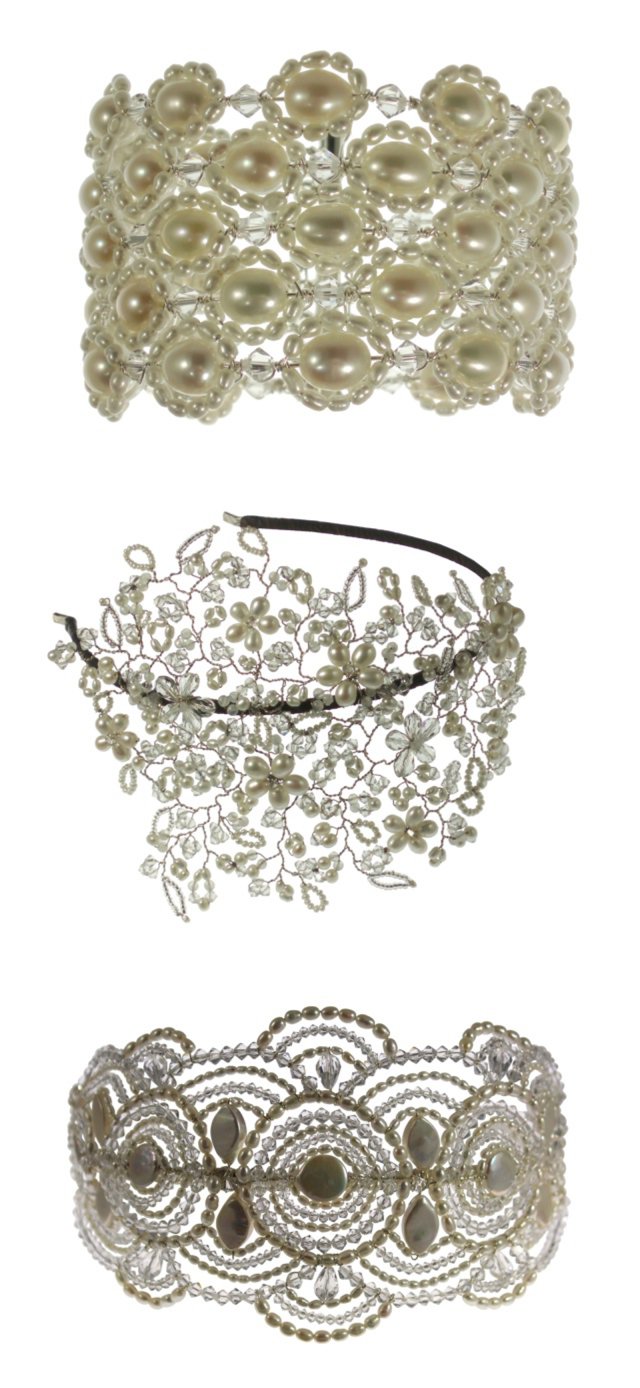 "The awards ceremony was a fabulous evening!" Hermione told us. "It was great to gather so many people together to celebrate all that is outstanding within our industry. Hearing my name read out as the winner of the national award was the most amazing feeling – as was the roar of the crowd! I was absolutely delighted."
As with many businesses entering TWIA for the first time, Hermione was unsure about whether or not to go for it. In the end, it was the transparent and scrupulous process that persuaded Hermione to add her name to the list of contenders for the Best Wedding Accessories award.
"What is wonderful about The Wedding Industry Awards is that all businesses are on a level playing field when they apply," Hermione said. "The voting and judging process is extremely rigorous and fair, and whilst this can mean quite some effort on behalf of those entering and undergoing the process, it means that those who win awards can be absolutely certain that they have been deemed winners for all the right reasons. It really is a stamp of excellence within your particular field."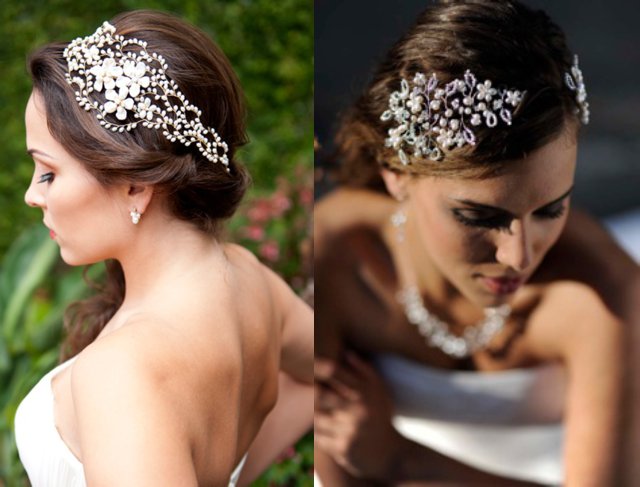 Hermione cites the anonymous feedback from her brides who voted for her as incentive in itself to participate in The Wedding Industry Awards. Her current brides are thrilled to see the award in Hermione's boutique and are pleased to be working with an award winner.
"Winning an award has given my business formal recognition within the industry, which is fantastic," Hermione said. "Brides see the award as reassurance that I'm a supplier who they can trust and rely upon to provide them with an excellent service and beautiful products."
You can find out more about Hermione Harbutt: