The Jazzberries, Best Wedding Live Music Entertainment 2013
|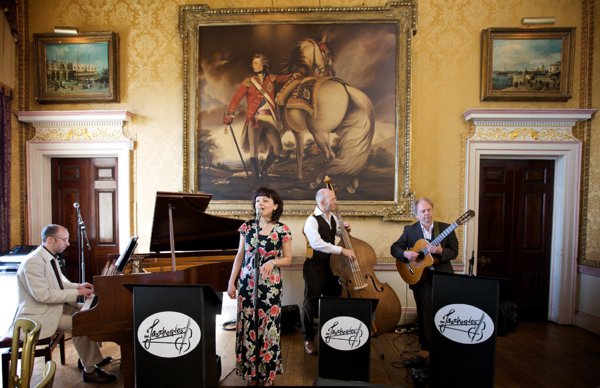 "What's so great about The Wedding Industry Awards is that it's real clients who nominate and vote for you at regional level, which makes it feel so much more of an honour than a professional-only vote would do," says Ruthie Culver of The Jazzberries, Best Wedding Live Music Entertainment winners. "But then industry professionals judge the national round as well, so as national winners we know that we're appreciated by both our clients AND recognised by top wedding professionals. That's a great feeling."
The Jazzberries are the creative baby of husband and wife team Jonny Gee and Ruthie Culver.  When they first met 17 years ago, Ruthie had a high-flying career in event management. Jonny overheard her singing in the bath one day and encouraged her to try jazz. The first public gig they ever did together was at Ruthie's sister's wedding, when Jonny called up a few fellow musicians to play with them. They thought it was a one-off, but when it turned out that both band and guests enjoyed the set, something special was born.
"Unlike many bands we don't play a 'set' list of songs," Ruthie explained. "Instead, we pick from our repertoire according to what is going on at the time, and in response to requests from guests. This means our performance is always fresh, both for the guests and us."
"We're also happy to learn a new song if there's something special wanted for a first dance, which is an enjoyable challenge," Ruthie said.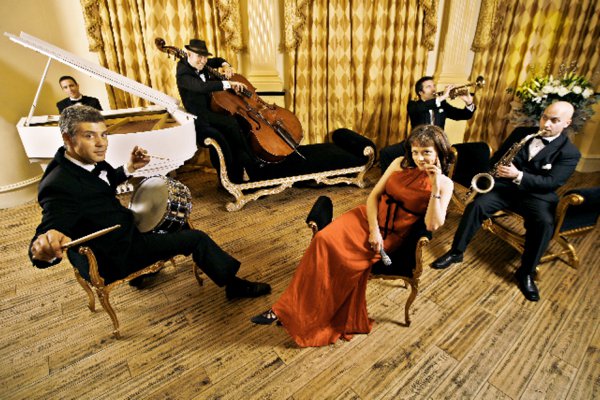 Due to the fact that Jonny and Ruthie had a holiday pre-booked to escape the January blues, The Jazzberries weren't able to attend The Wedding Industry Awards ceremony at The Bloomsbury Ballroom, so news of their win greeted them when they returned home.
"We were surprised and delighted when we got back from holiday and discovered we were National Winners!" Ruthie remembers. "We immediately emailed the bride who originally nominated us (without our knowledge) to thank her and she was over the moon too."
Whilst judging the Best Wedding Live Music Entertainment category, The Wedding Industry Awards judging panel were impressed by just how much The Jazzberries' voters loved their wide variety of styles, flexibility and consummate musicianship. Their talent was never in doubt but their professionalism and ability to read a crowd definitely wowed their clients.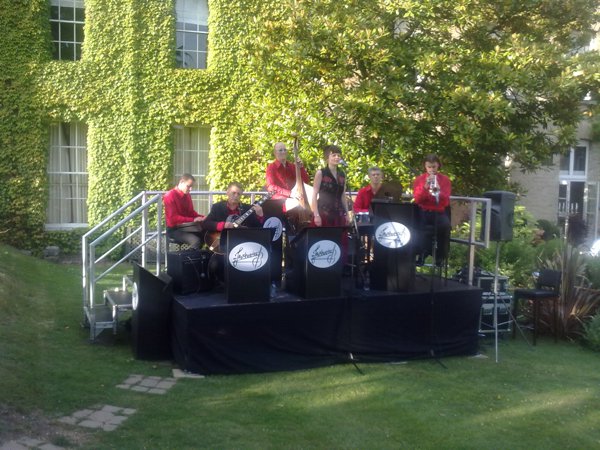 Having played at hundreds of weddings over the years, Ruthie credits the combination of their career experience with her own expertise in event management, for being able to offer useful advice to their clients.  Whether chatting about how to adapt to what is available at each venue, the best timings for the wedding reception or how the band can adapt to the different requirements of each couple, The Jazzberries remain committed to making sure that they offer the very best experience for their clients.
"We've already had an increase in enquiries, which is great, and of course we really hope that the awards will mean more confirmed bookings," Ruthie told us, when asked what the impact of being an award winner had been.
"A wedding survey a few years ago showed that what guests remembered most of all from wedding receptions they'd attended was a live band, so we'd like to take the opportunity to remind couples that it's a really great way to treat their guests."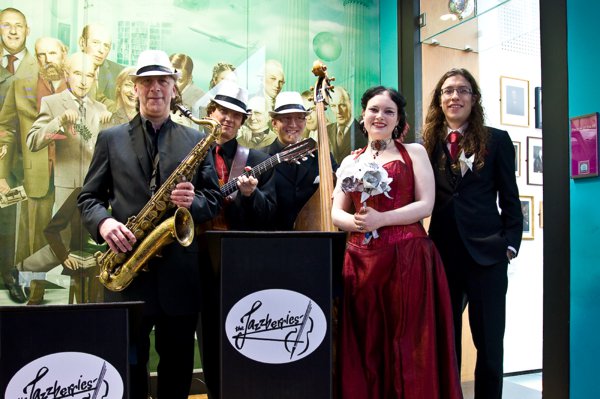 From existing clients who now feel proud to tell their friends and family that they have award-winning live entertainment at their wedding to new clients enquiring because they are impressed by the accolade, The Jazzberries have discovered that the award has become a talking point. And best of all? They had absolutely no preconceptions before entering.
"We didn't think we'd win, as there's some amazing competition out there, but we're delighted we did," Ruthie said. "So if you're thinking of entering The Wedding Industry Awards 2014 we'd say just go for it!"
You can find out more about The Jazzberries: