TWIA Success Story 12: Tracy Pallari
|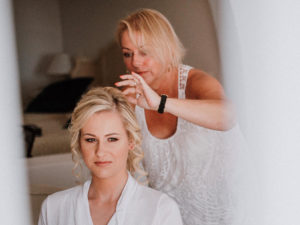 TWIA has helped me grow my business
Without a doubt, winning the 2019 National Bridal Stylist Award has had more impact on my business than anything else in the last thirty years I have worked as a bridal hair specialist.  I am still,  6 months later, totally overwhelmed with just how much this has elevated my business to another level.  TWIA just launched my business into the spotlight and I've massively expanded into different areas since winning… and there is much more to come!
It's given me the most amazing shot of self confidence and excitement for the future…. Confidence to turn age constraints and serious levels of self criticism into a positive platform for sharing my experience.  Since winning, my wedding enquiries have tripled and I've had a huge increase in demand for my bridal hair training courses which is an area I'm now really enjoying.
I'm so grateful for this opportunity that's allowed me to showcase my work, and as a result, work with other stylists wanting me to teach them how I do what I do. How amazing is that?!
TWIA has helped me get more bookings
Literally, less than an hour after I won my category at the national finals, my inbox went absolutely crazy. My phone didn't stop ringing and I had to get admin help in the next day to deal with all the enquiries and bookings!  Winning was such an enormous surprise… I was stunned, shocked, and not prepared at all – and I really had no idea how much of an effect it would have on my business.
I do know from my own marketing that brides most definitely google 'award winning' when searching for their suppliers and I have had many, many weddings booked from being featured on the TWIA website.
TWIA has helped me feel more self-confident
Absolutely 100%.  It's often assumed that those of us who have been in the industry for some time are brimming with self confidence, but this is often is a misconception.  Personally, although experience definitely comes with age – age can also be a confidence killer.
The wedding industry is enormous and very competitive, so winning has given me the confidence to keep going, keep trying my best, keep learning, and has proved to me that it's definitely not time to think about slowing down just yet!
So many of my peers and customers have supported me throughout TWIA
My brides who nominated and voted for me were just so thrilled, I just couldn't believe the amount of cards, flowers and well wishes I received. This is a demanding industry and we know we have to go the extra mile to make sure our brides are happy with our service and confident in our skills, but to see their comments and reviews is just incredible… and very emotional.
And of course new brides love to read amazing reviews so it really has been a win-win situation.
I also feel so humbled to have had such outstanding support and well wishes from my peers. Even after the regional awards everyone was congratulating each other and arranging to meet at the finals. Meeting up with colleagues and other suppliers, forming new networks and making so many new industry friends from all over the UK has been an added bonus I never expected!
TWIA has given me unforgettable moments
I was thrilled enough to win the South West regional awards for three years, so to win the Nationals really was incredible, but… the awards night at the Café de Paris in London was without doubt, the best night of my whole career.  Even now, I can still hear my name being called out and relive that unforgettable moment all the time!
I am so proud because my talent and skills were not only judged by my brides, but also by an esteemed panel of industry experts which I feel, adds even more credibility to winning and for me,  it was the ultimate accolade .  With so many awards now based on purely a 'click to vote' numbers system,  TWIA was the only one to enter as far as I'm concerned.
They have definitely nailed the format and these awards and are organised so professionally… I would encourage everyone in the wedding industry to enter!