Printed.com – The home of wedding print
|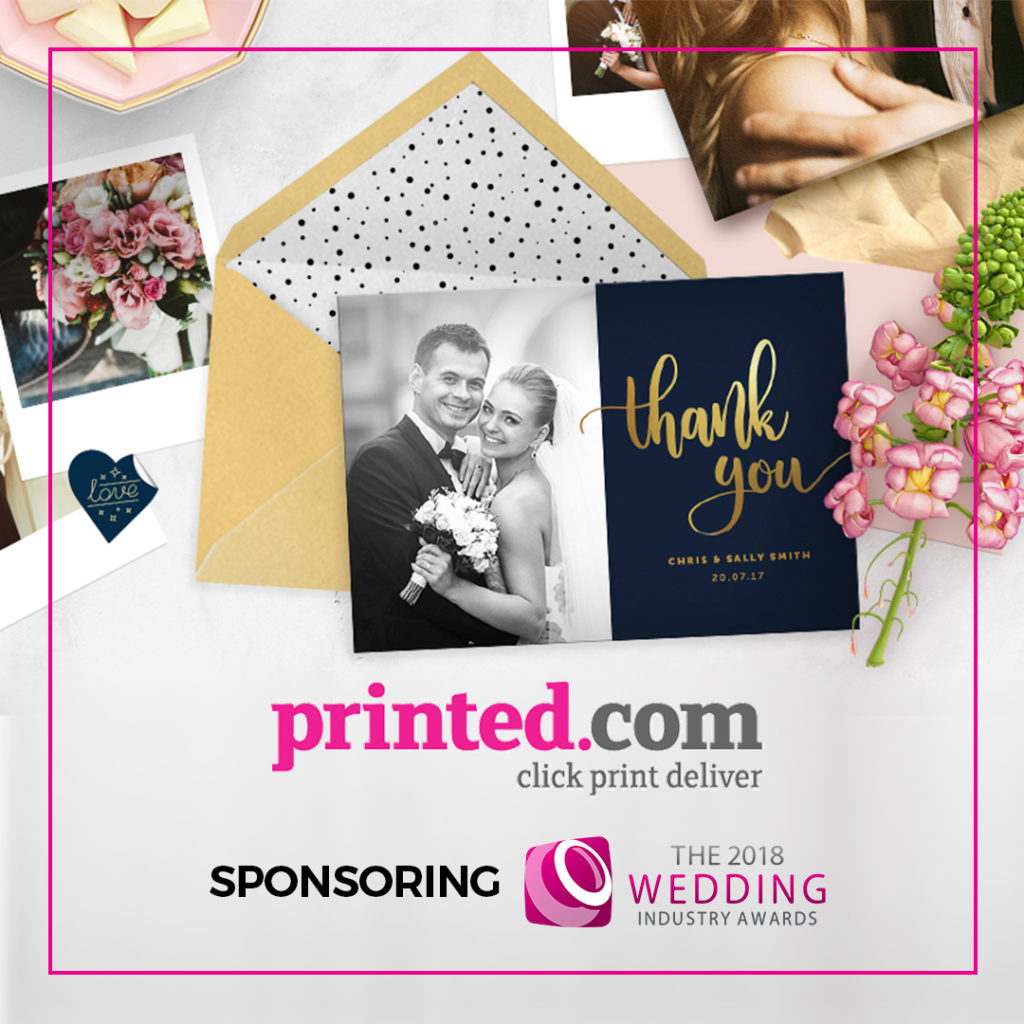 We're ecstatic to be back sponsoring The Wedding Industry Awards once again! As an award-winning online print company with over 100 products and an ever-growing range of 45 different paper stocks to bring your creations to life, we're proud to offer more choice, and affordable print options to small businesses and brands up and down the country.
And, to help all of you regional finalists celebrate, we're sending a little treat your way. Keep your eye on the letterbox as it'll be in the post shortly! But until then, why not get to know us a little better and see which categories we're sponsoring this year…
Wedding Stationer of the Year!
We love wedding stationery! We're always looking for new and innovative ways to help our customers craft the most exquisite stationery – from exclusive paper stocks to fancy finishes like Foiling and Laser Cutting, we're a wedding stationer's perfect match. That's why we leapt at the chance to be the official sponsors of the Wedding Stationery of the Year Award, for the second year in a row.
Supporting the wedding industry
We're also huge advocates of business – and we know that when it comes to boosting yours, print marketing is key to making a real impact. Over at Printed.com, we've created dedicated collections so you can find what you're looking for in just a few clicks. From branded business essentials to specialist photography prints, retail and promo must-haves to everything you need for events and exhibitions – it's easy to find what you need at an affordable price.
That's not all! We're thrilled to announce we're also sponsoring the Event Team of the Year award too! And with our extensive range of event and exhibition print right at your fingertips, we really are an event team's best friend!
Now all that's left is to say a huge congratulations to all the entrants so far – we can't wait to meet as many of you as possible at the regional and national awards events. Good luck!