Last Chance to Enter TWIA 2014
|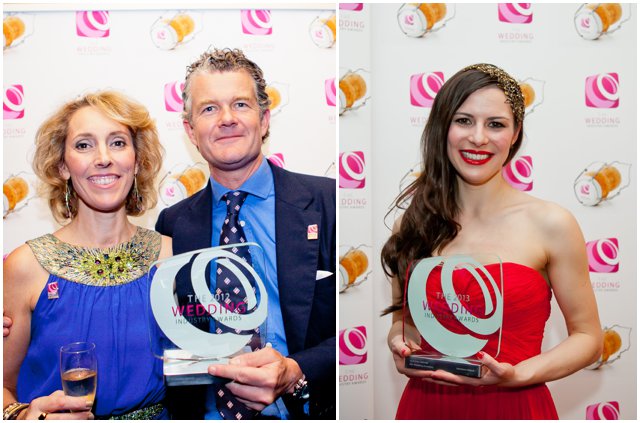 Gaynes Park & Hermione Harbutt – just two previous last minute entrants who went on to become national winners.
Entries for The Wedding Industry Awards 2014 close in just over 24 hours, at 5pm on Thursday 24th October. If you're reading this and feeling a little stab of regret at not being part of the only independent, regional & national awards within the wedding industry that is both run by wedding professionals for wedding professionals as well as listening to real, live consumer feedback, then don't fear. 24 hours is more than enough time to still have a chance to throw your hat in the ring.
You might be wondering whether you actually have time to get involved but, guess what? You really do. Entering the awards and completing your business' profile doesn't have to take all the time in the world – you've already got all your favourite images saved in your archive and you know better than anyone what makes your company tick so filling in various mission statements should be as easy as breathing by this point. That's all that you need to have done by 5pm tomorrow.
Then of course you'll need to contact your clients from 1st November 2012 to ask them to vote for you. As voting doesn't close until Thursday 31st October that means you've got over a week to contact them and the short lead time means that they're also more likely to cast their vote immediately rather than putting it off and, potentially, forgetting to do it at all. You'll probably have a database full of your customers' contact details, so that'll make getting in touch with them a whole lot easier.
And if you're worried your email campaign might be missed, you've also got the great vehicle of social media at your finger tips. Pop a little notice on your Facebook page to remind couples to vote for you; give your TWIA profile link a shout out on Twitter and don't be afraid to put the TWIA entry icon on your website – not only as a gentle reminder, but also as a sign to potential customers that you take your business seriously enough to stand shoulder-to-shoulder against your peers.
So, how about it? Instead of taking a ten minute tea break or browsing Pinterest, why not enter The Wedding Industry Awards instead and see where it takes you. You might be surprised just how brilliant that snap decision turns out to be…