Carina Baverstock Couture, Best Bridal Retailer 2013
|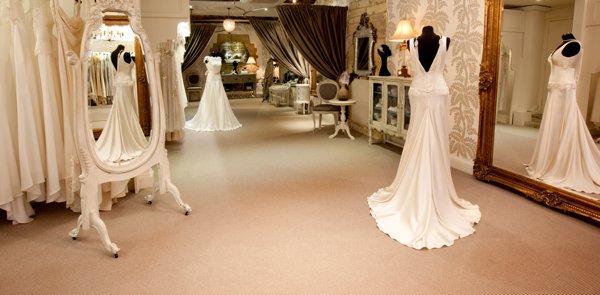 Tucked away in the quintessentially chocolate-box English town of Bradford on Avon, a spectacularly glamorous boutique offers brides-to-be an unparalleled bridal shopping experience. It is the combination of this understated elegance and personal service that crowned Carina Baverstock Couture Best Bridal Retailer at The Wedding Industry Awards 2013.
The arsenal of designers stocked by Carina Baverstock Couture read like a who's-who of bridalwear, including such leading names as Claire Pettibone, Jenny Packham and Suzanne Neville, as well as breakthrough new designers like Naomi Neoh. With the heavyweights of bridal design secreted within their stylish walls, Carina Baverstock Couture is a veritable treasure chest for discerning contemporary brides.
Business partners Carina Baverstock and Lucy Hayward-Rodgers combined their expertise and experience within the bridal couture sector to create the award-winning boutique in 2010. Local brides in Wiltshire and the South West are amongst engaged ladies who flock from around the country to visit the retailer.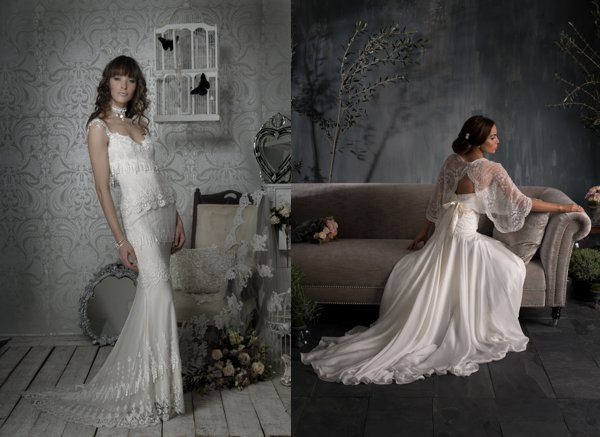 "Lucy and I have both been in fashion all our lives and met through the bridal industry," Carina said. "It's safe to say we became enchanted by not only the glamour but also the importance of the bridal gown. There's great fun in understanding all the different genres of a wedding dress."
The Wedding Industry Awards judges were impressed by the wide range of dresses on offer at Carina Baverstock Couture but it was, above all, the amazing customer service and high level of expertise that their brides were keen to mention in their feedback that impressed the panel.
"Making a woman look the best she has ever looked whilst remaining true to her personality is undoubtedly the best part of our job," Carina said, drawing on years of experience of dressing brides to suit their style, body shape and personality.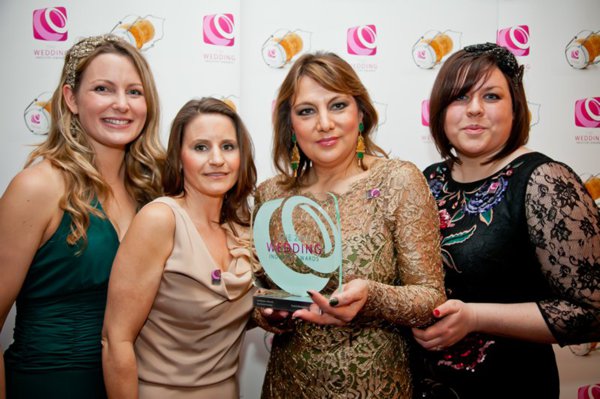 The expert advice offered within such sumptuous surroundings was of paramount importance in the voters' comments. Carina was noted for being welcoming, knowledgeable and accommodating at every stage.
"We were truly amazed to win the national award for Best Bridal Retailer," Carina told us. "We're very honoured and still trying to take it in as there are so many good bridal shops out there, so the competition was really stiff. To achieve this in just two years is simply amazing."
The boutique has been receiving an influx of calls, emails and enquiries since winning the award in January. The news spread like wildfire and gave the whole team at Carina Baverstock Couture a sense of pride in their hard work.
"It really validated everything we believed in," Carina said of the award. "High standards in every aspect, from the windows, the coffees and champagne, to the professional and genuine service. We are even busier than ever and now we know for sure that we are doing things right."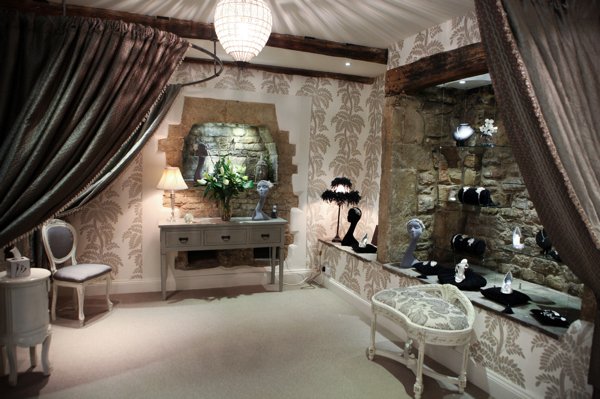 Of course, a bridal retailer is never really off duty, so even as the team from Carina Baverstock Couture enjoyed the ceremony atmosphere at The Bloomsbury Ballroom prior to their win, they were checking out the fashion of their fellow attendees.
"The awards ceremony was designed to be a party and it certainly didn't disappoint!" Carina said. "The Ballroom was just packed with glamour, style and exuberance, and lots of young talented people. And, of course, there were some pretty amazing dresses too!"
You can find out more about Carina Baverstock Couture: