5 Requests All Wedding Bands Should Be Able To Handle
|
Today's guest post on strolling acts at weddings comes to you from Adam Sternberg, director of premier entertainment suppliers Sternberg Clarke and new judge on The Wedding Industry Awards judging panel.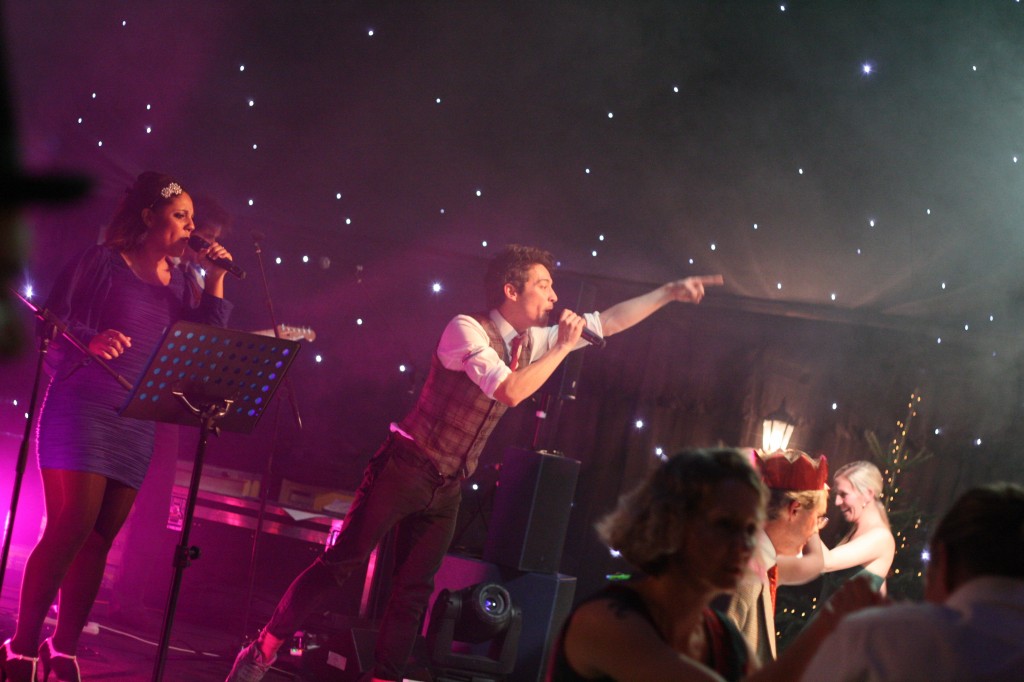 In the process of booking a band for a wedding reception, there's plenty of back and forth between the couple, the venue, the band and the wedding planner ranging from venue requirements to specific requests from the bride and groom. While these requests can range from the wildly outlandish to the infuriatingly specific, dealing with clients' requests is one of the unique challenges of being part of a successful wedding function band and the bands that are able to best deal with such requests are the ones who find the most work – especially with agencies and wedding planners who are more likely to give repeat business.
With that in mind, there are a few questions and requests that come up frequently in the run-up to a wedding that we feel all bands should be able to deal with without much hassle.
Sound Restrictions 
This is one that comes up frequently and it's something we've written about on countless occasions. Many venues are required to keep the sound to a certain level due to nearby neighbours or their hosting multiple events at the same time. It's important to pay close attention to venue restrictions such as this but a sound limit is by no means a roadblock for Live Entertainment and a good band knows exactly how to work within the confines of a sound limit without losing any of the thrill of a live performance.
New Songs
We're always the first ones to tell people to pay close attention to repertoire lists when choosing a live band. Don't expect a Ceilidh band to be able to play that cover of R. Kelly's Ignition that you've got your heart set on. Having said that, song requests are a big part of working in weddings – no wedding reception is a one size fits all affair and bands should be able, within reason to cater to a client's taste. A good function band is always adding to their catalogue of tunes and should see a song request as an opportunity to put a new song under their belts for future gigs.
Expand or Shrink
The best wedding bands are less 'bands' in the traditional sense than 'collectives' of musicians that can switch people in and out at short notice without missing a beat (literally or figuratively). Not only should a band be able to deputise musicians if members have other commitments, they should be able to add in extra members when required too. That could be in the form of a brass section or additional vocalists. Similarly, a good band is able to strip things back a little – offering a more compact line-up for tighter budgets or smaller spaces. Obviously, we don't expect a sprawling 'Big Band' to be able to shrink down to a trio if that fights their USP – but it's good tobe able to offer different line-ups for different occasions.
Follow the Dress Code
Increasingly, we're seeing couples seeking to incorporate a theme or colour scheme into every element of the wedding and this goes for the entertainment too. While it's always good for a band to have their own 'look' – be that mandatory top hats or colour coded cravats – acts need to be willing to become part of the larger picture at a wedding. Of course, we don't expect a band to rush out and buy the bottomless chaps that the bride has her heart set on, but be willing to alter your 'look' to fit in with a theme.
Media
A modern function band hoping to find work in the wedding market needs to be aware of the massive part that media plays in a client's decision making process. We're over a decade into the 21st Century and we've become accustomed to having videos, images and sound files at our fingertips. A couple can take a 360 degree tour of a prospective venue, scroll through pages of invitation mock ups and there's probably a way to smell flowers through the USB port of a laptop. For better or worse, clients are savvier than ever when it comes to consuming media through the internet – a band that makes good quality sound, video and images as accessible as possible will never have difficulty finding work.
Have you booked your wedding band yet? Can you recommend a great group to others planning their wedding entertainment? Are you part of a wedding band and have any more tips for couples looking to book someone for their reception? Let us know in the comments below!