Introducing Damian Clarkson As A New Judge
|
There's a new judge in town and, funnily enough, his name is also Damian. Regardless of the hilarious crossed wires The Wedding Industry Awards judging panel are likely to encounter between Damians Clarkson and Bailey, we're delighted to have the pioneer of The London Kitchen joining TWIA expert line up to add his expertise to the catering and events team categories.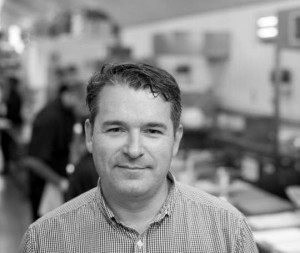 It's hard to know where to start when listing Damian's credentials and the experience he brings to our judging panel. Having worked at respected catering companies including The Admirable Crichton, Rhubarb Food Design and Mosimann's, Damian went on to become MD of Red Snapper events, before establishing The London Kitchen.
In doing so, he combined his passion for food with his flair for business, which is evident in the high profile clients and premium events that The London Kitchen have been involved with. If you want to name drop, we can list the Duchy of Cornwall, Tom Ford, The Rolling Stones, Mercedes Benz, Aston Martin, Wella, and Monsoon.
Damian has catered events alongside leading chefs Atul Kochhar and James Martin, and appeared on The Apprentice as a mentor and on BBC Radio 2's Chris Evans Show. As if that's not noteworthy enough, Damian received the personal accolade of ISES Caterer of the Year in 2008.
Stepping away from the heat of the kitchen, Damian mentors hospitality students at Oxford Brookes University to pass on his great knowledge and experience. This also makes him perfect judge material, which is probably why he has judged a number of industry awards, including Young Guns. We know that the best wedding catering and best wedding events team categories will both be stronger for Damian's discerning eye and decades of experience within the industry.
To find out more about Damian Clarkson and the work of The London Kitchen, head over to TLK website or Damian's blog.