2015 Winner's Words: Benessamy Events
|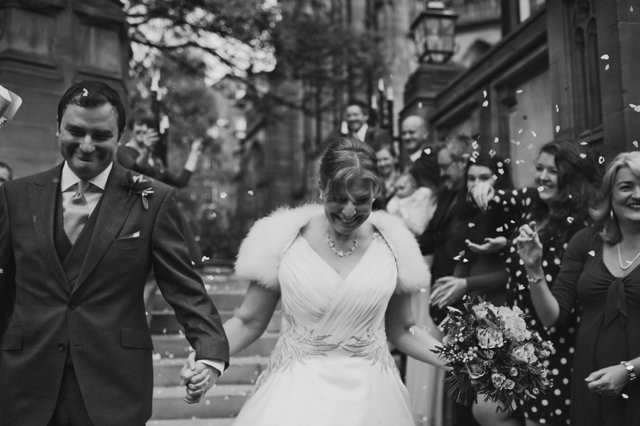 Image by Michelle Waspe Photography
Vital Statistics
Who: Val Mattinson from Benessamy Weddings & Events
What: Highly Commended – Best Wedding Planner
Where: Online www.benessamy.co.uk | On Facebook | On Twitter
Why did you enter TWIA 2015?
Initially I wasn't sure about whether or not to enter TWIA 2015. I received some lovely messages from some of my clients encouraging me to enter and then nominations from two of them. I was just bowled over and had to enter!
Tell us about yourself…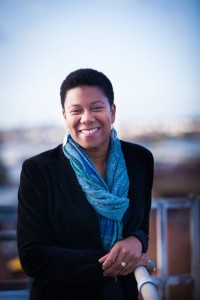 I began my professional and business career as a solicitor in the public sector before moving into external and corporate affairs where I gained my event planning and organisational experience organising corporate, ministerial and special events.
I've enjoyed organising many special occasion events over the years but I think the one which helped me to realise that it was time to put my energy, passion, organisation (and list making!) skills into business was my brother and sister-in-law's wedding in Barbados a few years ago. My initial curiosity and interest in the detail of their plans turned into the need to literally roll up my sleeves (or kick off my rather stylish flip-flops!) and assist with the on the day co-ordination to ensure that their dream wedding ran smoothly and in accordance with their plans. I loved every minute of it!
In 2010 decided to leave the world of corporate affairs to set up Benessamy Weddings & Events – the name 'Benessamy' is a combination of the names of my two children and daily inspiration, Ben and Jessamy. Having trained with the UK Alliance of Wedding Planners (UKAWP) I launched Benessamy in 2011 and am now a Level 2 Member of the UKAWP and have been appointed as their Regional Ambassador for the Midlands.
How confident did you feel about winning?
I really didn't expect to be a winner at the nationals but was thrilled to have received the recognition and to be up amongst some of the best in the industry.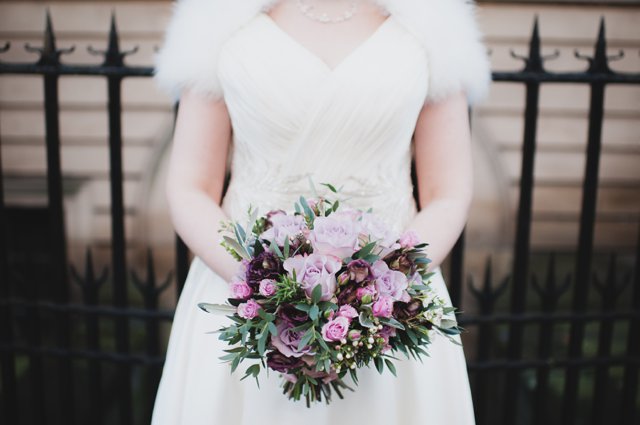 Image by Michelle Waspe Photography
What does winning The Wedding Industry Awards mean to you?
It's absolutely amazing! I can honestly say that for me, being the Regional winner and reaching the National Awards was huge enough. I was excited to have the opportunity to celebrate with my industry colleagues and to be accompanied on the night by 2 of my sisters (we had a great night!).
When Damian and Isabel started to read what the judges had said about the Best Wedding Planner category, I could feel my heart beating out of my chest and it was then that I realised just what a big deal it was to me. When they announced I had won Highly Commended, I couldn't believe it! I think I bounced out of my seat and floated up to the stage with rather wobbly legs to collect my award!
It's lovely to have such an endorsement from the clients who nominated and voted for me and to receive such recognition within this fabulous industry from the judges who gave me the award.
I was also very pleased to hear that the national award had been won by the lovely Caroline Gould, one of my UK Alliance of Wedding Planner colleagues.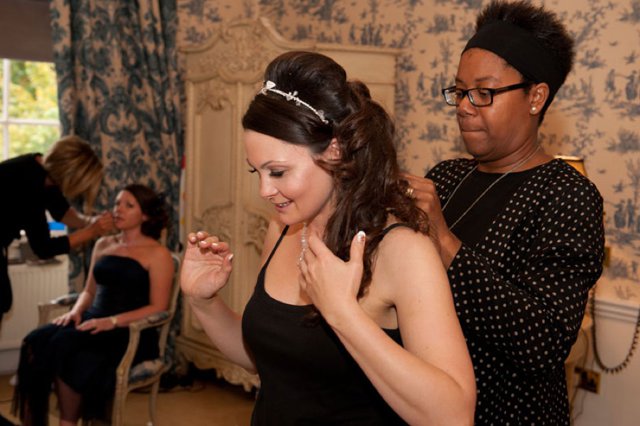 Image by New Horizons Photography
What has been the most valuable part of TWIA 2015 for you?
I think having my business reviewed by seasoned experts in the wedding industry and receiving the fabulous feedback from the clients who voted for me.
What was your favourite feedback from your voter comments?
Tricky to choose just one! They were all lovely and made me feel extremely lucky to have a job which I love so much. The one that stands out for me though I guess is this one:-
"Val was personable, professional and creative at all times. She inspired confidence in everyone, (my hairdresser said it was the calmest wedding she had ever been to and with 150 guests that is saying something!). Her supplier recommendations came up absolute trumps but she was completely not pushy about them. All my "why do you need a wedding planner?" friends who helped out were converted to having a wedding planner and my stepdaughters said "we need a Val in the whole of our lives!"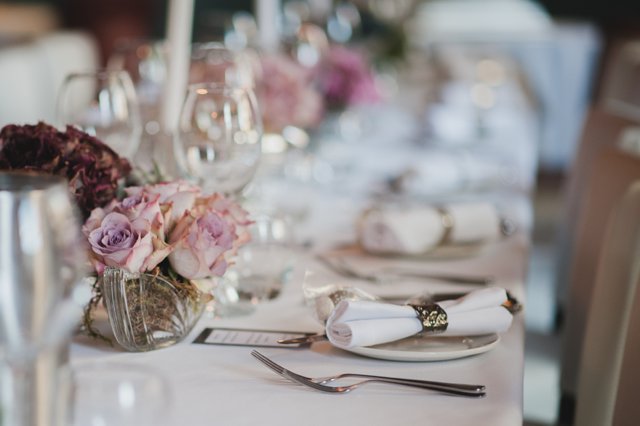 Image by Michelle Waspe Photography
What were your highlights of the ceremony?
It was a lovely 'Oscars' style evening. The highlights for me – being able to enjoy the evening with some of my family, many of my wedding industry friends including a number of my colleagues from the UK Alliance of Wedding Planners and wearing a dress which was designed and created by my daughter Jessamy.
Final thoughts?
After the fabulous experience I had in TWIA 2015, I will definitely be entering again and for anyone thinking about it, go for it and enjoy it!
I've experienced a significant increase in the number of wedding enquiries and bookings this year and I'm certain taking part in the Awards has played a key part in that. I have also enjoyed an increase in the number of invitations to take part in local radio and TV news programmes to be interviewed about wedding and local news stories.
I'm really looking forward to the continued opportunity to work on all the fabulous weddings and events that are now in my diary!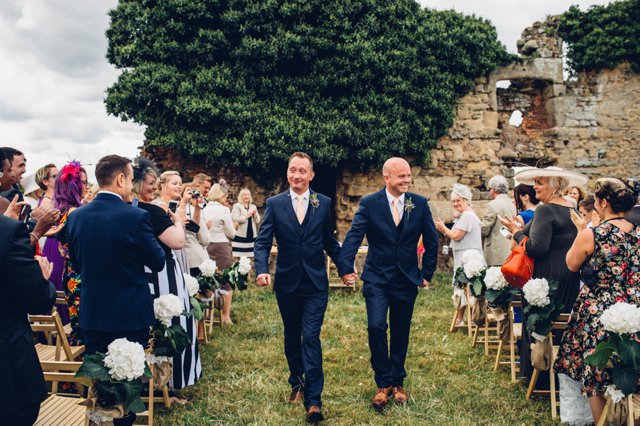 Image by Matt Brown Photography