2014 Winner's Words: Lemon Zest Cuisine

Who are you?
Lemon Zest Cuisine
What have you won?
Best Wedding Caterer
What initially inspired you to take part in TWIA 2014?
It was our first foray into competition and after looking at the Wedding Industry Awards website we knew this was the one to cut our teeth on.
How surprised were you to hear your name announced as the winner?
One of our team members videoed our category being announced. There is a stunned silence after the announcement as everybody at the table is looking bewildered and checking they heard correctly. Fortunately tour name was displayed on the big screens or else we would probably still be sitting there in disbelief…

What does winning The Wedding Industry Awards mean to you?
Pride. We become a brief part of so many couples lives that it was satisfying to know that we are delivering what we promise.
Tell us about your background.
Lemon Zest is a family run business founded by Natasha Steiner from her home kitchen in 2002. She has 20 years experience in the catering and hospitality industry and was classically trained by world-renowned Christina Martin School of Food & Drink in Durban, South Africa. Working alongside husband Alastair, whose role is operations director, the company has organically grown over the past decade. Having both worked together in various areas of motorsport including the pinnacle Formula 1 we feel our attention to detail sets us apart from the mainstream.
What has been the most valuable part of TWIA 2014 for you?
The independent recognition has been invaluable for increasing our company profile post win.
What was your favourite feedback from your voter comments?
"The Lemon Zest team are outstanding. The perfect combination of professionalism coupled with great food and fun staff, make you feel at ease throughout the whole process."
How has winning an award affected your business?
The publicity has been great with magazines printing articles about the awards and local papers covering the story. Hopefully it is the little cherry on the top of the package that makes new couples want to choose us.

What were your highlights of TWIA 2014 awards presentation?
The highlights where the photo booths so the staff could jog their memory of the night before!! A good time was had by all.
Any final words of advice?
Give it a go. The anonymous feedback you will gain from clients is worth the entry fee alone and who knows, you could scoop a trophy.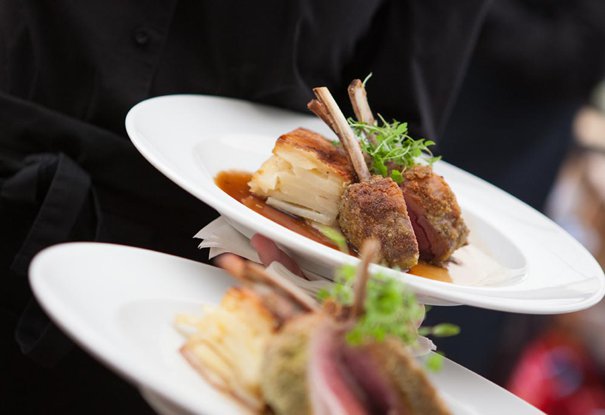 Where can we find out more about you?
Website: www.lemon-zest.co.uk
Facebook: https://en-gb.facebook.com/lemon.zest.142
Twitter: https://twitter.com/LemonZestLtd