TWIA Success Story 3: Nadia Wood – Venue Stylist
|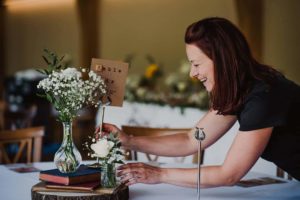 Winning Stylist of the Year gave me the confidence boost I needed to take the business to the next level.
Since winning I've opened my new studio, taken on another stylist so we can take on double the bookings and I've bought another van so I can expand the collection with some larger items.
I've also learned a tonne of new skills and invested a lot of pennies into offering new services to our couples which have been really successful. I genuinely believe that I wouldn't have been brave enough to take the jump up to this level without having been through the awards process.
I won't hesitate to enter again this year with the hope of keeping my title for another year! It's been an incredible experience for both me personally and the business and I couldn't be happier with where it has taken me so far this year.