TWIA: The Judges' Perspective
|
2014 gave The Wedding Industry Awards the opportunity to begin expanding our judging panel, bringing a greater depth of experience to the judging process. To welcome our newbies to the panel, we hosted a drinks reception at The Four Seasons before the national awards in January to allow our experts to catch up after all the hard work they had done scrutinising the 2014 regional winners.
With that in mind, we had a quick chat with videographer Jeff Wood, stylist Kirsten Butler, hairdresser James White and bridal boutique mogul Ellie Sanderson to see what TWIA 2014 was like through their eyes. We thought they might have felt like the new kids on the first day of school, but it seems like they took to TWIA like proverbial ducks to water!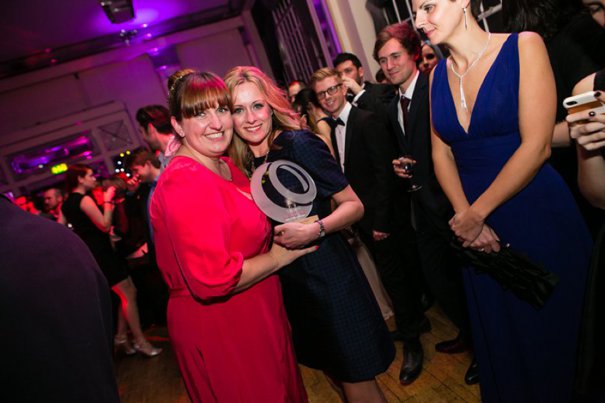 1. How did you find the experience of being a judge for TWIA 2014?
"I was shocked, excited & then felt a little overwhelmed with the responsibility of judging another business as I now completely understand the difference that being a winner can make to your life," said Kirsten Butler, who won the southwest regional and national award in 2013. "When your business is your passion, your baby, the thing that takes you away from your family and keeps you up late at night then you're protective of it. I kept this in my mind throughout the whole judging process & felt proud of all those who entered & showed us inside their businesses, what they do, how they do it & the passion shone through. It was a privilege to be part of this.
Our judges also spoke about the awards from behind the scenes, having spent months preparing their decisions after careful scrutiny of all the shortlisted companies.
"I liked the whole experience," videographer Jeff Wood declared. "It was simplified from the start with an easy to use online system which was very professionally put together and enabled me to employ a methodical process."
2. What does it mean to you to be an affiliate and ambassador for the awards?
"I was very honoured to be asked to be a judge for The Wedding Industry Awards – I have held the awards in very high esteem since they launched," Ellie Sanderson explained. "The fact that these awards are the only ones within the industry that are totally independent, thorough and scrupulous make them the one to WIN!"
Likewise, the rest of our newbie judges all felt privileged to be contributing to bettering their corner of the wedding industry. "I'm passionate about helping to improve the overall quality of wedding film making in the UK and feel that judging TWIA is my biggest opportunity to do so," Jeff told us, whilst award-winning hairdresser James White continued, "I am extremely proud of talent being discovered and getting recognition for what they do."
"The time that goes into the judging is huge," Kirsten explained. "It's taken seriously as each aspect of a business is looked at, voting comments and scores are closely read and you don't have to be a huge company or have done a wedding every week. It's for everyone & I love telling others this."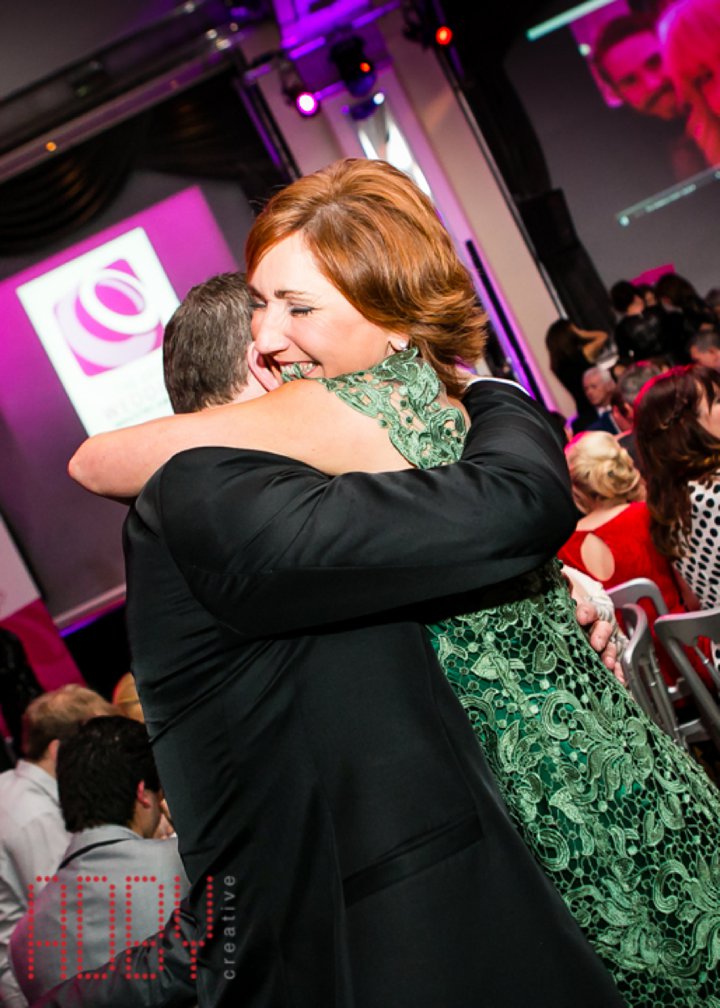 3. What were your highlights from TWIA 2014?
"TWIA ceremony & judges' drinks reception were a great opportunity to socialise with like-minded business people," Jeff recalled. "I'm not just talking about networking; a lot of us work alone and never get a Christmas party as such. This was the next best thing."
"TWIA host an amazing evening – just like the judging process it's incredibly well organised," James said. "The atmosphere is electric and to be around the best in the industry creates a great evening for everyone who attends."
"Working alongside other outstanding industry professionals is inspirational," Ellie continued. "The ceremony itself is full of hope, excitement and elation."
For Kirsten, the drinks reception gave judges who hadn't met before or only connected over social media the opportunity to get to know one another and share the excitement of the night. "Highlights from the actual award ceremony were of course seeing the winners hear their names and collect their awards, but actually it was just amazing seeing all the support for each other, the genuine pride and encouragement and a lot of cheering!"
4. What are you hoping to see from entrants in TWIA 2015?
"I would like to see this year's entrants pushing boundaries not just with their creative talent but with the whole customer journey. I want to see people believing in what they do and showing that in the best way possible," James told us.
For Jeff, who will be keeping a close eye on the Videography category for TWIA 2015, the emphasis is on "more personal stories told with more attention to what the viewers' experience is."
"I'm looking for businesses that really do step outside the box not just with their creativity but in their relationships with other wedding businesses and customers, service and reliability," Kirsten explained. "I'm looking for businesses whose passion & love for what they do oozes out of their entry profiles."
"A new year always brings new businesses that aspire to win," Ellie said. "I look forward to seeing new and inspirational applicants with bucket loads of entrepreneurial spark."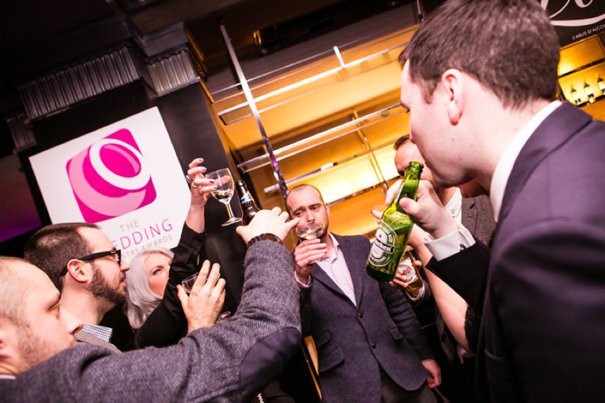 5. Why would you encourage businesses to enter TWIA?
"Entering these awards make you sit down and focus on your business: the good bits, the bits that need improvement and that in itself can be a challenge," said Ellie. "Winning this award, at regional or national level, undoubtedly raises your business profile and gives you the seal of approval that you are best in class."
Meanwhile, James understands that "for many, being in the wedding industry makes it hard to get recognition from fellow peers. TWIA allows you to showcase you work and achieve the recognition you deserve."
"What have you got to lose?" was Kirsten's response. "If you're proud of your business then shout about it. Put yourself out there. It's having confidence in yourself & going for it. Whether you are a nominee, finalist, regional or national winner, it's the taking part that is empowering, exciting and nerve wracking!"
"It's also a good platform to learn from," Jeff told us. "Competition in general is fun and healthy. There's nothing else like this in the UK and people need to see the value in a social network of good-natured rivalry.  Eat, drink and learn!"
We leave you with a little bit of motivation from Kirsten, who has seen the process from both sides as an entrant, winner and now a judge: "It really is an opportunity to celebrate the amazing industry we are lucky enough to work in. Sometimes you have to be brave to make that first step. You never know what may happen or where your path will take you."
You can enter TWIA 2015 right here and now. Show these judges what you've got.