Tineke Floral Designs, Best Wedding Florist 2013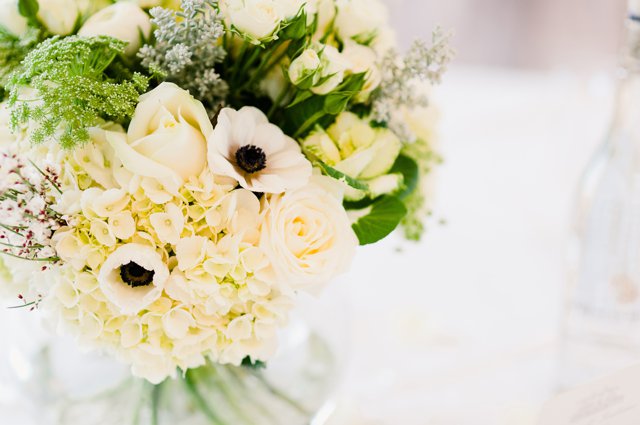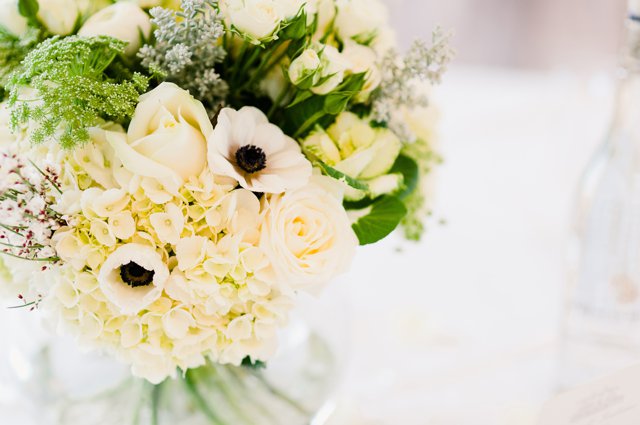 When Kerry Wilkinson, owner of Tineke Floral Designs, mounted the steps at The Bloomsbury Ballroom to receive the Best Wedding Florist award at The Wedding Industry Awards 2013, she was completing a journey that had begun when she was just a wide-eyed child.
"I have been interested in flowers since I was 11 years old," Kerry told us. "I worked at a flower shop until I was around 16, when I decided to attend college in order to get a formal qualification in floristry. After that, we started to provide flowers for family and friends at their weddings to gain experience and to start building our reputation. Since then, the business has grown from strength to strength."
The standard in the floristry category was incredibly high amongst 2013 entrants, with beautiful blooms having a renaissance when it comes to brides' priorities. In the end, Tineke beat out the competition as the TWIA expert panel thought their portfolio of wedding flowers was exceptional and could clearly see that Kerry was very imaginative and extremely creative.
The judges were also impressed by the Tineke blog with its abundance of real weddings, which was just one indicator of the enthusiasm and passion displayed by Kerry and her team.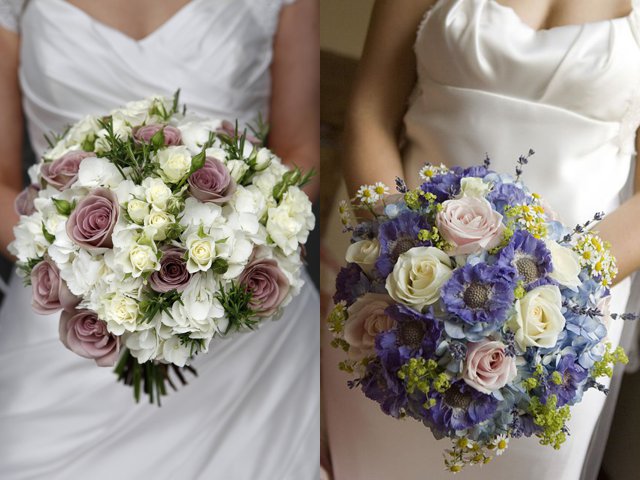 Initially winning the East Midlands region, it was clear that Tineke were well loved for their dedication to weddings. It seems to be a mutually appreciative relationship, as Kerry explained, "Seeing the couple's vision come to life on the wedding day and the feedback afterwards makes all of our hard work very worthwhile." Kerry recognised that working with flowers and making dreams come true was the perfect job.
Tineke managed to clasp the regional top spot two years in a row, before winning the national award in 2013. "To be recognised nationally is just a dream come true," Kerry said. "It has been my lifetime ambition to have a successful floral business, so this award just proves we are doing a good job and heading in the right direction."
"We were honestly, extremely shocked to win," Kerry told us. "We really didn't imagine winning the national. When Sarah Hewson was reading out the build-up, we all looked at each other with disappointment thinking, "Oh it's not us." So when our name was called out we were all just amazed and extremely happy! It was the best feeling ever and I felt so proud after such hard work."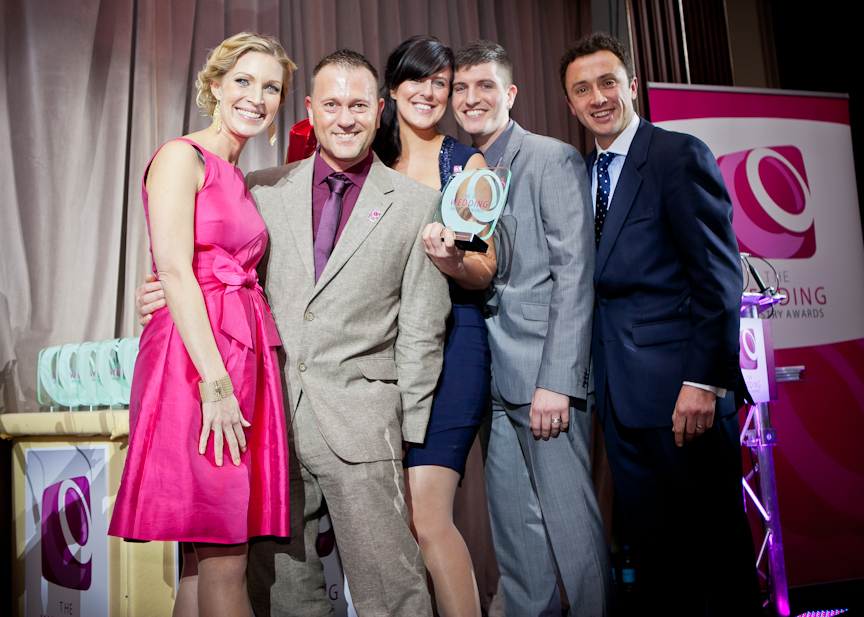 Happily, Kerry and her team had a worthwhile trip to London. "We had such a lovely time at the ceremony," said Kerry. "We saw the awards as a chance to celebrate 2012 – our best year to date – and also to celebrate winning the regional award for the second year running. It was the perfect opportunity for a team party!"
In the first week alone following their win, Tineke noticed a massive rise in enquiries from prospective clients and not just from couples in their local area, but nationwide.
"We've worked all over the country before but have certainly noticed more national enquiries," Kerry explained. "We hope that brides and grooms will have that extra confidence when booking us."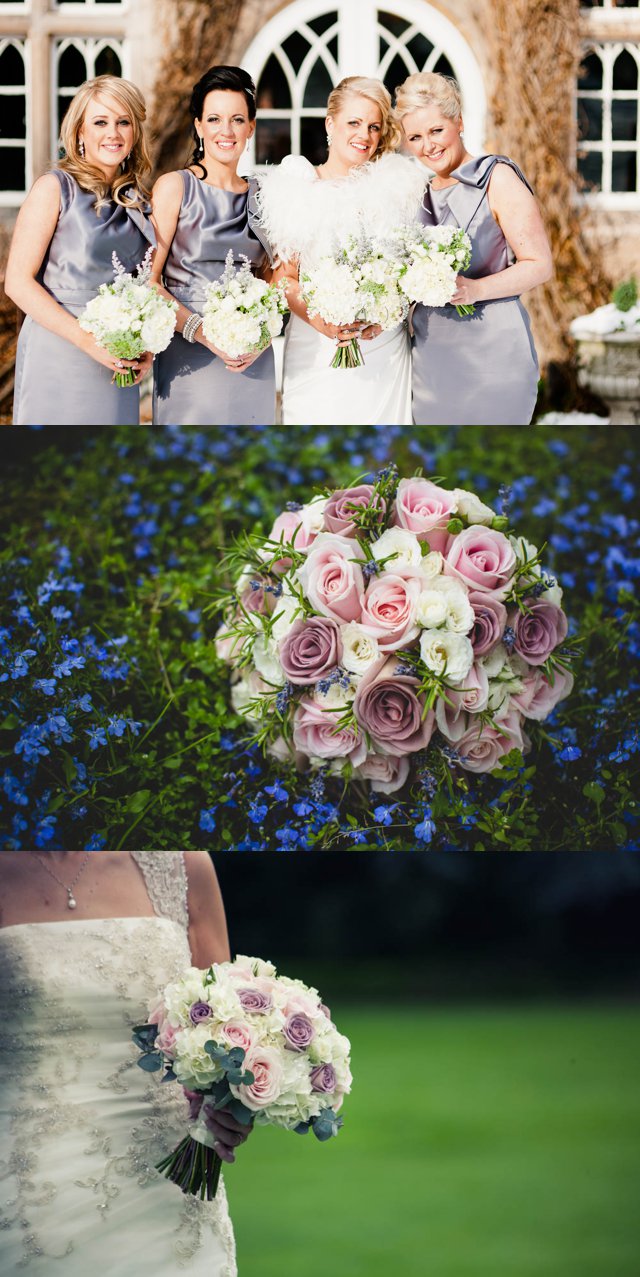 In fact, the brides who had already booked Tineke as their wedding florist for 2013 and 2014 were quick to shout about their success, supporting their supplier of choice with messages on Twitter and Facebook.
"They've been emailing to say how pleased they are that their florist has been voted the best in England, with one saying she'd already been telling people that we were the best but now it's official!"
As Tineke go from strength to strength with media coverage, collaborations with fellow wedding suppliers and expanded premises, they're looking forward to a busy summer.
When it comes to working out what it was that helped them clinch the Best Wedding Florist award, Kerry's philosophy is simple: "Always offer the best customer service and product, and make sure you keep in touch with the couples before and after the wedding."
You can find out more about Tineke Floral Designs: