2015 Winner's Words: Kelly Spence Bridal Accessory Design
|
Vital Statistics
Who: Kelly from Kelly Spence Bridal Accessories
What: Best Bridal Accessories
Where: Online www.kellyspence.com | On Facebook | On Twitter
Why did you enter TWIA 2015?
I decided to enter The Wedding Industry Awards because of their reputation. I believe they are the only truly independent awards in the industry (you don't need to have advertised with any particular publication to be able to enter, like many other awards) that also rely so heavily on the votes and comments of your past year's customers as well as an expert judging panel. In my opinion that means that they are THE awards to enter not only because every entrant starts on a level playing field but because the results actually mean something.
Tell us about yourself…
I have a degree in Art & Design (which included some jewellery making) and after university I worked in an advertising agency for a while. However, when more and more engaged friends and family started asking me to make their wedding hair accessories after they struggled to find delicate, design-led, non mass-produced pieces, I realised there was a gap in the market and soon after Kelly Spence Bridal Accessories was born! I have now been designing and creating bridal accessories full time for 12 years and I love it! I really can't imagine doing anything else. Being even a small part of one of the most special days of someone's life is a real privilege!
All of my brides are special to me and every piece is lovingly hand made to order but I do love creating bespoke designs. I really enjoy listening to the client (either in person or by email) describe all the wonderful details of her wedding plans and then taking some of these design elements as inspiration to create a completely unique, tailor-made veil or hair adornment. The joy on a client's face and the squeals of delight when she sees her specially created piece for the first time is why I do what I do!

How confident did you feel about winning?
I think it would be naïve to be over confident at the national level. Every one of my fellow nominees had won their own regions too so the competition was high.
I was completely shocked when I heard my name! My category was one of the last to be announced so it had been a long and nerve-wracking evening and I must admit towards the end I had been mentally negotiating the large sweeping staircase down to the stage area just in case my name was called out and I had to totter down them in my high heels! I had also limited my champagne intake for the same reason! Thankfully when the time came I managed to make my way down to the stage without a stumble, dashed to the loo after my interview and then make my way back up to the balcony to celebrate with colleagues and the rest of the champagne!

What does winning The Wedding Industry Awards mean to you?
Winning The Wedding Industry Awards is a real honour. To be recognised as the absolute best at what you do by your brides as well as a panel of your peers is an amazing accolade! It not only gives your personal confidence a massive boost it also spurs you on to surpass your own goals and make your business even better!
How has winning an award affected your business?
The most obvious thing would have to be the increase in website hits, enquiries and orders that we have already had since the awards. We have also received lots of press exposure and been asked to be involved in some very exciting collaborations!
Being named as the Best Bridal Accessories Designer is not only a seal of approval from our past brides but also for our future brides. In a world of so much online choice, seeing the TWIA National Winner logo on our website helps set us apart from our competitors and lets our customers know that they will be receiving the absolute best in design, quality and customer service.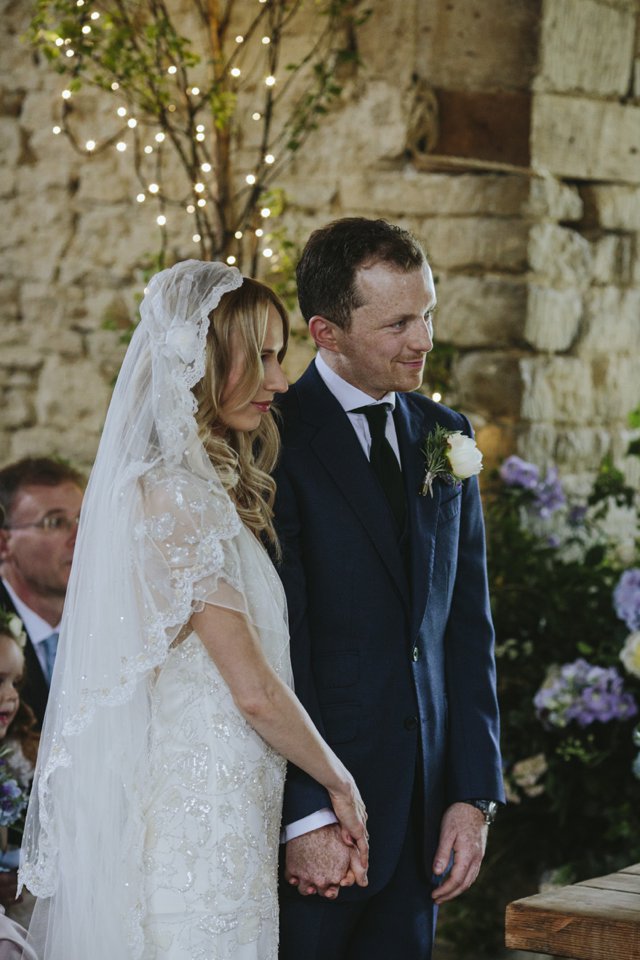 What has been the most valuable part of TWIA 2015 for you?
Apart from the actual winning it has to be the incredible feedback that we received from our voting brides. Reading all the comments has been quite overwhelming! It really is a great way to find out what you are doing right as well as highlighting what you might need to do better!
What was your favourite feedback from your voter comments?
I received so many amazing comments, it's hard to choose! I think my favourite has to be:
"Kelly's designs are simply some of the best available, I could not find a veil to match my dress after months of trying, and came to her at very short notice. She was fantastic, her work is flawless and creations are beautiful, unique and yet timelessly classic. She instantly put me at ease and totally embraced and shared my vision. Within a very tight timeframe she created the perfect veil, it was totally a feature of our day, even more so than my dress!"
I also love the part of another comment that said, "From the moment I first heard back from Kelly to the point I received my veil, I felt like I was her only customer!" I love this one because I think it is so important to make every bride feel this way and it is something I strive to do whether I see the bride in person or only ever communicate with her via email. I am often emailing 5 or 6 brides at the same time over multiple emails and I like to encourage them to ask as many questions as they like, so that they feel completely happy and confident in their choices before placing their order. Receiving a comment like this is a real affirmation that all that time spent replying to emails and answering queries is completely worth it!

Final thoughts?
I'll definitely be entering in 2016 and seeing if I can retain my title! I'd say to anyone thinking of entering, just do it! Whether you are brand new to the industry or have been in it for many years it is such a worthwhile thing to do. Even if you don't win, the feedback is really invaluable and can help you focus in on areas of your business that may need honing and who knows, maybe you will win your region or even the national! As the saying goes, 'you've got to be in it to win it!'