How TWIA Nominations Work
|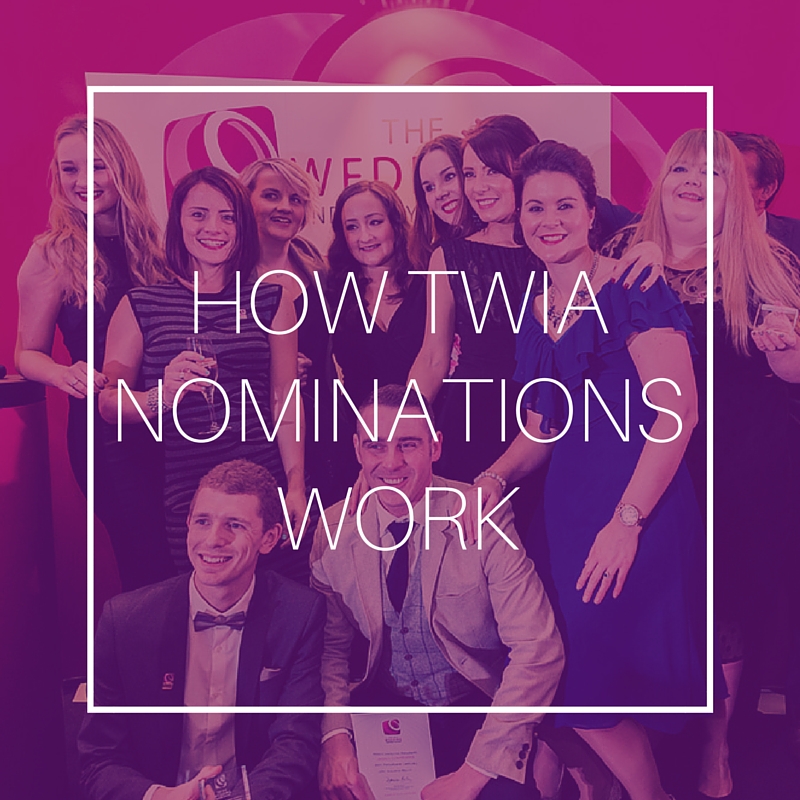 Let's set the record straight right now: nominations and votes are not the same thing in The Wedding Industry Awards. They are two very different functions.
Votes are administered once a business has already entered TWIA. Votes can only be cast by eligible couples who have used that particular supplier during the past 12 months. Votes are what help entrants progress to the regional shortlist.
By contrast, nominations are what happen before a wedding business has even entered The Wedding Industry Awards. Nominations are a way of bringing TWIA to the attention of a wedding supplier who you consider to be worthy of an award. TWIA nominations are a way of telling a wedding business that you think they ought to enter the Awards.
Once a wedding supplier receives a notification that they have been nominated for TWIA, it is then up to them whether or not they actually enter. If they do, they will then need to start getting their eligible couples to vote for them to help them progress.
Nominations do not count. Think of them as more of a thank you card, whereas votes are actual currency. You can see if a supplier has already entered TWIA by searching our website and, if they haven't, you can nominate them now and suggest that they enter. We know for a fact that nominations are a massive boost for wedding businesses and a vote of confidence for independent creative suppliers.
With only a few weeks left to enter TWIA 2016, it's time to put your best foot forward and nominate those wedding suppliers you know who go above and beyond for their customers. The great thing is that absolutely anybody can send in a nomination. If you've got a family member who runs a great wedding business, nominate them. If you know a colleague who runs a wedding business outside of their day job, nominate them. If you recently got married and want your wedding suppliers to know how much you appreciated their input, nominate them. If you work in the wedding industry and want to see colleagues and peers recognised for their contribution, you should nominate them.
We can't guarantee that whoever you nominate will decide to enter the Awards, but at least with an endorsement for you they know that they've got the support and backing to go all the way if they choose to!