Understanding the Judging Process
|
So, you thought The Wedding Industry Awards could be won through a nifty little backhander and some strategic tweeting? Think again, buddy!
First of all, the methodology of the Awards is deliberately and firmly based on the fact that entrants may only receive votes from their eligible wedding clients. These are the people who have experienced all aspects of the entrant's service and product at first-hand and, as a result, great emphasis will be placed on the data and comments received from voters throughout the judging process.
To create a level playing field where wedding suppliers of all sizes can compete with equal chance of being shortlisted in their region, we don't go by the total number of votes received. Instead, we use the average scores of each entrant. The proportion of eligible voters who vote will be taken into account where necessary. For example, getting 50 votes from a possible 50 eligible clients is deemed better than getting 50 votes from a possible 100 eligible clients. We ask each entrant to initially estimate the total number of weddings they will do between 01.11.11 and 31.10.12 when voting closes and they will need to ensure that this figure is accurate before voting closes. This then enables us to calculate how many of an entrant's eligible voters have actually voted for them.
In the voting process, each voter gives a score between 1 and 10 in each of seven category-specific criteria. This will give each entrant a total score out of 70 for each vote received. The average voter score for each entrant is then calculated. The average score for each category is then calculated. All entrants scoring below the average score for their category are eliminated from the competition. This process is repeated 3 times and is performed automatically by computer. All entrants who remain in the competition after this process will be on the shortlist for their category in their region.
TWIA is unique in that we have added a regional round of judging and Awards. We feel that this is vital to an industry where many suppliers only operate on a regional basis, so their work ought to be recognised at a local level. The judging panel are not involved in creating the regional shortlists.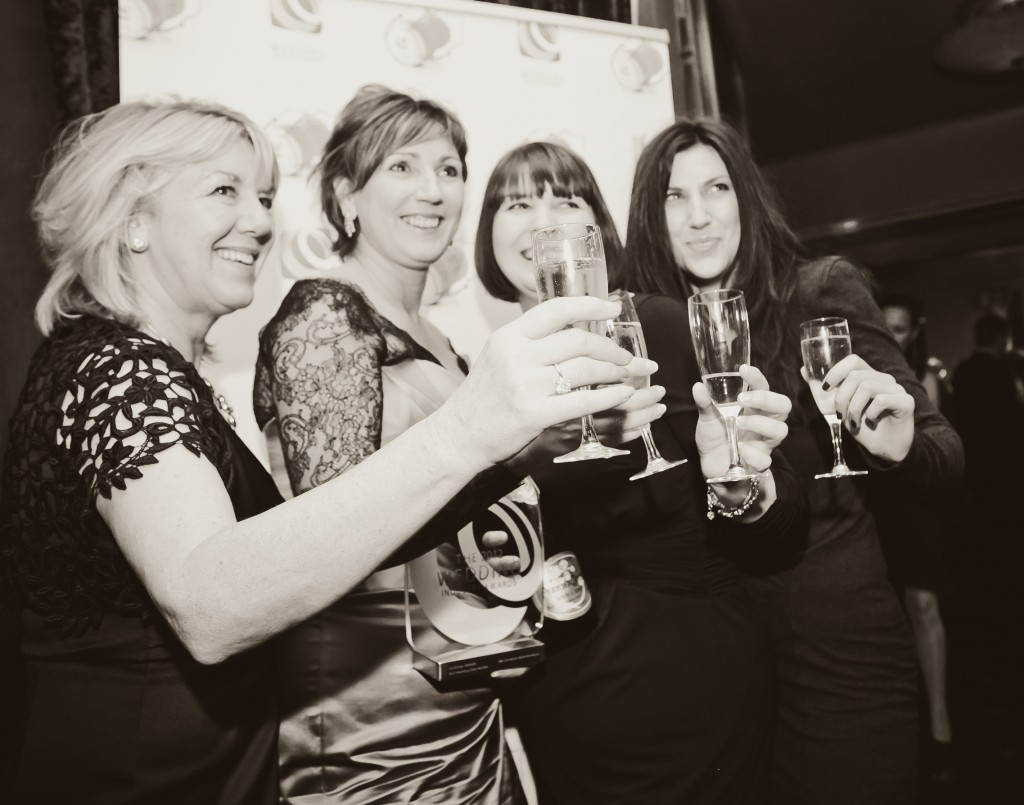 After the regional shortlists have been announced in mid-November, the judging panel then have access to the shortlisted entrant profiles. The judges will make their decisions based on an in-depth analysis of the voter scores, comments, the entrant's web presence, interviews and product samples where applicable and necessary. All this judging is done by our panel remotely and in confidence. Furthermore, all our judges have an equal say in who wins the regional (and national) awards. The panel members with category-specific expertise are on hand to offer technical insight but none of the judges has sole discretion over who wins. This also helps keep things as fair as possible.
Regional winners are announced at the end of November and automatically go on the national shortlist. That's when things get really exciting!
For TWIA 2013, each national finalist (regional winner) will be interviewed and/or personally visited by one of the judging panel as part of the national judging process. This will take place in late November/early December 2012. We felt that it was really important to get to know the regional winners better; to go out and meet them, see where they work, who they are and what they do. The judging panel will then meet to decide upon the national winner in each category.
The national winners are announced live at the awards event in January, amidst much hysteria, champagne and good will!
Phew! That about sums it up but for more of an insight into what the judges are looking for, check out this video of TWIA 2012's National Judging Meeting.Watch out for future posts about how to maximise your entry to give youself a really good chance of getting onto your regional shortlist.