2015 Winner's Words: Jon Hart
|
Vital Statistics
Who: Jon Hart
What: Best Musical Act
Where: Online site | On Facebook | On Twitter
Why did you enter TWIA 2015?
Mango Duo (a regular TWIA entrant) introduced me to TWIA in 2013 and I decided to enter the following year. I wanted to see if my business was at the same level as everyone else who entered and what the competition was around England. TWIA 2015 was an excellent experience and a great process to go through as it made me analyse what I have and what I need for my business to keep moving forward.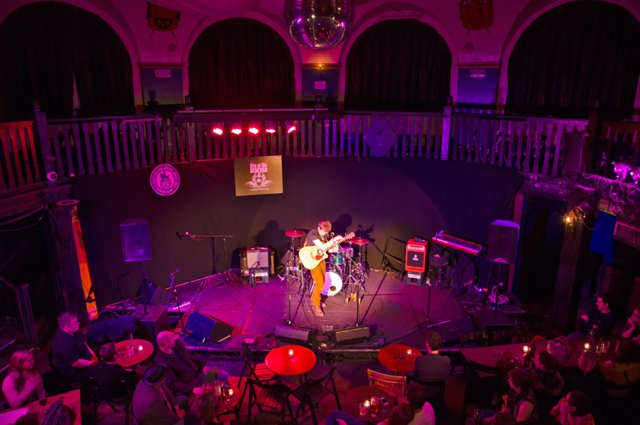 Tell us about yourself…
I have been a musician my whole life and been a part of many bands, duos, trios etc. I've played many events and venues around the country and abroad. I decided to target the wedding industry back in 2012 as I saw a gap in the market for a modern one-man band blending virtuoso guitar, vocal harmony and beat boxing. Many acts use some of these elements, but I've not seen any that package it up in the way that I have. My first video 'For All Occasions' has been the core part of my business as it allowed me to build around it. The bookings started flying in and I've been building my reputation and business ever since.
As a freelance musician, I juggle my wedding business with touring my original material, guitar tuition, workshops, session work and being a Dad of a young family!
The best and favourite thing about my business is the music itself. Each couple gets a song request, which I learn and arrange for them. This not only creates an invaluable personal touch, it also adds to my ever-growing repertoire. I never know what song request I will receive so it keeps me on my toes.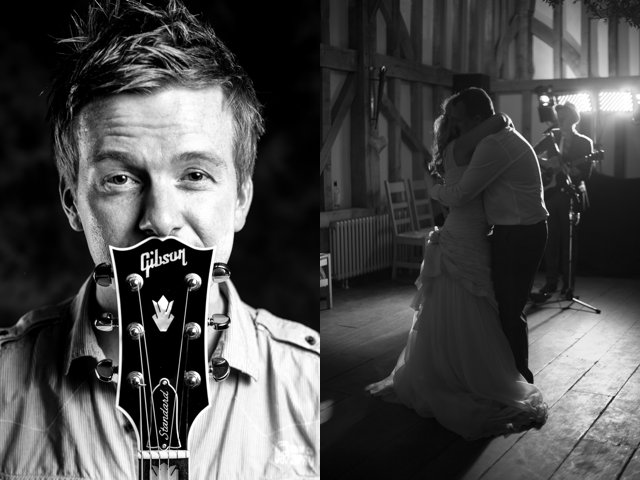 How confident did you feel about winning?
As this was my first experience in The Wedding Industry Awards, I had no idea what to expect. Winning the Regional Award was brilliant. I went to Nationals for the experience really and to meet the other acts in my category as most of us are now friends. But in no way did I expect to win – it was incredible!
So how did it feel when you found out that you had in fact won the National Award?
Having been in contact with some of the other acts in my category I had two others in mind to win and never in my wildest dreams expected my name to be called out! I've never won anything so to receive a national award for my business and musicianship made me feel incredibly honoured and proud.
What does winning The Wedding Industry Awards mean to you?
It means everything for my business. Since winning this award I've raised my level at all my weddings and I really want to keep the momentum going for next year's awards. My award is reassurance that I'm on the right track and my confidence has grown a lot more.
What has been the most valuable part of TWIA 2015 for you?
Networking with other TWIA suppliers was the most valuable part for me. As a self-employed, freelance, solo musician it can get lonely. Not having a "team" to turn to or to discuss options with can sometimes be difficult. So meeting the other acts in my category (and other suppliers) has helped me build a group of go-to friends and professionals who I know can empathise and offer support as well as share in successes.
What was your favourite feedback from your voter comments?
"Jon Hart was exemplary. Nothing was too much trouble. His incredible talent and execution of that talent is unique. He tailored the set to suit us. He made the ceremony & reception and set the tone for the day and made us proud. So impressive and he's the stand out memory from our day apart from saying I do! He surpassed everything we could have hoped for, was the talking point of the day and is still the legacy of the wedding for our guests & many have requested his details for their parties. We cannot recommend this lovely man enough. Book with confidence now!"
Final thoughts?
The best advice I can give is not to focus on the competition but concentrate on what you have to offer that is unique. Treat it like an experience in which you can gain valuable information, advice and absorb the wonderful atmosphere that TWIA create at every event.