Fews Marquees, Best Wedding Marquee Provider 2013
|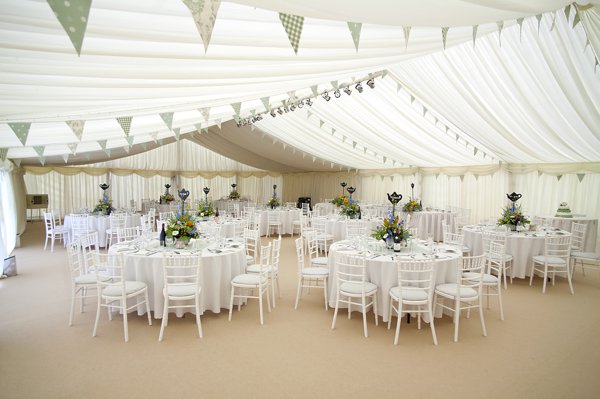 "We have attended both 2012 and 2013 award ceremonies and The Wedding Industry Awards know how to throw a party!" said the team from Fews Marquees, voted Best Wedding Marquee provider at the most recent awards. "The atmosphere this year was electric with the added sparkle of Lanson's White Label Champagne. Winners or not, everyone was dancing and laughing all night."
In perhaps one of the more memorable images from the 2013 Awards, Hannah Davies can be seen lifting the award above her head as she posed next to Ian Few and TWIA representatives Damian Bailey and Sarah Hewson. For a second, Fews Marquees looked like they were accepting the World Cup on behalf of the nation.
"To be honest we didn't clock that our name had been called out for a couple of seconds!" Hannah told us. "Then I just screamed and Ian started to shake – surprised would be an understatement!"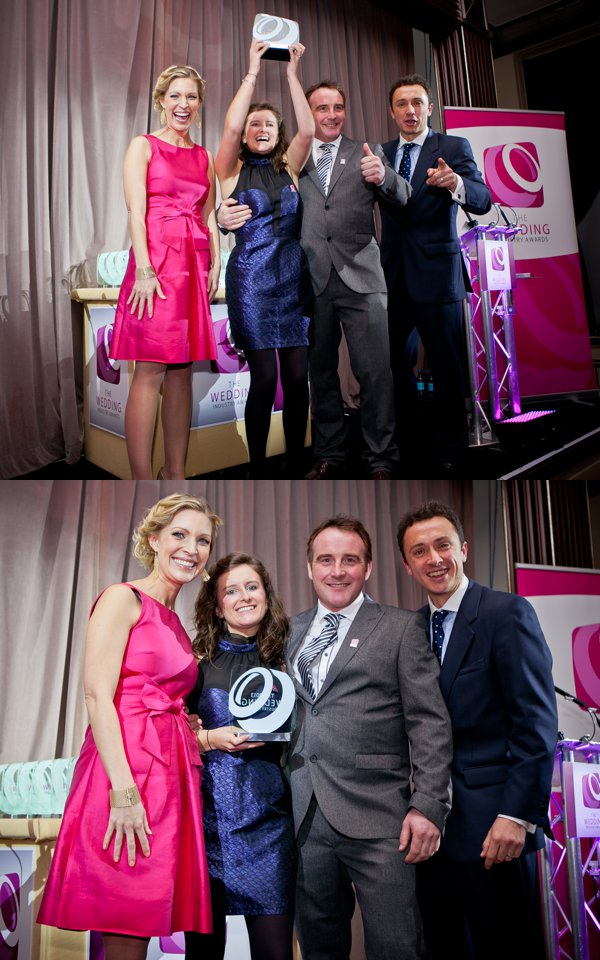 "As you could tell by my over-excited trophy waving over my head on stage it meant the world to us and the rest of our team back in Hanbury," said Hannah. "Our team work so hard and we contacted them all as soon as we could. To be recognised like this was completely overwhelming but great!"
So, did winning the award affect the evening that Fews Marquees had at The Bloomsbury Ballroom?
"It has to be said winning the national award did make the celebration 100% more fantastic," Ian told us. "We were on cloud nine for the rest of the evening! It meant a great deal more knowing that it was our very own brides and grooms that had given us the opportunity to win this award; we made their dream wedding a reality and that's all we aim to do."
Those same brides and grooms could hardly imagine that Fews Marquees evolved out of Ian's farming family and his involvement in organising social events for various Young Farmers' clubs. What started as putting up a marquee for one event quickly turned into helping friends erect marquees for their weddings and soon turned into the award-winning Fews Marquees business.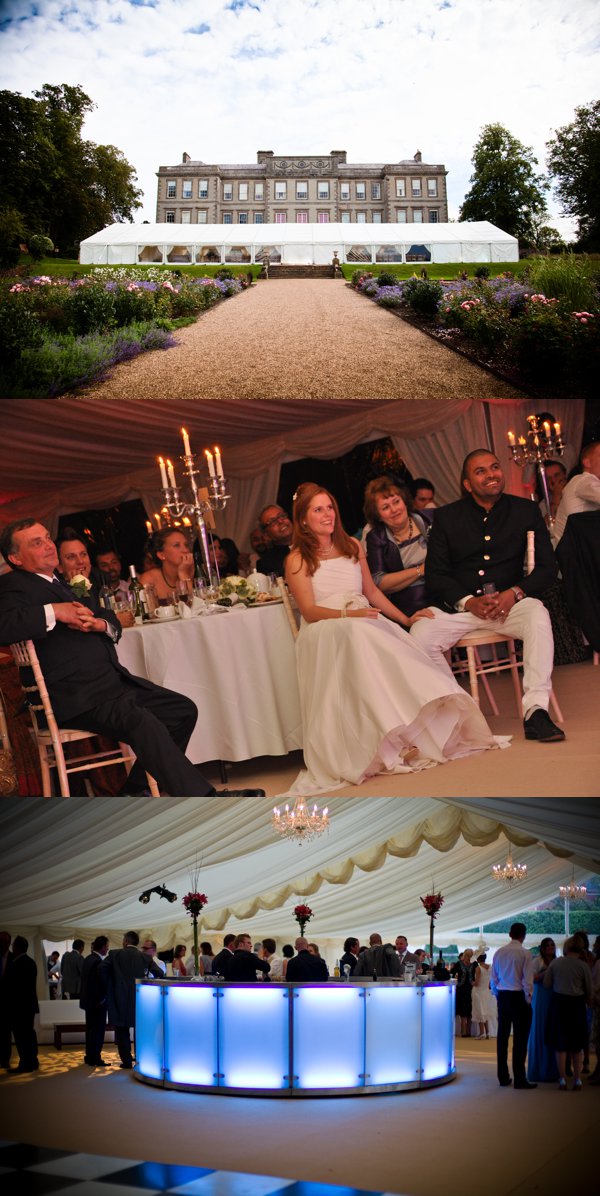 For Ian, the transition from farming into events has been made easy by the prospect of being able to create an ideal wedding venue for his clients. "A marquee allows their personality to shine through and if we can provide a canvas for this that's great. There is nothing better than seeing everyone's faces when they enter the marquee and hearing all the 'wows'. Every marquee interior is different and that's what makes our job so enjoyable."
For any wedding businesses considering entering TWIA 2014, Ian and Hannah's advice is straightforward and simple: "Don't worry about your competition, concentrate on what you and do it well, be the best you can and be honest."
"It's great to be a winner," said the team from Fews Marquees. "However, even if you don't win it's still great to get involved. The awards ceremony is a fantastic networking event and you'll meet lots of likeminded people; it's a great way to get noticed in a relax environment."
Ian and Hannah have noticed that winning The Wedding Industry Awards has given their whole workforce a positive boost, especially with the arduous dark, cold nights that precede the mania of wedding season. In addition to the morale boost, several local magazines have subsequently approached Fews Marquees wishing to profile them and Ian has had a request to do a feature on him as a businessman.
"Having the national winner status on our website will give prospective customers the knowledge and trust that we have been recognised for excellence within the wedding industry," Ian said. "Hopefully, this will result in more of our beautiful wedding marquees around the country."
"It is nice to have an award winning title," Hannah added. "People have recognised it and mentioned it to us when enquiring. However, this doesn't mean we can sit back – we have to keep working to be the best and our customers appreciate that."
You can find out more about Fews Marquees: