BerinMade Illustrated Paper Goods, Best Wedding Industry Newcomer 2013
|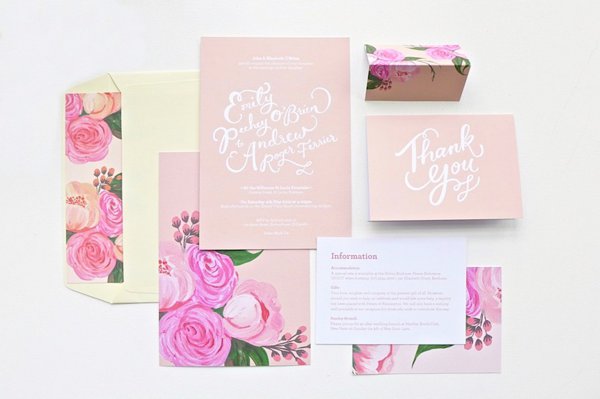 Image Credit: BerinMade Designs
Even before BerinMade were crowned Best Wedding Industry Newcomer at The Wedding Industry Awards 2013, they had already made a significant splash in the bridal sector with their exquisite paper goods being featured in You and Your Wedding and Wedding magazines within their first year of business.
Erin Hung, the creative director of BerinMade, who has nurtured the company from conception to stratospheric heights of success, still viewed herself as a little fish in a vast ocean when she applied for The Wedding Industry Awards, despite the growing reputation of her brand.
"I was totally surprised to win as there were about 40 other new businesses on the shortlist," Erin told us. "And a lot of them of a very high standard too. I had to be nudged by my husband as I was in shock. Then of course there was the lengthy walk to the stage on four-inch heels and incredibly wobbly legs!"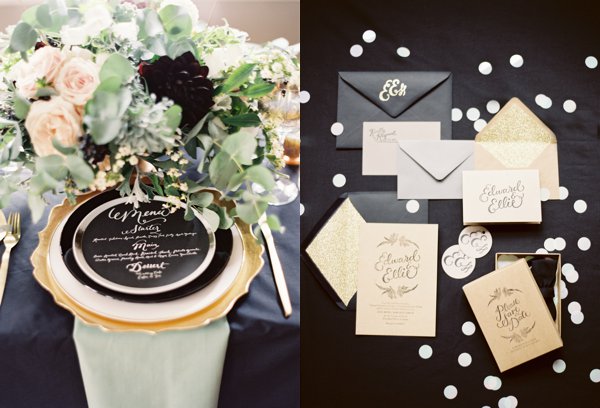 Image Credit: Ed Osborn Photo
When looking at the Best Newcomer category, the expert judging panel were looking for an original product with great branding that stood out from the crowd. Because of the high calibre of the shortlist, the judges were also looking for consistently excellent voter comments and scores to show that the supplier was already offering exceptional customer service, despite their short lifespan.
"Being under a year old in the wedding industry, I was a total newbie," Erin said. "However, I have really big dreams for this company and even have big plans hatching for the year of 2013 alone."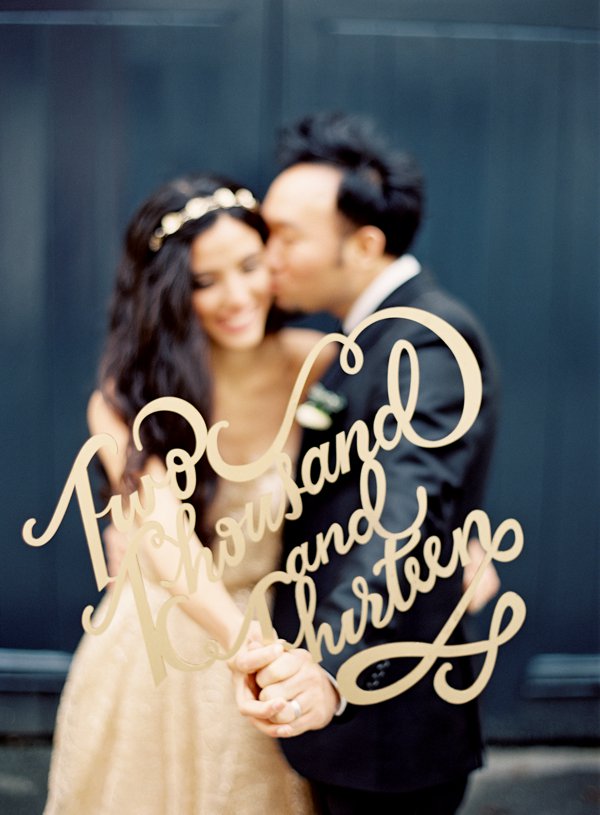 Image Credit: Ed Osborn Photo
Those plans have included a newly relaunched website and a new collection that debuted before we'd even got to Easter. It was no wonder that the TWIA judging panel deemed BerinMade a real talent and definitely one to watch. Creative, original and beautifully presented, voters and judges alike loved everything that BerinMade have to offer.
"The award really gave me the confidence boost that I needed, to know that I have the support of my clients and industry peers," Erin said. "At least I'm somewhat on the right track! The award title is a guarantee of quality in product and customer service from the perspective of past clients and established industry folk."
Erin's background has always been creative, with a history in the arts having been to art college and completed a masters degree in Contemporary Art theory.
"I had a full time job in an auction house working with contemporary art but when I came to a crossroads in my day job I knew I just wanted out," Erin explained. "Like many wedding professionals, I moved into weddings after getting married myself. A year after the wedding I was unwilling to let go of my wedding magazines and blogs! From a business perspective, I think I just saw a lot of potential in the UK industry, both from an entrepreneurial as well as a creative perspective. I put my head down for three months in the winter of 2011 working on my designs and website, put it out there and waited for a response. The rest was kind of history!"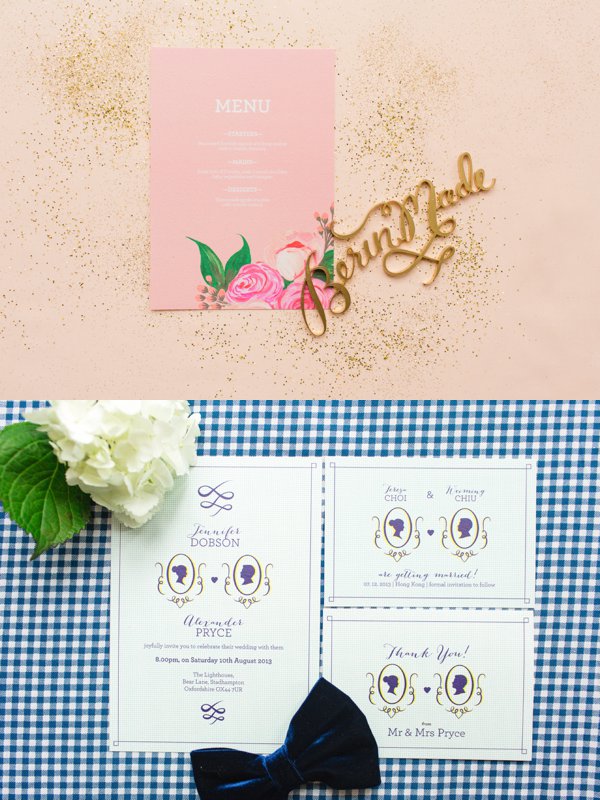 Image Credits: Kirsten Mavric
That's as maybe, but BerinMade is certainly make a name for itself and creating a legacy based on a belief that the most simple things in life often hold the sweetest and most powerful memories. 'A simply folded greeting card, an intertwining monogram or a perfectly printed wedding invitation; these are emblems that are savoured for a lifetime, and we are proud to be crafters of these memories,' it says on their website.
"I don't think that many people can say that they look forward to going back to work each morning but that's exactly how I feel!" Erin said. "I love that I can call it my own and I am in charge of steering the company in the direction and pace that I like. The learning curve is steep and mostly by trial and error, but that's what I really love about it because I'm constantly stretched and I'm never bored!"
"And of course, working with brides has been immensely fulfilling," Erin continued. "I think, for me when I was getting married, it was so important that I worked with suppliers who cared: about me, my wedding, my ideas, and I was often disappointed when I felt that I was just another job or order, even though that's perfectly legitimate in the business world."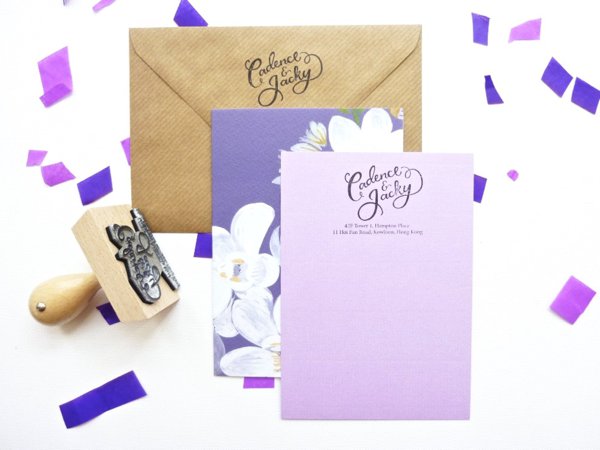 Image Credit: BerinMade Designs
"But weddings are such special and intimate affairs, and if you work like that it's no fun and you don't get to win your clients' hearts! And so right from the beginning I've tried to build the brand as an embodiment of ideas, as opposed to the selling of products. That's how my mix and match range was built. I often get enquiries from brides who are more interested in the ideas in my head as opposed to what I can sell from a shelf. That's a really great feeling."
For Erin, the experience of being part of The Wedding Industry Awards has been hugely positive. "You don't lose anything from entering and if anything it's so worth seeing your clients' honest feedback about what they think about you. Your business can grow leaps and bounds from valuable feedback!"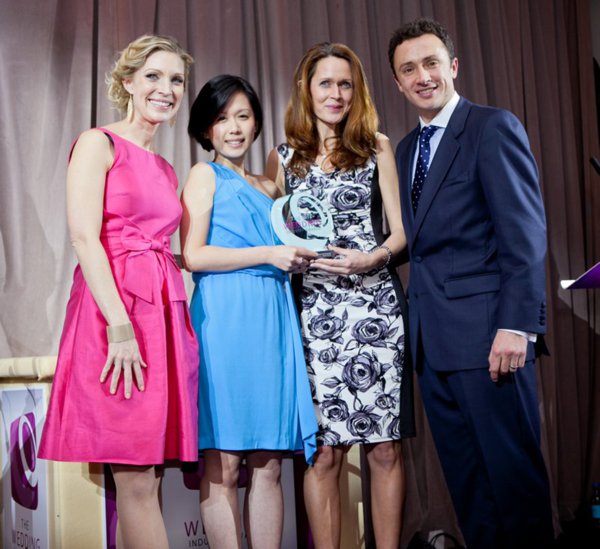 And as for the future of BerinMade? Well, Erin has got a few more plans up her sleeve for the rest of the year, starting this week with some hot-off-the-press DIY tools for brides to make their own paper prettiness, with DIY patterned papers and Love Stamps available to craft your own suite of wedding stationery.
"Winning the award has definitely enabled a wider scope of industry support and reach of potential clients. In that sense, it has become one of the building blocks of our company, which we hope to build upon in the coming year!"
You can find out more about BerinMade: