A winner's perspective: Philip White Cinematography
|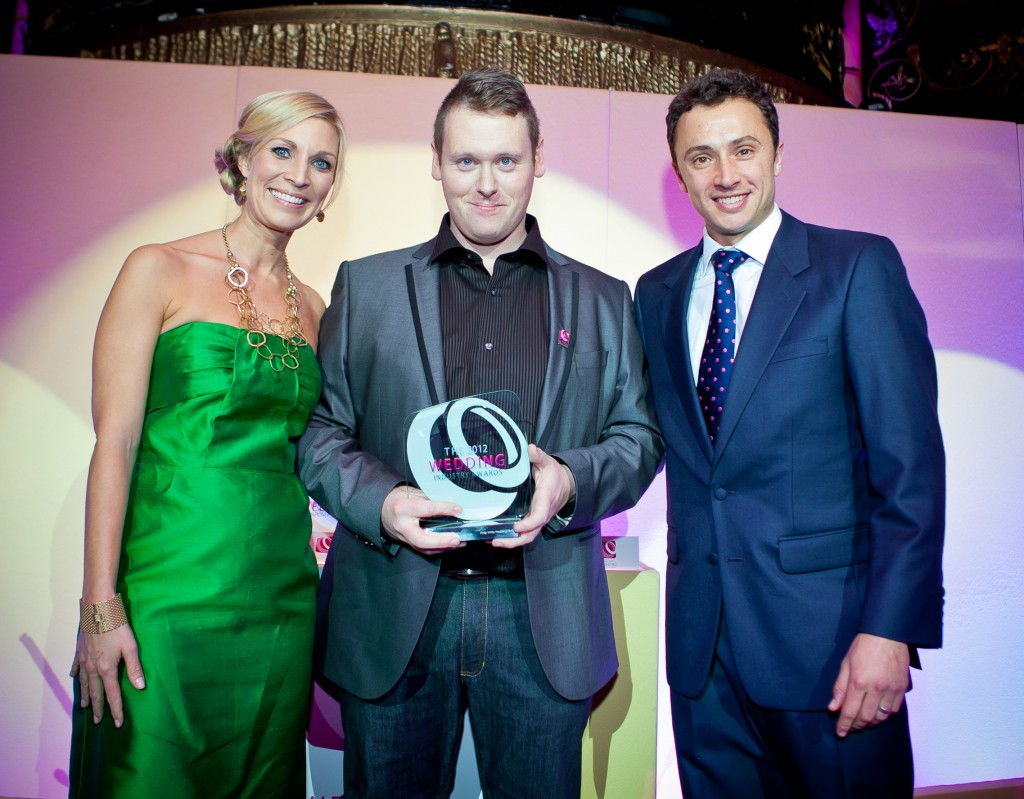 Credit
Philip White popped into our Facebook timeline this evening, encouraging his industry colleagues to enter the 2013 wedding industry awards (thanks for that, Philip!), which made us smile. What made us absolutely beam was that he then followed up by republishing his blog post documenting his thoughts on winning the national award for 'Best Wedding Videographer' in 2012.
Philip was awarded the national winner thanks to the fresh concepts he offers clients who don't want the traditional type of wedding video. Make sure you check out the Philip's website, and read his whole blog post about the 2012 awards ceremony. We will leave you with our favourite extract from Phil's insights, which I think perhaps a lot of our winners will be able to relate to…!
"By this point the pain in my chest was unbearable and my only thought was to get on and off the stage as quickly as possible before dying. According to reliable sources, all colour had drained from my face and I had a confused look about me. With hindsight, I would have loved to have high-fived the lovely Damian from the awards panel and maybe held my trophy aloft like the FA Cup. Maybe even throwing a few 'Rock Hands' in, or even holding my hand to my ear in the style of Hulk Hogan.
This didn't happen. I nervously shook hands with everyone and then couldn't work out quickly enough whether you're supposed to make actual mouth to face contact with someone when kissing them on the cheek to offer congratulations. I've just found out that according to Google, a simple false gesture of a kiss is sufficient, however I, on the spur of the moment, somewhat stupidly decided that I should lunge at Sky News' Royal Correspondent with my lips puckered up and ready to go. I can then vaguely remember a photographer jumping in front of me followed by my inability to do something sensible with me face."
For what it's worth, Philip, we think you looked dapper and thank you for allowing us to share your story!