Winner's Words: Gaynes Park, Best Wedding Venue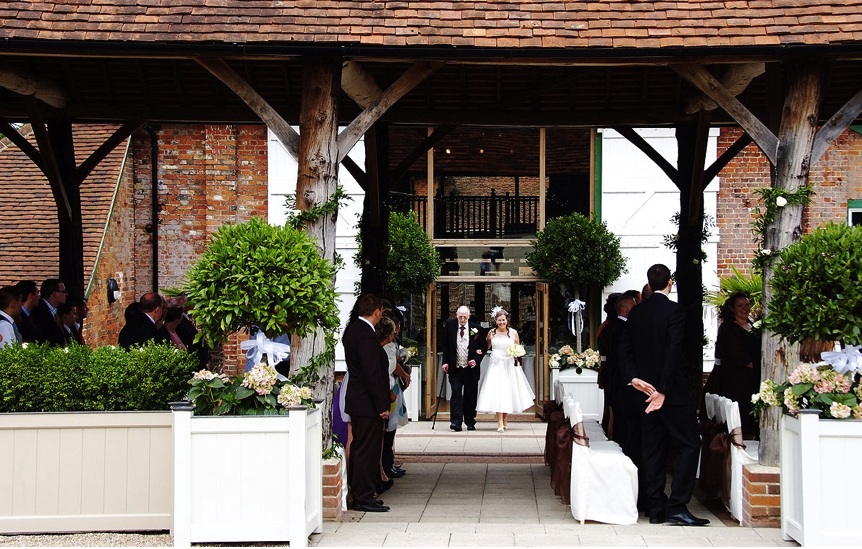 "It's not too late to enter! Have a go!" advises Liselle Chisenhall-Marsh, the recipient of the 2012 Wedding Industry award for Best Wedding Venue. "We entered very late last year after a busy summer. It doesn't matter how big or small your business is or how many weddings you have, because the judging process makes those variations equal."
"To date, we had been fairly reticent about awards processes in general, because they can be linked to advertising spend or other dependent variables that may create a bias. I am never entirely sure how independent and thus credible they are, so it was brilliant to have TWIA born and to be a part of it and, ultimately, a winner!"
Since winning The Wedding Industry Award last year, Gaynes Park have received hundreds more visits to their website from the TWIA website and the vast majority of those visits were new visits. In addition to maintaining a high level of bookings in a difficult economic climate, Gaynes Park have also been exceptionally busy developing their unique venue with new accommodation being built in the old Stable Block and Coach House.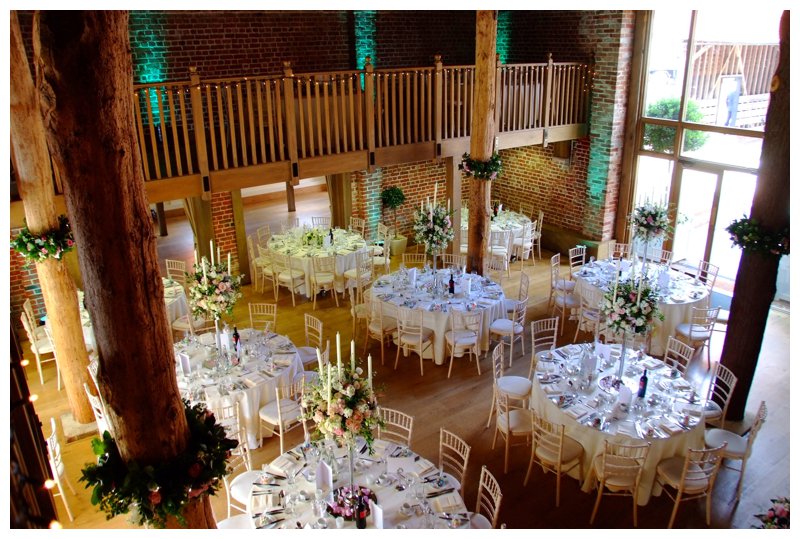 "We will have 10 rooms, including 2 family rooms and another with disabled access," Liselle explained. "Each couple can hire the whole building and allocate family and friends to the rooms as they wish. We aim for it to be ready next spring 2013 and have been building it since last November. It should be lovely; it's a pretty building with sweeping views across the woods. It's an exciting project!"
As if that's not enough to keep them busy, Liselle and her husband Guy have also installed loos into the old Piggery barns behind the The Walled Gardens and have created a wonderful lookout across the twinkling skyline of London. In addition to constantly tweaking the design of the gardens and rejuvenating the aesthetic of the venue, Gaynes Park continues to flourish beneath its owners' loving attention.
"I think if you have something wonderful, you will stand out from the crowd and people will want to visit and fall in love," Liselle said. "Then it's a case of letting couples know about us, so we thank the TWIA for giving us greater coverage to reach more people."
Couples who marry at Gaynes Park now feel great pride that they are working with a venue that won not only the regional award, but the national one too. Liselle explains that they feel reassured and confident that they have personally chosen a fabulous venue.
"It was absolutely thrilling and so rewarding to be recognised for creating the 'Best Venue' in the eyes of all our couples who voted and also the impressive and independent panel of judges," said Liselle. "We have all invested so much to create a beautiful venue and backdrop, wonderful service and amazing food. Gaynes Park has such character, soul, beauty and peace within it. We hear qualitatively at/after weddings what a wonderful time couples have had, but it was the sum of that applause we received from so many couples – and then the judges – that made us all feel so proud and completely WOWED!"
When presented with the national award in January, the judges cited the way in which Gaynes Park manages a high volume of weddings whilst seamlessly making couples feel like theirs is the only one as the key element that made them stand out in a very tough category.
"We never had a mission statement," Liselle said. "But imagine every wedding as our own and so try to make it as magical as possible. I think our enthusiasm, integrity and passion for what we do was appreciated and that was very rewarding and encouraging."
From meeting their couples in their early engagement days to seeing them quite literally glowing with joy on their actual wedding day, the Gaynes Park team strive to make every wedding a personal affair.
"I adore watching the interactions between fathers and daughters, mothers and their sons, between family and their friends and of course that incredible feeling you glimpse and feel in the depth of love between a bride and her groom."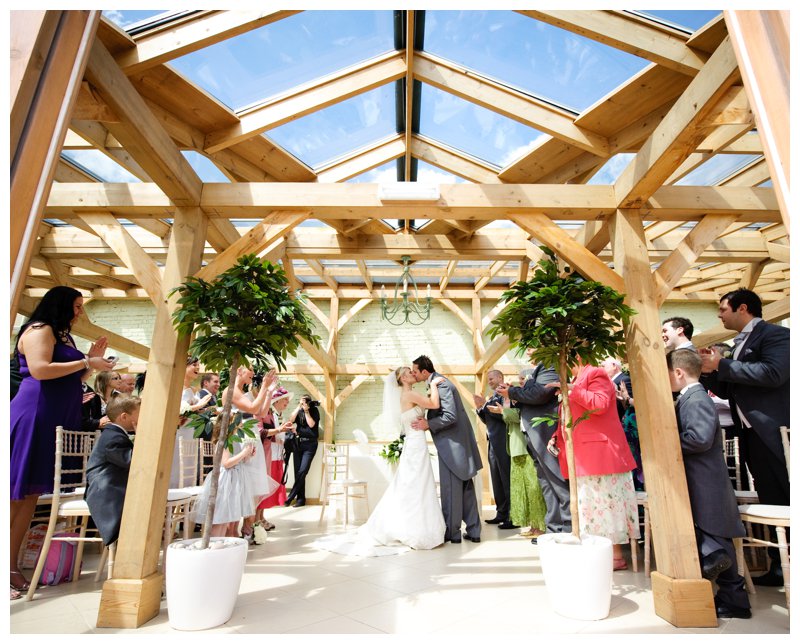 Credit
 It is this investment in their couples that helps Liselle to feel confident asking her clients to vote for Gaynes Park in TWIA. "Don't feel embarrassed to ask all your couples to vote for you, because if they had a great experience with you, they will be happy to shout out about you.  Also, it's a lovely opportunity to ask how they are and catch up with what has been happening since they were married."
Liselle also cites good organisation as key to harvesting votes so that you can easily contact your couples to ask for their support, so make sure you build up a database of contact details throughout wedding season.
"You will find it hugely satisfying to have all your hard work and investments recognised for being gold standard," Liselle said. "The super bonus being that the impressive line-up of independent judges have also given you a big thumbs up is brilliant."
Gaynes Park continues to go from strength to strength as more couples opt to say 'I do' at the award-winning venue. From Liselle and Guy's perspective, overseeing the venue and being part of someone's wedding day is seen as an honour.
"Time stops for me and it never ceases to amaze me how different and unique each wedding is in their style and the feel of the occasion," Liselle said. "Ultimately, you could say that I love the emotions and loving spirit of wedding days and I cherish how we have provided that once-in-a-lifetime backdrop to each unique occasion."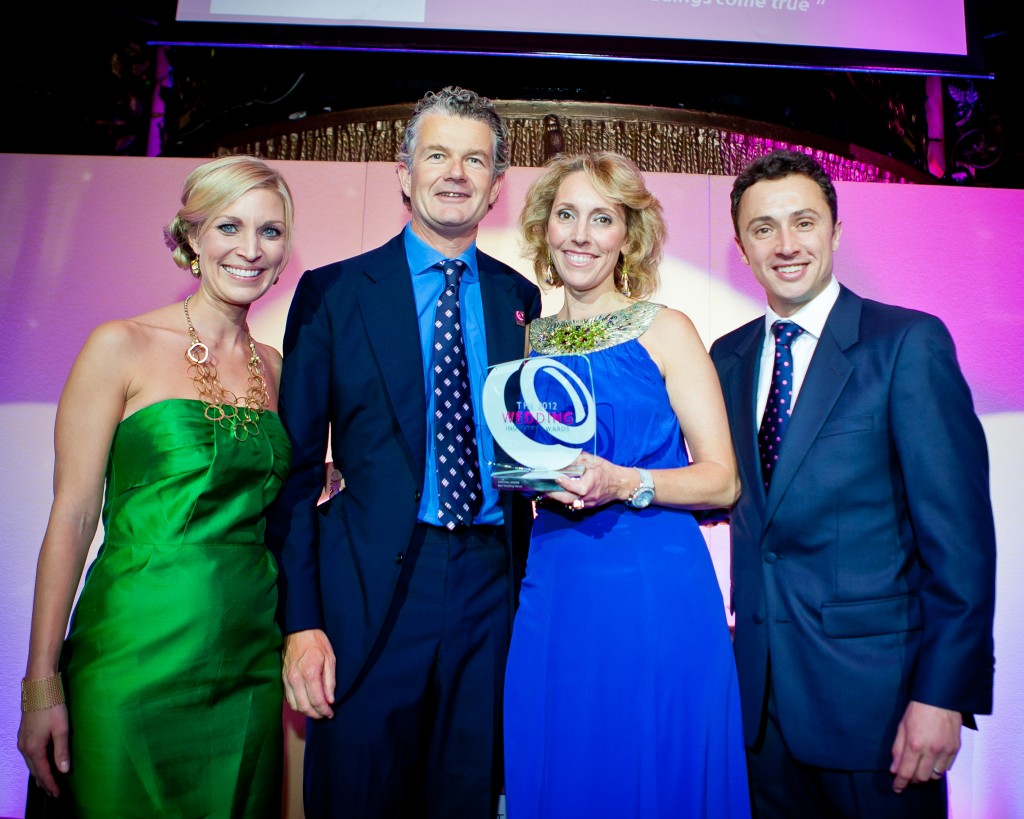 To find out more about Gaynes Park, visit their website, follow them on Twitter or like them on Facebook.