Winner's Words: Sensational Formal Hire Best Wedding Menswear
|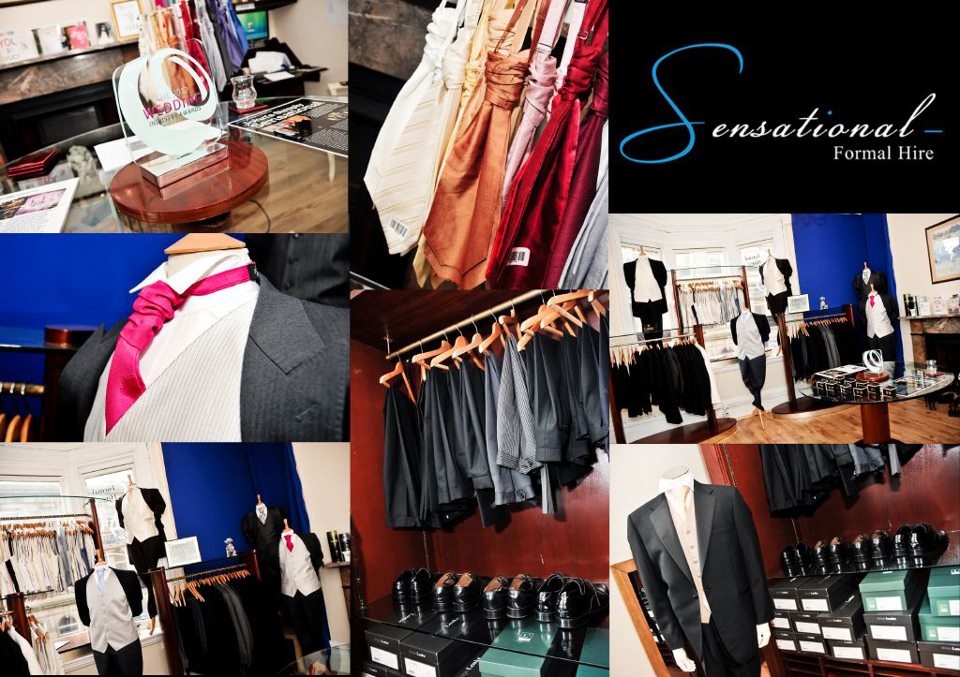 The Café de Paris practically exploded with cheers when Sensational Formal Hire was announced as the winner of the Best Wedding Menswear Supplier award. John Carr accepted the award after the judges noted that Sensational Formal Hire had a clear level of expertise in their field and a complete dedication to offering the very highest quality garments and customer service.
"Having the trophy on display and an A3 framed certificate on your wall does make selling slightly easier!" said John, when asked how winning the award has affected his business. "My customers, past, present and new, all take me more seriously and actually ask for my opinion and expertise more."
"It is like a sigh of relief for them, as they now know that I can officially be trusted to help, advise, guide and deliver."
Based in Barnsley, Sensational Formal Hire offer a personal delivery service to fit in with customers' schedules and go the extra mile with freely available evening and weekend appointments. Their range of formalwear means that gents can just as easily get dressed for Ascot as they can their own wedding thanks to the guidance that John and his team offer to their clients.
As Yorkshire's 'newest and most up to date wedding and evening wear supplier', Sensational Formal Hire offer a whole host of outfit options for stylish gentlemen, from shoes to cufflinks and everything else in between. It is this attention to detail that saw them win the regional award and subsequently the national award as well. However, John cites his competitors as also helping to shape the face of his business, learning what he was up against and ensuring that his customers got even more than they would elsewhere.
"The competition is also a very good learning curve," John explained "But you need to be prepared to take adulation and criticism in the same manner."
It is this attention to feedback that has helped Sensational Formal Hire grow from strength to strength and ultimately helped to crown them as winners of the Best Wedding Menswear Supplier 2012.
To find out more about Sensational Formal Hire, visit their TWIA profile, check out the website or like them on Facebook.