Venue Coordinator vs Wedding Planner: what's the difference?
|
Today's guest post comes from Melanie Helen of boutique wedding planning consultancy, Cranberry Blue Weddings. Melanie asked us whether she could reach out to TWIA brides and grooms to outline how the work of wedding planners differ from onsite venue coordinators, so of course we jumped at the chance to get some top tips from such an esteemed professional!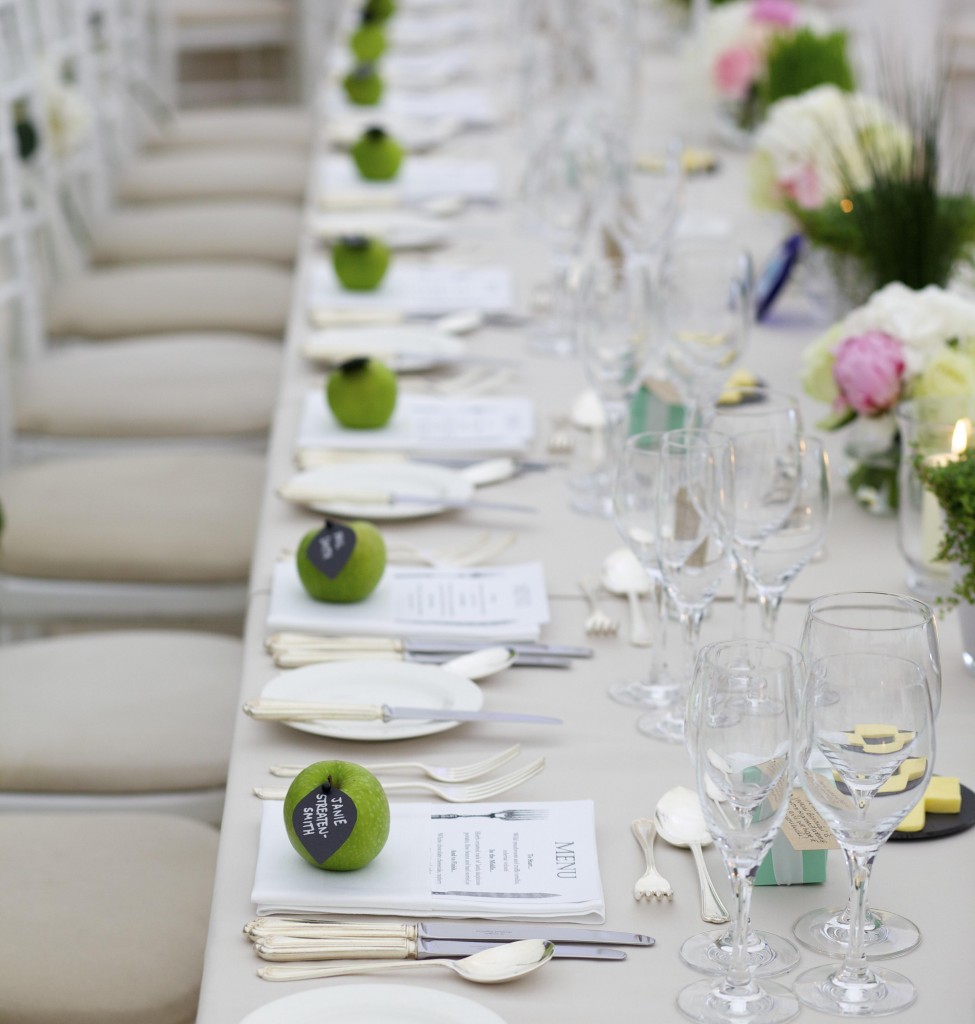 Credit
"Is a Venue Coordinator the same as a Wedding Planner?" 
The short answer is 'no'.  I so often hear couples say that their venue has its own Wedding Planner, when in fact what they mean is a 'Wedding Coordinator', which is very different.
While a Venue Coordinator can be a real asset to those couples who choose not to have a Wedding Planner, their responsibilities and concerns differ greatly from those of an outside professional.  My aim of this article is to highlight the differences between the two roles so that you can make an informed decision about which option is right for you.
In a Nut Shell…
 The Venue Coordinator
Venue Coordinators work solely for the venue in which they are employed and their main role is to liaise with the bride and groom and the on-site operations team.  They will work closely with you on the areas that specifically relate to the venue such as showcasing the space, menu tasting and ensuring that payments to the venue are made on time.  After your initial booking, there is likely to be some contact but they generally step in to meet with you again approximately 4-6 weeks prior to the wedding day to confirm logistics.
On the wedding day itself, their responsibility is to provide the service that they are contracted to, such as ensuring the venue is set up correctly (tables, chairs and place settings), the drinks and food are served on time and suppliers dismantle their equipment and vacate the premises when they should.
It's also worth remembering that a Venue Coordinator often leaves after the meal is served.  Although there would still be an Operations Manager on-site, their concern will be to finalise service and manage the bar – they won't be responsible for assisting with dismantling items not supplied by the venue, or resolving any problems unrelated to them.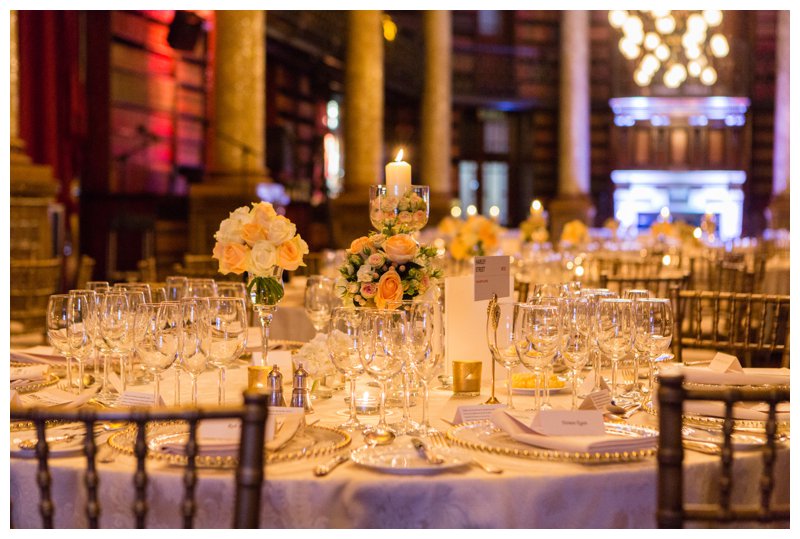 Credit
The Wedding Planner 
A professional Wedding Planner works for you, and is there solely to ensure that you have a perfect day from start to finish and it's exactly as you'd envisaged.  Depending on the type of service you have chosen, we are likely to have planned the majority, if not all, of your wedding, from sourcing the venue and suppliers right down to creating the design concept, planning the schedule of the day and making sure every last detail is in place. We therefore know the ins and outs of your wedding day to the same level of detail (and sometimes more) as you, so we are best equipped to manage the day.
On the wedding day we will be there early in the morning to oversee the set-up of the venue and provide that extra level of detail required to ensure the rooms look perfect.  We rigorously check the seating plan has been followed correctly, make sure the tablecloths have been pressed and cutlery is lined up perfectly amongst other minutiae.  Having created highly detailed schedules of the day we then manage the proceedings – timings of the drinks reception, the bride and groom's entrance, speeches, first dance and so on.  We prompt the Toastmaster where required, deal with any problems that arise behind the scenes and stay late into the night to ensure everything goes as planned.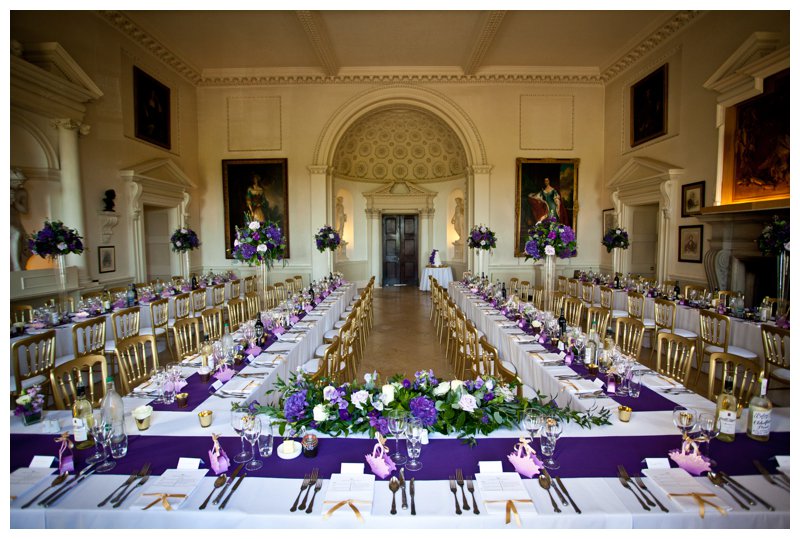 Credit
Delving Deeper…
Problems on the day
What happens if something goes wrong? Someone spills foundation on their  dress, a supplier doesn't turn up or your cake is damaged?  A Venue Coordinator will offer some assistance but a Wedding Planner again goes that one step further.  We have 'emergency kits' on hand to remove the makeup, we can call in a favour from another supplier or use some cleverly placed flowers to disguise the cake accident.
Suppliers
Most venues have a recommended supplier list, however some operate on a commission basis where the supplier has to pay a certain percentage if they are booked, or simply pay to be on that list.  While this may give you a small selection of suppliers to choose from, it doesn't guarantee that they are of a certain quality and it also means that they haven't been chosen specifically for you. A Wedding Planner on the other hand has spent years building up close relationships with high calibre suppliers so they can rely on them to deliver 100%, plus ensure they are exactly what you are looking for.
Cost
Some people sadly still view a Wedding Planner as a luxury, whereas all of our clients see us as an essential.  The average cost for the full planning service is between 10 and 15% of the overall budget; however, through our preferential rates and tough negotiations we can save you money, so in effect the cost of using a Wedding Planner is dramatically reduced or in some cases actually covered.  A Venue Coordinator ultimately has the venue's best interest at heart so they won't offer discounts unless it's a weekday or off-peak.  As they won't be involved in the sourcing, negotiating and booking of all of the suppliers, they won't be able to pass these possible savings onto you.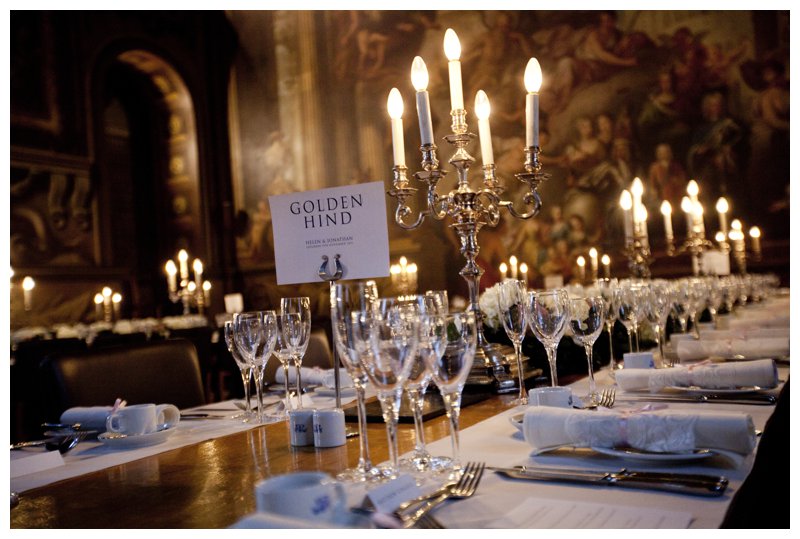 Credit
The Difference?
In the end, the decision comes down to the client. If you are a very hands-on bride who has a love of spreadsheets, a zest for bargain hunting and the strength of a project manager, the likelihood is that you will be more than happy to simply lean on a Venue Coordinator to see to a few details. On the other hand, brides who are strapped for time or lack the confidence to make their dream wedding come true may favour a Wedding Planner. There can be no better investment than knowing that you have someone entirely on your side, ready to jump in to any situation in order to ensure your day goes to plan.
To find out more about Cranberry Blue Weddings, visit their entry profile for The 2013 Wedding Industry Awards, check out their website, follow them on Twitter or say hi on Facebook.