TWIA has the power to change people's businesses and change people's lives.
Here are just a small number of success stories from past Regional and National Winners: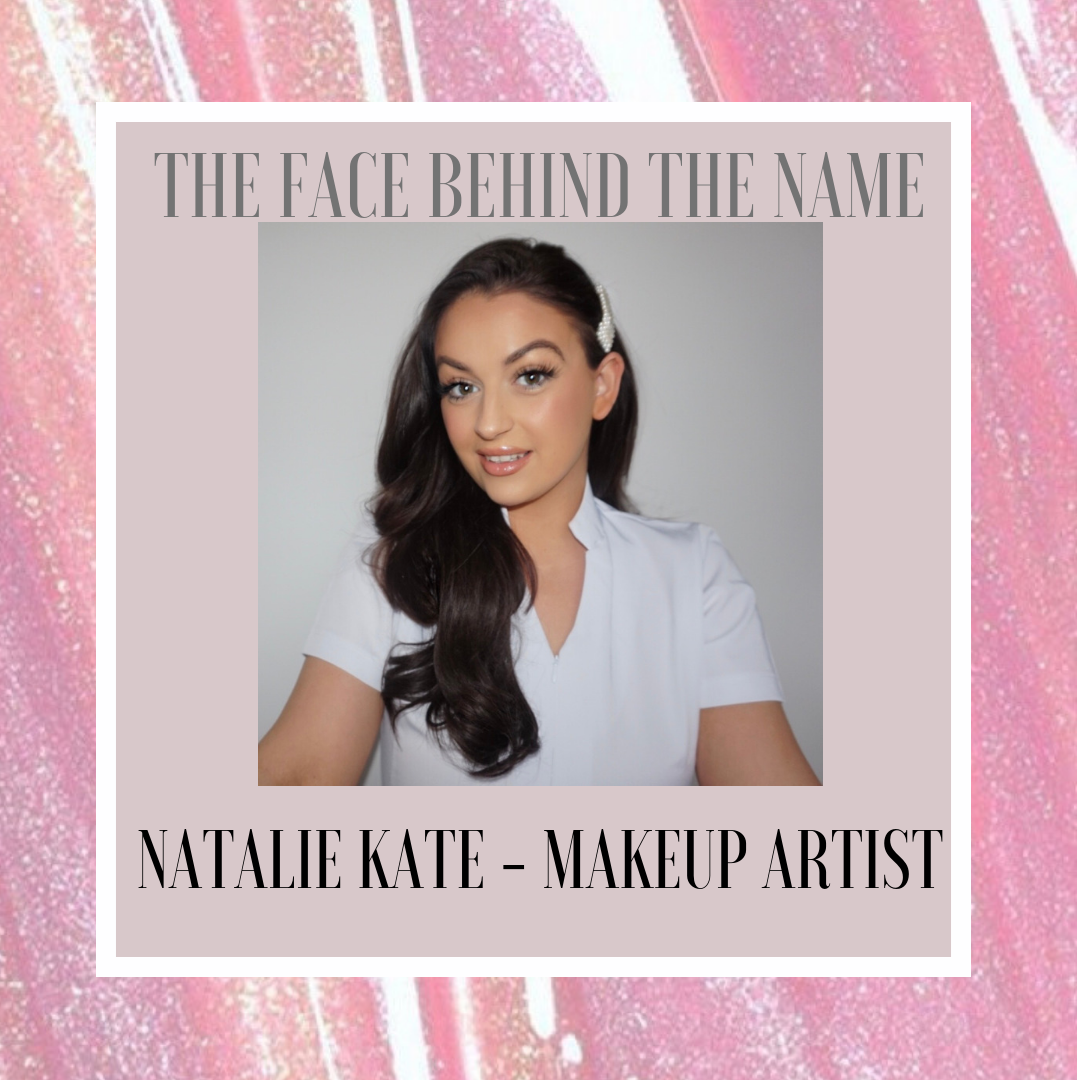 "I wanted to share my success story as your awards have helped both myself and my business in more ways than I could ever imagine.
The morning after the announcement that I had won Regional Winner in the category Wedding Makeup Artist of the Year 2019 for Yorkshire & North East my phone had gone into meltdown. Flooded with well wishes, congratulations and booking enquiries.
Anyone who had emailed for quotes over the months and weeks before the news, were that morning chasing me wanting to book in urgently, and new enquiries were wanting to book and pay deposits that very morning.. Can I add that this was bride's up and down the country.
Outside of my bookings and diary blowing up, the industry suppliers and venue's went crazy getting in touch. I was offered to take part in photoshoots and paid shoots for publications I could have only dreamt of before the awards. After winning Regional, I have featured in Vogue, and Wedding Ideas. Two incredible magazines I once used to pick up and only imagine how it felt to see your work inside there.
I have since put in plans to open my own premises, and expand my offering to brides with my services after how successful I have been. Your awards have changed my business and life for the better. Before, I was at a crossroads while being on maternity and juggling getting back into my business being a busy mum.
The win has solidified my reputation within the industry and made every early morning, late night, admin filled day-off, missed social gatherings and carrying around my heavy makeup kit all worth it. I've had bride's travel to me from London, International Brides book me, and amazing suppliers want to work alongside me. My work has been nominated for more and more awards, and including TWIA I will have now won 4 awards this year (Yours being the first), and nominated for a further 7. I now have 60 weddings alone this year, and 2020 is almost 80% full. 2021 is already booking fast, although I'm trying to fit my own wedding to my partner Nathan in there too!!
So a HUGE thankyou!!
I'll forever enter TWIA now. It's made me so proud. The whole process with your team was so professional and efficient. The awards and your team are honest, reliable, and trustworthy. As well as being friendly and down to earth!"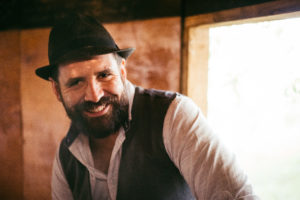 The first year I entered TWIA I won the regional category and was highly commended at the national event. The second year I won the regional and I was fortunate enough to win the national event too.
The benefits of entering have been numerous. Along with the prestige of having been recognised as a national winner in the event we have also seen the following:
Automated bookings
Brides are nervous about their wedding days. In a completely unregulated industry brides have to have total confidence in their suppliers. Since winning the national event I have seen a huge increase not just in the number of enquiries but the quality of those enquiries. Couples are quick to book. The TWIA badge is a mark of confidence where brides can know that suppliers have been judged to be the best in their fields by a thorough, peer reviewed system.
Networking
TWIA has opened up a wider network which is not just confined to the region I work in. When you win an award the entire UK wedding industry knows about it. This leads to opportunities to work collegiality with wedding professionals all across the UK as well as leading to corporate work on the back of the confidence fellow professionals have in you.
Prestige
By far one of the biggest benefits of having won a national award is now being regarded by fellow musicians as an expert in my field. This has led to a greater amount of enquiries from other musicians when they are unavailable. Often suppliers will recommend one another. When they do their reputation is at stake so the TWIA award brings confidence to those suppliers who offer the same service as you so they are happy to recommend you.
I would recommend any company to enter TWIA. Of all the awards that are out there this, in my opinion, is the most thorough and objective process (and I said that to my business partner (i.e. my wife) before I won ANY of the awards). Even if you don't win the prestige of having been selected as a finalist and the networking opportunities are worth it alone.
Photo credit: Shutter Go Click Photography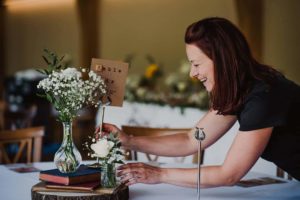 Winning Stylist of the Year gave me the confidence boost I needed to take the business to the next level.
Since winning I've opened my new studio, taken on another stylist so we can take on double the bookings and I've bought another van so I can expand the collection with some larger items. I've also learned a tonne of new skills and invested a lot of pennies into offering new services to our couples which have been really successful. I genuinely believe that I wouldn't have been brave enough to take the jump up to this level without having been through the awards process.
I won't hesitate to enter again this year with the hope of keeping my title for another year! It's been an incredible experience for both me personally and the business and I couldn't be happier with where it has taken me so far this year.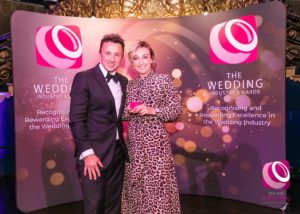 After years of not putting myself forward and telling myself 'there's no point in entering, i'll never even get shortlisted', last year was a real turning point for me. My amazing clients gave me the confidence to enter by constantly telling me how amazing I was at my job. Still reluctant to believe it I went for it and oh am I glad that I did!
Not only did I win bridal hairstylist of the year 2019 for my region (Yorkshire and the North East) I only went on to win a 'highly commended' award in the national finals. 2nd in the county.WHAT????
Gobsmacked, overjoyed, immensely proud does not even cover the feelings that came along with this accolade. I for once had stepped right out of my comfort zone to push myself forward and look what came out of it!?!
The support I have had from my clients, friends and family has been more than I could ever imagine. past brides, future brides all messaging me to congratulate me and new potential customers getting in touch because i'm now officially an award winner. My business is busier than ever, i work highly on recommendation and this just adds to the confirmation that any bride needs before they make a booking.
My confidence has soared. I remember being so nervous about doing a video and now i'm so much more pro active across social media, something I would never have done before.
What it has also given me and this is really key for me is new friends across the industry, who like me are freelance and don't have a team to pull from. Other people who also entered the TWIA and who all supported each other throughout the competition. We have been on courses together and speak frequently and this i LOVE. Everyone is so supportive of each other and i'm grateful for that.
I will enter this year's TWIA because not only did I thoroughly enjoy the whole experience but I will be forever thankful for the opportunities this has given me and my business.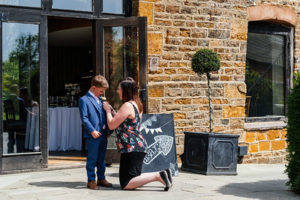 We won the National Award for the Wedding Team and are all really so proud of the achievement, it's really been an amazing time here at Dodmoor HQ since the win!
It really means so much to know that although we work in a stunning venue and offer lots of flexibility and help,  the couples who were married here in 2018 really believed it was the team and the service we provided that stood out on their wedding day.
Since winning the award, we proudly spread the word of our achievement across our social media channels and we really have seen a huge increase in the amount of dates sold so far, with more dates sold in the first quarter of this year than any other since we opened in 2006! We also feel this may at least partly be down to being so confident on our viewings knowing we really are one of the best teams out there!
As a team we have most definitely bonded over such an achievement and we feel that even more now than ever our team work shines through when working. We already knew we were pretty lucky to have a team who get on so well and truly call each other friends but it's amazing that our happy, little family can be recognised nationally for our service and team work!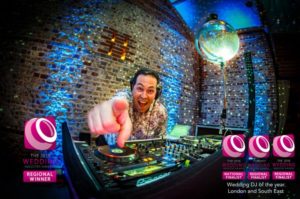 Winning the Regional Award twice, and getting highly commended on the national award has indeed been amazing for my business.  It brings plenty of recognition from venues and other wedding industry suppliers, which in turn brings more enquiries and that, of course, leads to more work.  The feedback from my clients, which is released at the end of the competition, is amazing, very humbling, and provides me with all the marketing material I need for the yer ahead.
Last year, I engaged a PR professional.  She sent out press releases to all the local media, and together we also targeted wedding venues which I have had on my radar for many years, but had no success in working at.  This has resulted in the local papers and Your Sussex Wedding magazine running news stories, Sussex Life running a 2 page feature about my business, and I am now proud to be on the approved suppliers list of 2 new venues, one of which is world class.  The news has also be seen by colleagues in the industry which is a great help!
TWIA has been a fab way to raise the game for all of us who take part.  It's something our clients love to contribute to, and very humbling to be recognised for the hard work we do.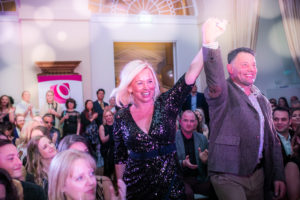 Winning the regionals for the TWIA has not only made us feel more confident in our services but has helped to add that stamp of approval that gives clients confidence in us!
The feedback we received based on the awards has shown us exactly what we are doing right and even where we can improve, all from our clients own perspective.
We've had such a heart warming response to sharing our win and we now feel so excited to keep pushing our business further.
Our TWIA Story  
Our clients Sophie and Joe nominated us for The Wedding Industry Awards. We were so happy just to be nominated by our wonderful super cool clients; their feedback and thoughts are so important to us as a company.
We had never entered an awards in the wedding industry but this time, because we had been nominated by our clients, we decided we just had to.
We always thought awards were for big companies and companies that could afford to enter lots of expensive industry awards, this isn't true for TWIA, the cost is very affordable and the awards are for everyone.
We were so unsure whether we should enter, how to do it, whether the judges would get us as we are often seen as a little different and do things very differently to others in our field. We have a different mindset and we don't fit the mould. But entering was so easy and at the last minute, although very nervous, we went for it!
We were so excited to be a finalist and to attend the awards evening, get dressed up & to see other suppliers we had worked with all dressed up and excited to be at the event was awesome. The best part of the awards evening was watching all of the suppliers proudly going up on stage and receiving their certificates or awards and everyone clapping and supporting everyone's hard work.
We were so so happy to win the regional Award and it meant such a lot to both of us, it really did make our year. To receive all of the wonderful feedback from our clients brought tears to our eyes. We have worked so hard over the years, like so many other companies, so to enter an award for the first time and actually win was amazing!
TWIA is the only industry awards that genuionely recognises the hard work that the business owners/ co-owners and teams put in.
We can easily say that since winning TWIA, 2019 has been our busiest year and 2020 is also nearly fully booked and we have had the good fortune to help other photography companies with work when we have been fully booked ourselves. Our business has gone from strength to strength. We have gained more confidence that being an individual brand and doing your own thing is ok and that you don't need to follow the masses to be successful; believe in yourself, your brand, your company ethos, be good to your clients (they deserve the best!) and don't try and be anything but yourself.
We are so proud of our little business and achieving this award through our clients and the rigorous TWIA process.
TWIA has helped us to realise that our company is an extremely client-focused and free-thinking, a free-spirited business and that being different is ok, doing things differently, innovating, breaking barriers, changing perceptions, that all these things are ok and also that kindness, equality and inclusivity are really important to us as a company.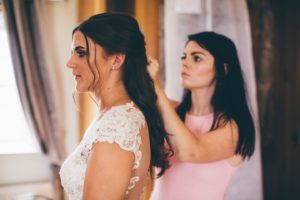 Since beginning my journey in the wedding industry 6 years ago I have followed The Wedding Industry Awards (TWIA) for a while and witnessed industry peers gain success from entering their businesses.  I must admit at the time of entering myself I said to myself am I mad, mainly because of a lack of confidence and feeling a little bit daunted but the passion for what I do day in day out surpassed the nerves and I told myself just go for it!
To say I was overwhelmed when I won the regional award is an understatement; I was like a cheshire cat for weeks! RocknRollerHair didn't exist 6 years ago. Starting a business from scratch and building up the brand myself to then winning this regional award meant the absolute world to me and the difference it will make to the future of my brand. It was also a turning point that evening as I was at the start of being completely self employed so a big year for me to develop the business.
Since winning the award I have more than doubled my social media following, increased my bookings for 2019 & 2020 as well as enquiries coming in for 2021.  My bookings have extended UK wide and not just the East Midlands.  I have been asked to be in more photoshoots, styled hair for new editorial work with models, and spent more time networking with new suppliers across the region.  Through all of this I've made so many new friends, which above all else means so much when self employment can feel like a lonely world! My confidence has grown tenfold in my abilities and its enabled me to start up my own training sessions to begin my journey of teaching others wanting to start out in the industry.
I have no hesitation in entering TWIA again.  I think it a fantastic event to network with others in the industry, share stories, build your confidence, make new friends and of course have a good ole knees up!! I'd like to personally thank TWIA for having this fantastic platform and I look forward to the next event night!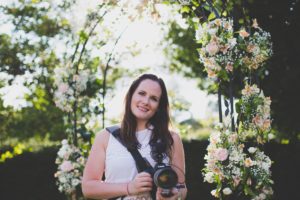 TWIA helped me grow my business from the moment I entered – the comprehensive process gave me the head space to assess all aspects of my business and think about what I could be doing to improve my product and service.
I also knew that by putting myself up for a prestigious award, voted for by my clients and clients alone, would help me strive to be the absolute best I could be – because I wanted that positive feedback!
To actually win the National Award for Best Newcomer was such an incredible feeling – enquiries shot up and the response from fellow suppliers gave me such a boost.
I feel part of a great community and can look to the future with real confidence in what I do. Thank you TWIA!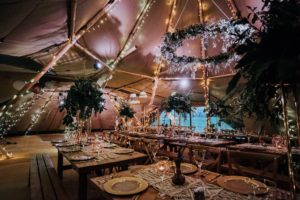 What has TWIA meant to us
'Those moments in life that take you out of your comfort zone are the ones that make you feel truly alive!'
That's why we began Serentipi and that's what I remember thinking as I nervously clicked the 'send' button for our application into the TWIA awards 2018. Boy, am I glad I did!!
Above all, our passion for what we do shines through and being such an integral part of someone's wedding is something that inspires us every day. Receiving heartfelt cards and pressies reflecting all our hard work made the decision easy and we thought…'let's go for it!'
It was such an unexpected honour to be awarded regional winner and we've been totally overwhelmed with the ongoing support we've received ever since. Not only that, the whole TWIA experience has been amazing for us and our business, so I'd like to talk to you about what TWIA has meant to us.
Firstly, from start to finish, being involved in TWIA has been incredible. The fact that our real couples took the time out from their busy lives to vote for us was truly heart-warming. Reading our client feedback over a cuppa was like being at the awards all over again as we excitedly scrolled through the forms and scores. Our ethos of 'above & beyond' kept cropping up along with recognition and appreciation for the fact that we really do go that extra mile! When we hear kind words of praise and gratitude, it makes everything we do worthwhile and inspires us to grow and develop even further into the future.
Obviously, it was a real career highlight to receive the award but what makes it even better is the fact that TWIA are so highly regarded and recognised in the Industry as a whole. When we did our research, it was only TWIA that we wanted to go for. The fact that they are completely independent, use experienced judges, are rigorous, fair and base their decision on the people who matter the most (real couples), made it a 'no-brainer' for us. Our wedding couples, supplier friends and peers have all congratulated us and we've even been approached by new venues asking to work with us to offer tipi weddings as a direct result of them hearing about our award! We've always had a strong relationship with everyone involved with Serentipi but TWIA has helped to grow and develop this to another level. It was also lovely to see a number of our Industry creative friends win themselves and celebrating together at the Nationals was incredible (and slightly messy!!).
The whole process also helped enormously with the dreaded 'admin' which seems to be never-ending in this Industry! TWIA gave me the motivation to be more pro-active with asking for testimonials & reviews, sprucing up my website and keeping our social media pages fresh and intriguing. It's definitely made me think about our business on a much deeper level.
Our profile, bookings and client confidence have all been massively elevated by TWIA but it's been the boost to our feelings of self-worth and pride in what we do that have impacted us the most as a company.
At the end of the day, it's not often you get a 'pat on the back' when you're running your own business and TWIA has definitely been a much-needed reassuring friend to tell us that we're doing a cracking job!!
My parting advice…
'There's nothing worse than feeling regret for something you were too afraid to do.
Try. Otherwise you'll never know…'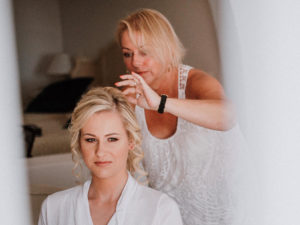 TWIA has helped me grow my business
Without a doubt, winning the 2019 National Bridal Stylist Award has had more impact on my business than anything else in the last thirty years I have worked as a bridal hair specialist.  I am still,  6 months later, totally overwhelmed with just how much this has elevated my business to another level.  TWIA just launched my business into the spotlight and I've massively expanded into different areas since winning… and there is much more to come!
It's given me the most amazing shot of self confidence and excitement for the future…. Confidence to turn age constraints and serious levels of self criticism into a positive platform for sharing my experience.  Since winning, my wedding enquiries have tripled and I've had a huge increase in demand for my bridal hair training courses which is an area I'm now really enjoying.  I'm so grateful for this opportunity that's allowed me to showcase my work, and as a result, work with other stylists wanting me to teach them how I do what I do. How amazing is that?!
TWIA has helped me get more bookings
Literally, less than an hour after I won my category at the national finals, my inbox went absolutely crazy. My phone didn't stop ringing and I had to get admin help in the next day to deal with all the enquiries and bookings!  Winning was such an enormous surprise… I was stunned, shocked, and not prepared at all – and I really had no idea how much of an effect it would have on my business.  I do know from my own marketing that brides most definitely google 'award winning' when searching for their suppliers and I have had many, many weddings booked from being featured on the TWIA website.
TWIA has helped me feel more self-confident
Absolutely 100%.  It's often assumed that those of us who have been in the industry for some time are brimming with self confidence, but this is often is a misconception.  Personally, although experience definitely comes with age – age can also be a confidence killer.  The wedding industry is enormous and very competitive, so winning has given me the confidence to keep going, keep trying my best, keep learning, and has proved to me that it's definitely not time to think about slowing down just yet!
So many of my peers and customers have supported me throughout TWIA
My brides who nominated and voted for me were just so thrilled, I just couldn't believe the amount of cards, flowers and well wishes I received. This is a demanding industry and we know we have to go the extra mile to make sure our brides are happy with our service and confident in our skills, but to see their comments and reviews is just incredible… and very emotional. And of course new brides love to read amazing reviews so it really has been a win-win situation.   I also feel so humbled to have had such outstanding support and well wishes from my peers. Even after the regional awards everyone was congratulating each other and arranging to meet at the finals. Meeting up with colleagues and other suppliers, forming new networks and making so many new industry friends from all over the UK has been an added bonus I never expected!
TWIA has given me unforgettable moments
I was thrilled enough to win the South West regional awards for three years, so to win the Nationals really was incredible, but… the awards night at the Café de Paris in London was without doubt, the best night of my whole career.  Even now, I can still hear my name being called out and relive that unforgettable moment all the time! I am so proud because my talent and skills were not only judged by my brides, but also by an esteemed panel of industry experts which I feel, adds even more credibility to winning and for me,  it was the ultimate accolade .  With so many awards now based on purely a 'click to vote' numbers system,  TWIA was the only one to enter as far as I'm concerned.  They have definitely nailed the format and these awards and are organised so professionally… I would encourage everyone in the wedding industry to enter!