TWIA North East Regional Social Announced!
For the keen eyed amongst you, you'll notice that we started out with 4 Regional Socials, knowing that time was tight and we might not be able to make it to every individual region. Furthermore, a large percentage of you may have noticed that the top half of the country had been allocated one date. We're happy to tell you that we've now managed to secure another date at the start of October in order to make sure we get north of Birmingham on more than one occasion.
Thanks to the recommendation of TWIA judge Annabel Beeforth from Love My Dress, we can now reveal that we will indeed be holding a North East Social and it will take place at: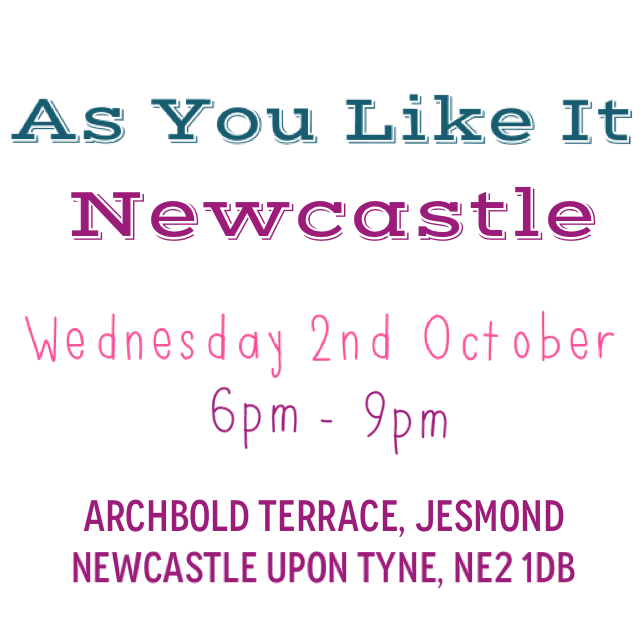 As You Like It in Jesmond looks like the kind of venue that wedding professionals get a little bit giddy about: excellently named spaces, three floors of sprawling space, plush furniture and decor to make your Instagram feed squeal with delight. We really think it's going to be the perfect place to meet other brilliant wedding suppliers, to chat about everything from social media strategies to the boredom of filing accounts, and to start making new friends within the wedding industry. If you've got time, you might want to get an early tea or a late dinner around the North East Social so that you can really savour the atmosphere at As You Like It.
To re-emphasise: you DON'T have to have entered, won or even heard of TWIA to attend, you DO have to be part of the wedding industry, you CAN bring colleagues, partners, friends or anyone else who you think might benefit from the evening and you MIGHT want to bring some business cards with you.
You can find more venue information and directions on the As You Like It website, but make sure you like them on Facebook and follow them on Twitter as well.
As ever, if you'd like to contribute your services on the evening, you can drop us a line by emailing support@the-wedding-industry-awards.co.uk detailing who you are, what you do and how you can help us create a memorable night for the North East TWIA Regional Social.