Pam Wrigley, Best Wedding Hair Stylist 2013
|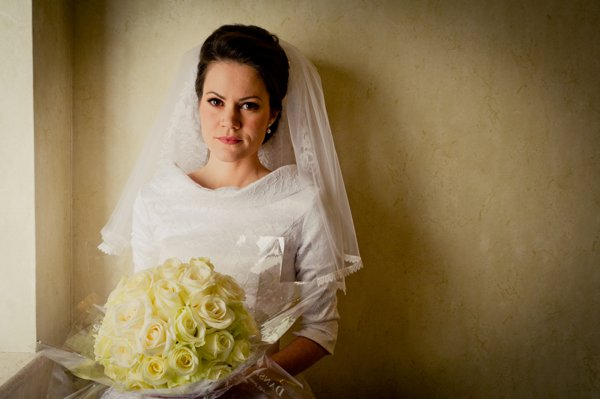 "I love working with brides on their big day," says Pam Wrigley, Best Wedding Hair Stylist at The Wedding Industry Awards 2013. "I get to work in beautiful venues with happy people who are drinking Champagne and putting on beautiful dresses. What could be better?!"
Having begun her career working in film, fashion, TV and advertising, Pam realised that her expertise in both hairstyling and make up artistry were best suited to the world of weddings when she made over her first bride almost 20 years ago. The days of working at London Fashion Week are now behind her as she concentrates all her efforts on making brides look and feel like the best possible versions of themselves.
In addition to creating wedding day magic for her brides, Pam is also incredibly busy training other hair and make up artists through the educational branch of her business, Create Beautiful Hair. It was due to her existing teaching commitments that Pam was unable to attend the national awards ceremony at The Bloomsbury Ballroom in January and instead learned of her big win remotely.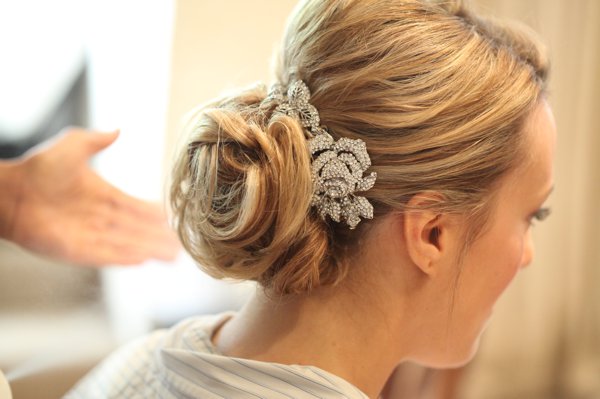 "I was teaching in the Channel Islands on the night of the ceremony so couldn't attend," Pam explained. "But I checked The Wedding Industry Awards website for the results and simply couldn't believe my eyes! I was totally flabbergasted, I simply couldn't believe it."
"I was in a hotel room on my own in a place I didn't know, so after I'd finished bouncing off the walls I rang my partner and woke him up to tell him the good news. I was absolutely bursting – I just had to tell someone!"
When looking at the national shortlist for the Best Wedding Hair Stylist category, the judges were looking for someone who demonstrated not only the highest level of technical skill, but also the ability to put their brides at ease on the morning of their wedding, which is a notoriously anxious time. The voter feedback that Pam received continually espoused her professional and calm demeanour in addition to making them look fabulous.
"I love spending time with my brides chatting and getting to know them," Pam said when we asked her what the best part of her job is. "Helping someone discover a completely new beautiful side to themselves that they didn't even know existed is an added bonus."
Pam cites her ethos of simply doing the very best she can for each and every one of her brides as one of the key reasons for her success within TWIA, alongside being true to herself and the personality invested in her business.
"Winning the Best Wedding Hair Stylist award is really important to me," Pam explained. "I'm really delighted that my brides have been happy with my work and that all my efforts to make sure that they look and feel their best on their wedding day have been really appreciated and recognised."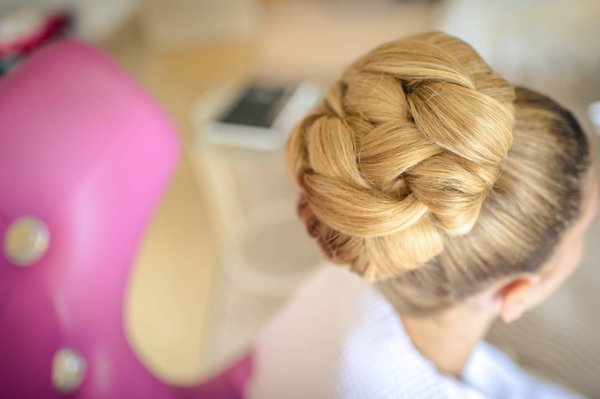 As a result of having an award under her belt, Pam has found her diary filling faster than ever and that her clients have been instilled with a sense of confidence now that she has been nationally recognised. In addition to that, Pam has been busy writing blog features for Confetti and Ruby + Diva.
"Winning this award has taken my business to the next level," Pam said. "I'm taking wedding bookings into 2014 and I'm also building the training arm of my business, which we are taking nationwide this year. I'm really excited as I've discovered how much I really enjoy teaching the art of creating beautiful wedding day hair styles."
As if that wasn't enough of an endorsement of her business, Pam also has the encouragement of her existing clients to fall back on, who have been bolstered by the feedback and advice given by her past brides.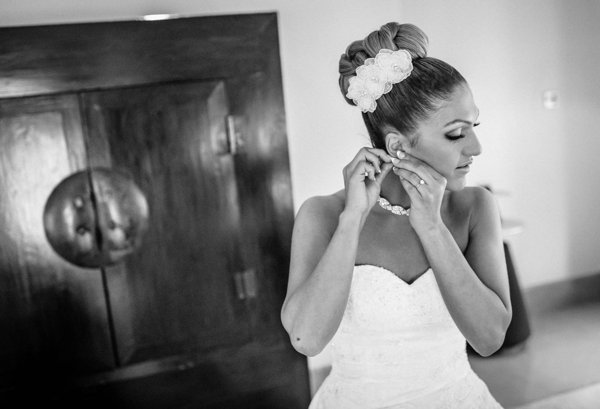 "My clients are really happy about the award," Pam said. "Working with an award-winning supplier helps to reassure them that they are going to get a great service and brilliant end result on their big day."
You can find out more about Pam Wrigley Wedding Hair and Makeup"