Jaunty Twig at The Wedding Industry Awards Ceremony
|
"What's a Jaunty Twig?" were perhaps the most often heard words at The Bloomsbury Ballroom on 15th January. Those who had been deaf to social media and blind to the signs around the venue quickly learnt that Jaunty Twig was, in fact, the means of getting their faces on to the giant screens on stage at The Wedding Industry Awards 2014.
As soon as we heard about this new photo sharing app, we thought it might be pretty fun to have it at TWIA 2014 to crowdsource images. Luckily for us, wedding suppliers aren't shy when it comes to getting involved and so we were treated to the whole journey of our guests, from their preparations beforehand to their celebrations afterwards.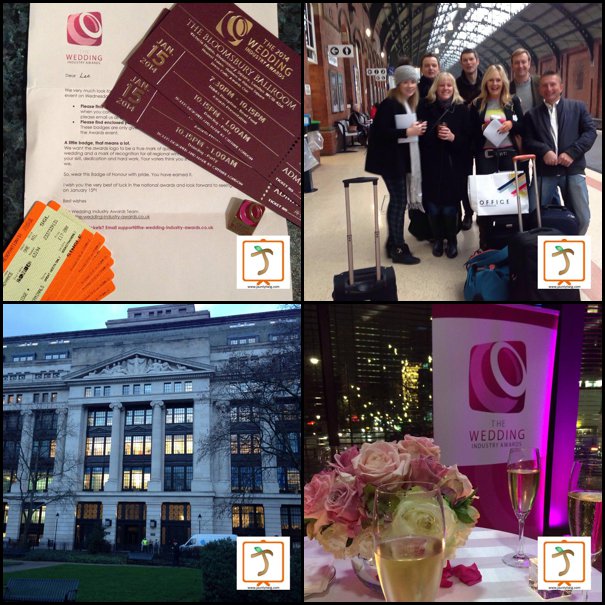 The carousel of images being uploaded live throughout the evening became, as you might imagine, more euphoric and chaotic and jubilant. You might wonder why that's a good thing, but we think it makes for a more honest account of the evening. We love the official photos but these grainy selfies and blurry moments captured from our guests on the ground collectively tell the story of the night from everyone's perspective.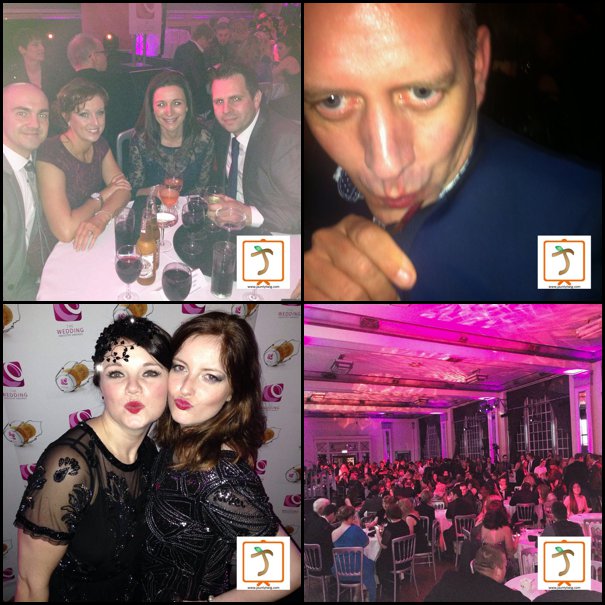 Like the sound of it? Fancy recommending it to your clients or commissioning it for your wedding or event? Here's a bit more:
"Jaunty Twig offers the service of allowing you and your guests to take and share photos during your wedding or event and see them displayed live on your mobile phones and on a slideshow at your venue, keeping them safe in one location for you to easily access post event. Guests can also sign an electronic Guestbook and record a 10 second Video message."
There's actually an official launch event for Jaunty Twig this week, so head over to Facebook for more details of how you can get involved.
For more images of Jaunty Twig at The Wedding Industry Awards, head over to this gallery and make sure you have a good old laugh and get tagging!