Guides for Brides – The Wedding Industry Awards Supporter
|

Guides for Brides is a one-stop shop for brides-to-be. It's a wedding directory but it's much more than that. It offers information, ideas and advice to couples planning their wedding, extending far beyond a simple search and click website.
With everything from a free wedding planning app available for download to smartphone or tablet to a blog filled with extensive inspiration on every aspect of wedding planning, Guides for Brides is a whole corner of the internet dedicated to helping create the perfect wedding.
In addition to having a vast directory of wedding suppliers on tap, Guides for Brides also has vast listings of regional and national wedding fairs, so that brides and grooms won't ever miss an opportunity to get out and meet wedding businesses in real life.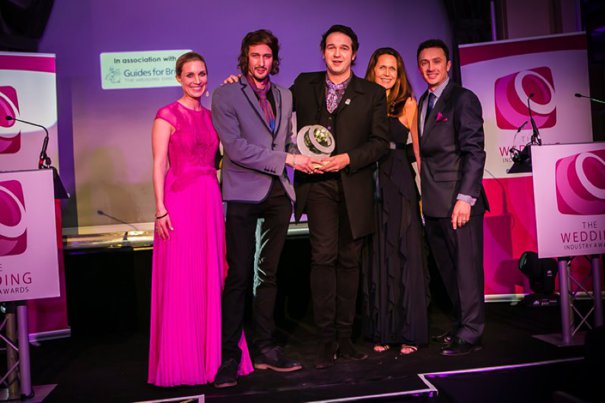 Guides for Brides have supported TWIA since its inception in 2012. It's a no-brainer of a partnership in terms of offering engaged couples as big a resource as possible. Guides for Brides are responsible for judging the Best Wedding Industry Website category (which all entrants are automatically entered into alongside their main category) and involved in the Best Newcomer category. Winners of both these awards receive a prize of £500 worth of advertising on the Guides for Brides website.
Wedding suppliers will find a wealth of support and enthusiasm for the Guides for Brides team who are dedicated to ensuring that if you choose to advertise your business with them, they'll do everything they can to connect you with the type of clients you want to work with.
If you'd like to discover more about the Guides for Brides world, you can head to their website, chat to them on Facebook or follow them on Twitter.