Guest Post: Professional Strangers – Strolling Acts At Weddings
|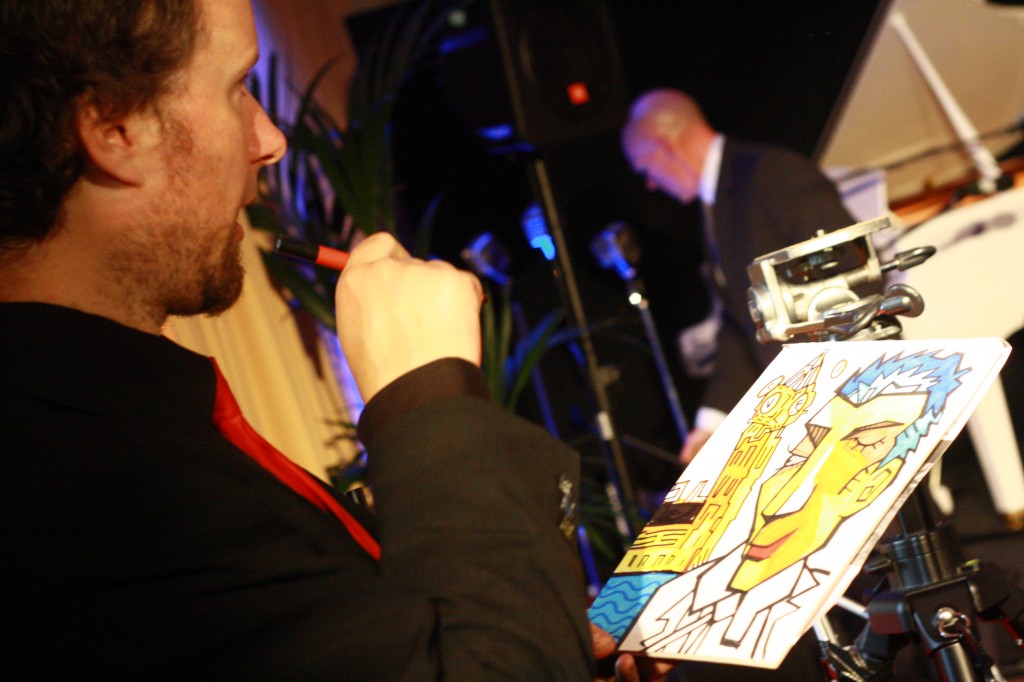 If you stop and think about it, it's strange to ask someone you don't really know to be a part of one of the biggest days of your life. Whether that's a musician, a magician or anyone who's paid to be there rather than invited. So we encourage people not to stop and think about it, providing – as we do – the most noticeable 'strangers' at wedding receptions and ceremonies; the entertainers.
But if we were to allow ourselves to stop and think about it, there are plenty of people at weddings who feel like strangers themselves; friends of friends, work colleagues, second cousins… and that's just on one side. There are clans, broods, cliques within cliques all gathered in one place by their association with one or two members of the happy couple.
It might sound a little unromantic, but for the guests there's quite a bit of waiting around at weddings – and when you bring together people from all corners of the country (or world in some cases) it can make for plenty of small talk and maybe a few awkward pauses. It's times like these when a wedding needs a talking point and as 'sleek and elegant' as a string quartet is, it's hardly an ice breaker. It's in these situations that strolling acts really thrive at a wedding. Magicians, caricaturists, graphologists, silhouette cutters and other such strolling oddities – when used to full effect – are a clever way of bringing disparate groups of guests together and providing an excuse for them to start talking to each other.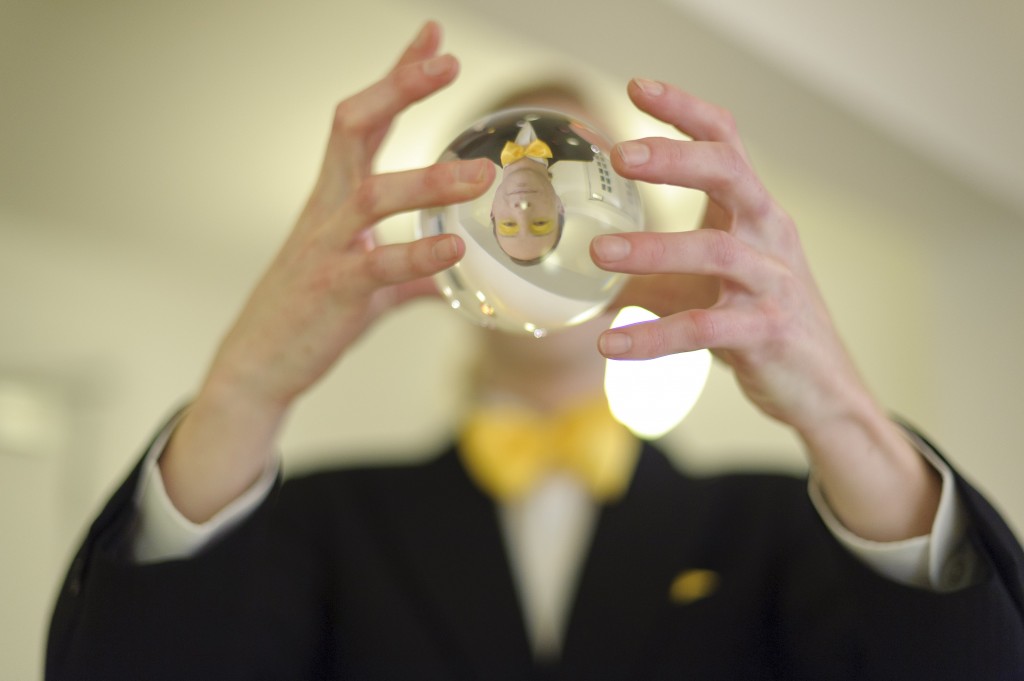 Sure, that sounds kind of cheesy right now – but wait till you're at your cousin's wedding, surrounded by people you don't really know and you're dying for an opening gambit other than "So, how do you know *BLANK*?" Then you'll be pretty glad of that balloon modeller.
When we're searching for a truly great strolling act at a wedding, we're looking for talent first and foremost, but we're also after someone who understands how to be a 'professional stranger', someone who facilitates conversations between guests, teasing out information about those around them; that could be a caricaturist asking a guest what hobby they'd like to be depicted in the midst of, a mind reader guessing a bridesmaid's favourite film or a graphologist outing someone as a dog person from the loops in their 'j's. The performers who understand how best to do this tend to be busiest come wedding season.
Today's guest post on strolling acts at weddings comes to you from Adam Sternberg, director of premier wedding entertainment suppliers Sternberg Clarke and new judge on The Wedding Industry Awards judging panel.