Category News: Best Wedding Event Team
|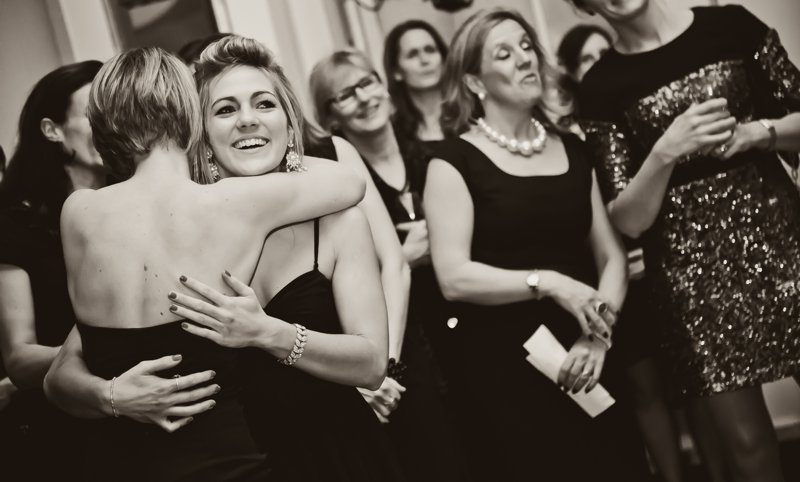 For the past two years, the Best Wedding Co-ordinator has been a hugely popular category in The Wedding Industry Awards. We've seen the sterling work of wedding venue co-ordinators up and down the country with truly excellent regional and national winners. If you've been to TWIA website recently, you'll see that this category has been updated and expanded to the Best Wedding Event Team category for 2014.
We're always reviewing the awards categories and it became increasingly apparent that by limiting the Best Wedding Co-ordinator to only venues, we were missing out on a whole swathe of talented and dedicated professionals who carried out similar roles for external companies, such as catering and marquee companies. We know that many venues rely on their recommended catering companies to provide co-ordination support for their clients and we wanted to recognise this accordingly.
Last year we broadened the category in light of this, so that external companies could nominate their co-ordinators and it was great to see so many companies putting forward their event managers for this award. Weddings don't only take place at venues, we know that, so we were pleased to see a whole spectrum of dedicated wedding co-ordinators from across the sector.
For 2014, we have updated this category and the award will now be presented to the Best Wedding Event Team. In addition to widening the types of businesses that are now eligible to enter this category, TWIA also hopes to acknowledge that in many cases the smooth running of an event doesn't necessarily rest on the shoulders of one single individual. Team work is dream work as they say, so we want to hear all about the collection of talented individuals who came together to create the perfect wedding experience for their clients.
Furthermore, the Best Wedding Event Team category now allows a venue or catering company to put forward all of their event managers in one go, rather than entering individual co-ordinators one by one in the awards. We know that many companies often run multiple events simultaneously with several teams out in the field, so hopefully this will be more reflective of the business as a whole, rather than singular disparate parts.
If you know of an amazing bunch of people who you think should be crowned Best Wedding Event Team, you can nominate them right now. Alternatively, if you're reading this and thinking, "That sounds like me and my colleagues" then we would love to see your entry landing on our hypothetical desk. Regardless of whether you're a team that are pulled together on the day of the wedding or one that has worked closely with the client from day one, we're looking for the very best event teams who have gone above and beyond the call of duty to exceed their customers' expectations.
If that sounds familiar, make sure you enter The Wedding Industry Awards 2014 to let everyone know that you're the Best Wedding Event Team out there!