Under the Judging Spotlight: Wedding Blogs are the New Black
When we started thinking about who to approach for The Wedding Industry Awards judging panel, it was very clear that in addition to getting leading experts in fields relating to the awards categories, we also needed to have the voice of the everyman; someone who saw a huge amount of weddings on a regular basis, was in contact with a variety of suppliers across the board and also had a finger on the pulse of what brides and grooms wanted.
In short, we needed to get to know some of the UK's leading wedding bloggers.
There's absolutely no doubt that wedding blogs have enjoyed an astronomical rise in popularity and authority over the last five years. They have rocketed into the consciousness of brides, having previously been simply a niche resource in the US that only a few had heard of. These days, they're a daily refuge for brides (generally) seeking up-to-date news, reviews and inspiration, as well as a community of likeminded people.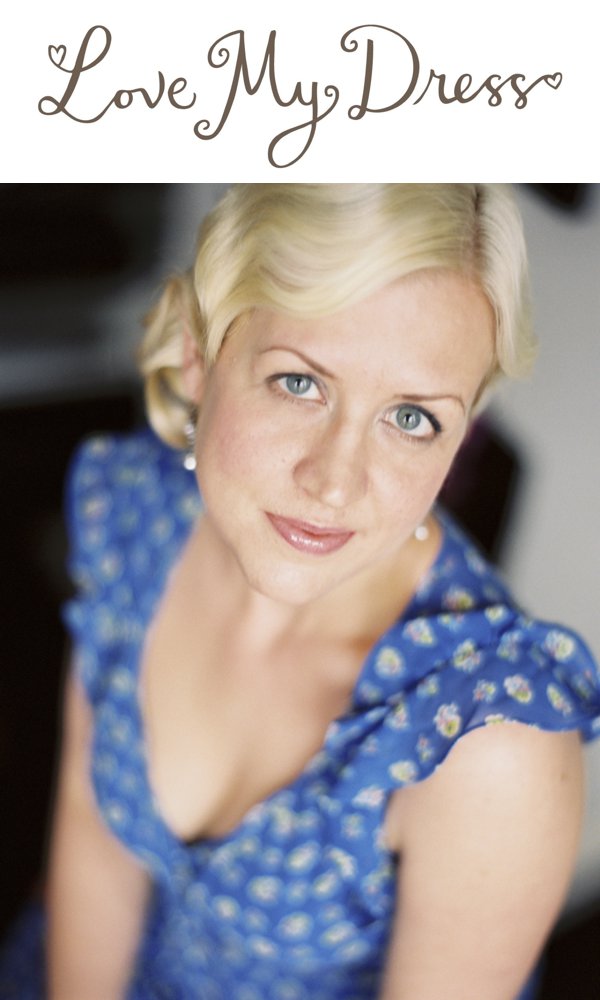 We're hugely lucky to have not just one but two wedding bloggers on our judging panel. Annabel Beeforth established Love My Dress in 2009 after sharing her own wedding experiences on a bridal forum and has since gone on to host industry events and pen her first book, Style Me Vintage: Weddings.
Julia Braime turned her back on a career in law to start the northern revolution with Brides Up North, a blog dedicated to the cream of the wedding industry in the north of England that also hosts regional tweet-ups and wedding events as interactive resources for both brides and wedding suppliers.
So, what exactly does all this blogging business involve anyway?
"There's a lot of screen time!" Julia told us when we asked what a day in the life entails. "The top UK wedding bloggers have all furthered their brands with add-on products or services, so it's not just a 'two features a day and spend the rest of the time sunning yourself' type of a job."
Annabel agreed that there's much more to blogging than most people think, including a daily deluge on her inbox. "Most mornings, I'm checking through emails and posting links to our social media channels; the afternoons are largely spent preparing and researching blog content, liaising with my team mate Franky and also seeing to other aspects of my business such as PR for my book, for example, or more recently my re-branding project."
When they're not in the office, both Annabel and Julia are busy raising the profile of their brands at industry networking opportunities such as bridalwear fashion shows, supplier events and wedding fairs. It's important for bloggers to collaborate with the wedding suppliers who advertise with and are featured on their websites.
"A blog can't be a successful blog if you're just sat behind you're computer screen all day long," Annabel explained. "I consider meeting suppliers and networking an absolutely critical part of my job and put a lot of my early success down to making an effort to get out and about and actually see people."
Indeed, Julia has met brides who have sourced their wedding suppliers entirely via Brides Up North, knowing that a supplier recommended by a trusted independent wedding blog has a greater personal endorsement than those featured on larger, impersonal wedding websites, magazines or directories.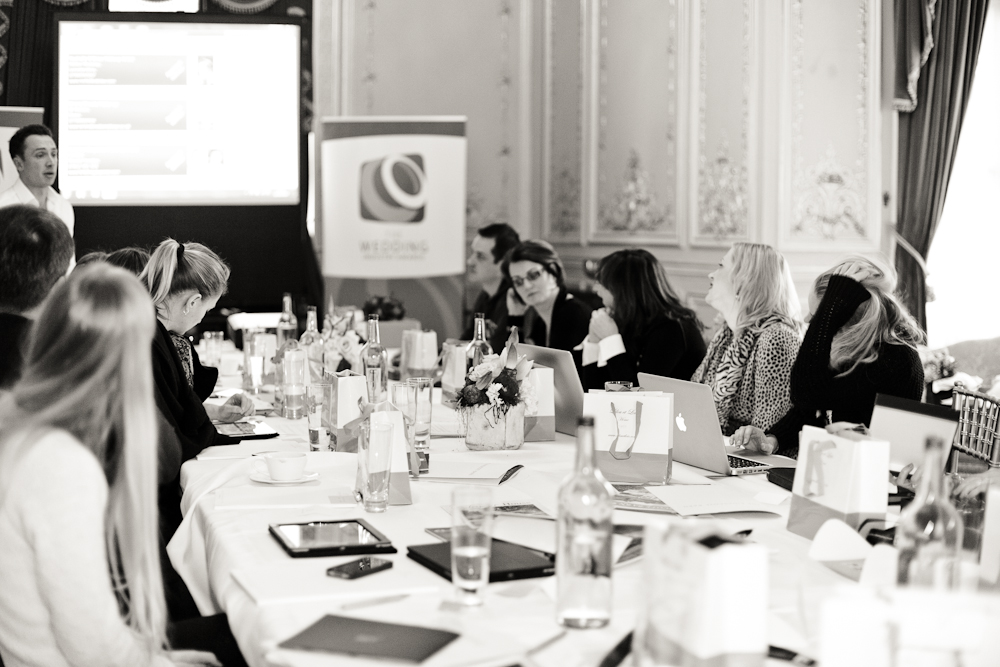 For wedding suppliers, Julia knows that the format of a wedding blog encourages repeated daily visits by potential customers. "Association with a wedding blog is a great tool to raise awareness of your business, both within the industry and to potential clients."
As if the power of exposure on a leading wedding blog weren't influential enough, wedding bloggers have also been the ones to lead the way in using social media as a network of referrals.
"We link as often as we can to suppliers," Annabel said. "We also try to use social media in a smart way, tweeting the suppliers we feature or linking to businesses in screen shots that we share on other social media channels like Instagram and Pinterest. All of this sends traffic to the suppliers, which is of course potential business; I'll often receive feedback from readers telling me they felt they really trusted Love My Dress."
Part of the reason why wedding blogs have become such a voice of authority is because of the affiliation the readers have with the brand. Whether they're looking for real weddings, supplier interviews or discussion posts, blog readers know that they will get fresh, engaging content that offers them a warm and inviting personal touch. Best of all, wedding blogs are free to use and can be accessed on any handheld device, so they're easy to follow and dip in and out of for time-strapped readers.
"I think one of the key values of a wedding blog is that they have their own independent voice," Annabel explained. "Sure, many blogs rely on advertising in order to develop and ensure they're providing the very best content and resources they can – but their content is delivered via a voice that readers trust, it's a much more personal and real connection with a reader."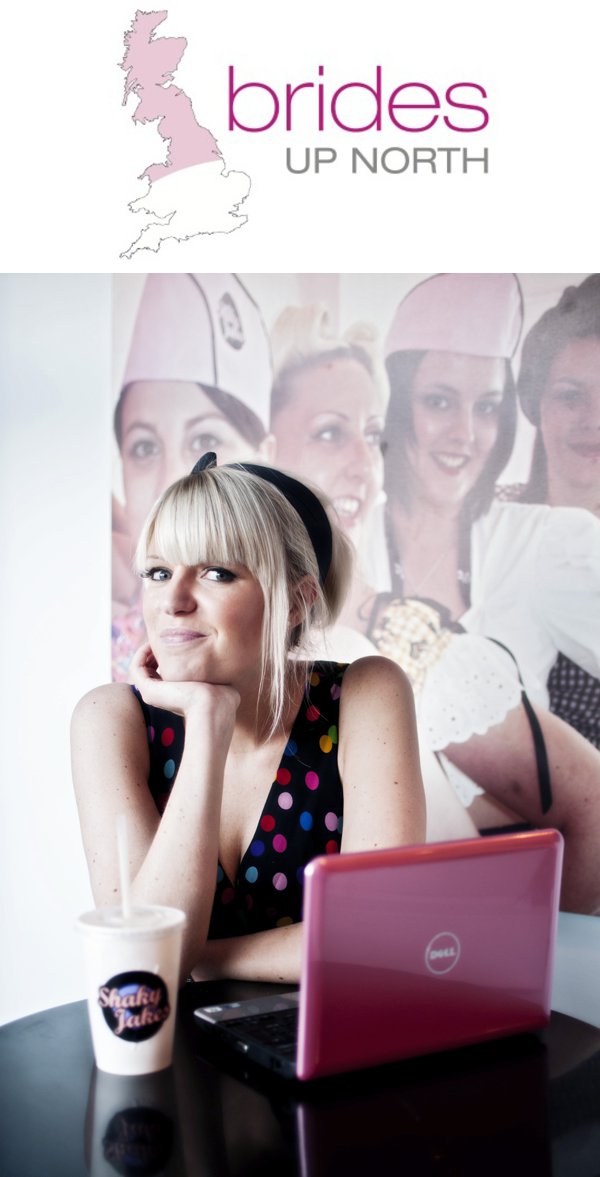 But the value of wedding blogs doesn't just lie in the pre-wedding planning stages of course, as Julia explained. "It's also fun for a couple to share their wedding after the event on a wedding blog, then post the link to their social media pages for their friends and family to enjoy. "
Wedding blogs aren't just getting validation from the readers' comments and submissions, though. Wedding bloggers now often have their own category in various blogging and industry awards platforms and Wedding Magazine's recent launch of the first ever awards dedicated to wedding blogs consolidated the place that these 21st century resources have in contemporary wedding planning.
"I guess there are many more smaller blogs now than ever before and many of them are seeking recognition for their work," Annabel said. "When I first started blogging, the notion of a professional wedding blogger wasn't really even on the radar, so there's a brand new career path for entrepreneurs."
Now that more brides than ever use wedding blogs to seek inspiration when planning their wedding day, it seems that industry suppliers are beginning to appreciate the value and reach of wedding blogs. As a result, Annabel has noticed that even print media like traditional wedding magazines have looked to partner with bloggers, in recognition of their role and increasing influence across the bridal community.
"I'm partner blogger for an amazing event called Brides The Show being organised by Brides Magazine in October," Annabel said. "There was a time that I would never have imagined it possible that a Condé Nast publication would have asked me to work with them in promoting a major luxury event.  I think when hugely successful publications like this seek to partner with blogs like Love My Dress, then that says a huge amount about the power of wedding blogs in general."
And thanks to the genuine business enquiries and web traffic that blogs are sending to independent wedding businesses, Julia has seen wedding blogs create a community of their own within the wedding industry, both on and offline.
"The rise of social media and related networking events like our very successful Brides Up North Tweet Ups and parties have meant that there's now a freer exchange of ideas, information, contacts and referrals within the industry," Julia told us. "For example, the owners of competing bridal boutiques might now collaborate and cross refer, rather than pretending that the other doesn't exist!"
On a similar note, one of the reasons that Julia accepted a seat on TWIA judging panel was down to her close affiliation with the wedding suppliers that she has been so keen to support and promote.
"I love to discover new and exciting wedding businesses that are dedicated to excellence in their field," she explained. "And I think it's important to give something back to an industry that has been so supportive of my blog, brand and ethos."
For Annabel, the lure of TWIA came from the focus on customer satisfaction and a fair, independent voting and judging system. "I could see that a small one-man-band business has just as much of a chance of winning an award if they were competing against a long-established bigger corporate style business, for example."
As independent businesses themselves who rely on the support of small wedding suppliers that they can in turn endorse, it seems only right that we should have representatives from the blogosphere on TWIA panel. Their influence and popularity is undeniable, but their breadth of knowledge and commitment to the wedding industry is invaluable to the judging process.
"If there's one thing I've learnt from being a TWIA judge, it's that this country has a brilliant and wonderful wedding industry full of creative people who are incredibly passionate about what they do and about providing the best service they can to their clients," Annabel said. "That some of the best of these industry suppliers are sitting on the panel alongside me is I think an excellent way of raising the profile of the wedding industry we have here in the UK."
You can connect with Annabel & Julia in a number of ways, but here are just a few to get you started:
Love My Dress                           Brides Up North
Image credits – Annabel Beeforth by Polly Alexandre;  Julia Braime by Blue Lights Photography; TWIA judging day by Eddie Judd.