How To Find A Wedding Venue
|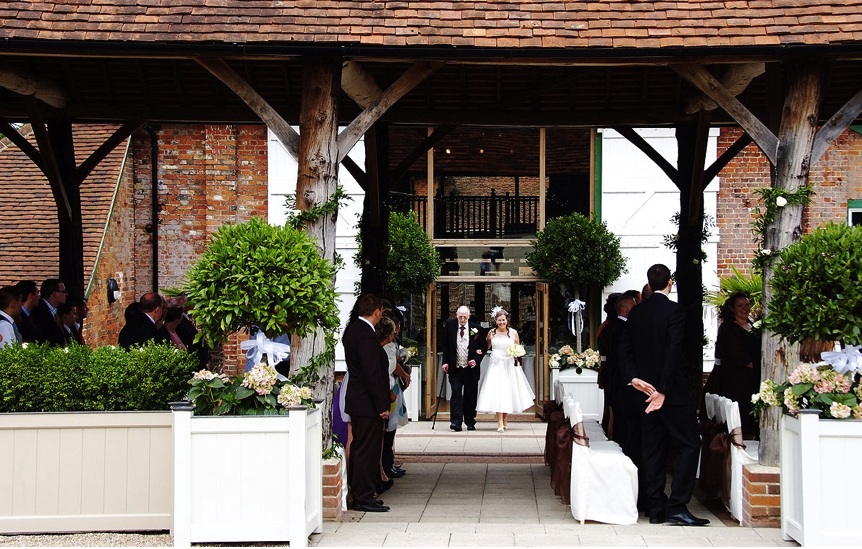 Gaynes Park, National Winner 2012
One of the first things that newly engaged couples ought to have at the top of their to-do lists is sourcing their wedding venue. It sounds fairly easy but in practice it can be a little overwhelming, so today we take a look at how to find a wedding venue, with some well-tried and tested tips along the way.
What kind of wedding do you want?
If you'd prefer to have something a bit quirky and cool to mark the start of your marriage, there's very little point in looking at traditional wedding venues such as hotels and country houses. They're popular because they have been designed to host weddings, have set packages based on most couples' requirements and tend to be well rehearsed at holding weddings.
They're not, however, your only options. You might be surprised to hear about a lot of places that are licensed to hold civil ceremonies, or at the very least host your wedding reception. Pubs, restaurants, theatres, aquariums, museums, boats and many more places are now providing brilliant backdrops for nuptials and can sometimes be a bit more flexible.
If you're a lover of the great outdoors, there are some amazing tipi and tent companies that put a whole new spin to the preconceived ideas of marquees in fields. Why not let your wedding have some festival flair to it?
Where do you want to get married?
Just because custom dictates that weddings take place in the bride's hometown, it doesn't mean you have to adhere to it. If you'd prefer to get married closer to where the two of you live, or your favourite holiday spot, or even the place where you got engaged that is meaningful to you both, then feel free to. Once you've nailed down where you want to get married and what kind of venue you're after, you can begin to draw up a shortlist.
What must your wedding venue have?
Aside from where the wedding venue is and your ideal type of space, you need to start thinking about the rest of your criteria. Draw up a list and make sure you ask the same questions of every venue you look at.
Some of the key things you might want to consider include:
Capacity: make sure you can fit all of your guests in.
Accommodation: is it licensed for your ceremony as well as your reception? Is there onsite accommodation for your guests to stay over night?
Pricing structure: Will you be charged on room hire, price per head, minimum spend or are there set packages? Always check precisely what is included in the price.
Catering: Food is crucial to any celebration, so check whether the catering is done in-house or if there's an approved list of caterers. Ask for sample menus and check what their policy is for tasting sessions.
Accessibility: Can it be easily accessed by public transport if any of your guests are likely to be travelling that way and is there sufficient parking?
Exclusivity: Check how many other weddings might take place on the same day/weekend as yours if you don't have exclusive use.
Logistics: Find out what time you have access to the venue so that your suppliers know when they can set up and strike your wedding.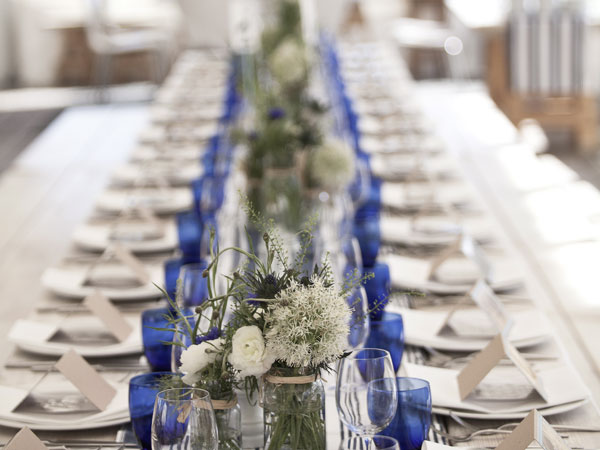 The Gallivant Hotel, South East Regional Winner 2013
What are the details to look out for?
When you start visiting wedding venues, you need to make sure your heart doesn't rule your head, so make sure you have a list of questions to ask the venue coordinator and take care to notice little details. It may seem irrelevant now, but you don't want to be worrying about things like lighting dimmer switches on your wedding day! Think about:
Where the power sockets are for your ceremony music, speeches, band or DJ.
What the bathrooms are like – a well-stocked loo with nice toiletries gives a good impression of a venue's standards overall.
The flow of the space – what route are your guests likely to take throughout the day as they move from room to room? Does it flow? Is it sociable?
Whether there's ample heating and/or air conditioning – large stately homes can be stuffy in the summer with no modern cooling system and drafty barns can be cold during the winter with such a big space to heat.
Are you happy with all the extant furniture, whether you'll need to hire any in (e.g. chairs) and who will be responsible for removing/storing any furniture you don't want to use?
If there are any noise restrictions (e.g. volume, end time) that your entertainment will have to adhere to.
It's also vital to speak to the venue about how they run their wedding days. They should be able to offer advice on what works best for the space in terms of logistics, but if it doesn't work for you, do be sure to question it and suggest alternatives that you would prefer.
Which suppliers does the venue recommend?
'Recommended suppliers' can often be a bit of a misnomer as it is often just a list that suppliers have paid to be on and the venue doesn't actually have any experience of working with them. As such, do find out whether they actually recommend suppliers based on their credentials and experience of working at the venue. Will you have to pay any extra commission? Are there any suppliers (such as caterers) that the venue insists you use or are you free to bring in your own choice of wedding suppliers?
When should you sign on the dotted line?
In the rush of excitement and encroaching panic to get things booked, it can be easy to rush into a contract with a wedding venue. Take time to pause. Most places will temporarily hold a date for a week or so whilst you think things through.
In that time, you need to take a good look at the full breakdown of all the costs involved and an itemised list that shows exactly what is and isn't included in the price. Make sure you know whether or not VAT and service has been included in the costs. Be clear on the payment process, what the deposit is and when instalments and balances are due to be paid.
It's also wise to make sure you know what happens in the event of an emergency or cancellation, whether it is due to you or the venue. Ask about their refund policy and also about public liability insurance.
You may also wish to find out if you'll have a designated point of contact throughout your planning process. In some places you'll pass through a sales team, an events team and a banqueting team on the actual day itself; in others you'll speak to the same person from the time you enquire to the time you go off on honeymoon.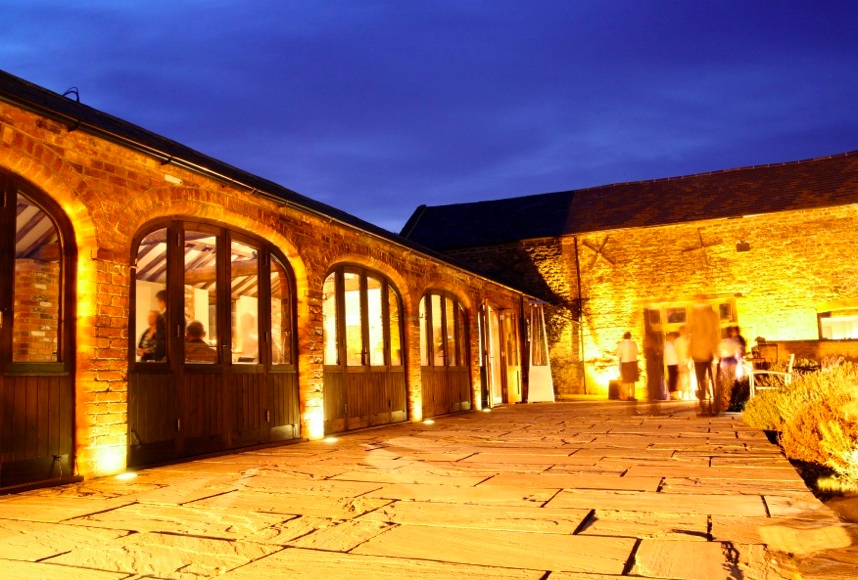 Dodmoor House, National Winner 2013
Without doubt your wedding venue is likely to be the biggest expenditure within your wedding budget, so it's vital to make sure you get the right one for your celebration. A good venue will always try to offer you maximum help and minimum stress, so that you can happily enjoy their surroundings on the best day of your life.
You can find a wedding venue in your area in the supplier section of The Wedding Industry Awards website.