Green Biscuit Studio, Best Wedding Videographer 2013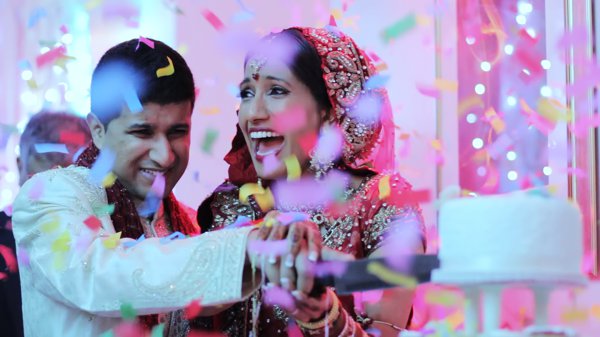 "I've always been interested in making films," Wayne Connelly of Green Biscuit Studio – the Best Wedding Videographer award winner of 2013 – explained. "I stole my dad's camera when I was 12 and took a load of my friends into the woods to make a Blair Witch remake! Unfortunately, it never quite made the big screen as I spent the rest of that day drying the camera off with a hairdryer after dropping it into a stream…"
"Luckily I'm now not as clumsy these days!" said Wayne, who has a degree in Film & Television. "I filmed a couple of my mates' weddings for free, loved it and now here I am, with my own business. For one of my first wedding films I decided to make a Hollywood style trailer as I felt it was a bit different to your usual film. After receiving a lot of great feedback I developed my style into what it is today. I also produced an advert, which was shown on ITV last summer, which was a lot of fun to produce!"
It was this cinematic style that won Wayne's voters over and helped The Wedding Industry Awards judges to nationally shortlist him before he went on to win the whole category. The expert panel felt that wedding films produced by Green Biscuit Studio had a bespoke style that is timeless, visually stunning, and consistently elegant.  The story of each couple's wedding day is beautifully told without ever seeming formulaic, cheesy or predictable.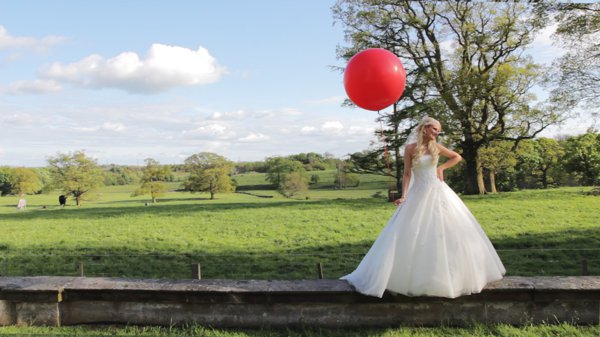 Wayne was initially stunned when he heard the results of the nationally acclaimed Best Wedding Videographer category at The Bloomsbury Ballroom in January.
"Genuinely, I was so honoured to win the regional award in only my second year of business and my first time entering the awards," Wayne said. "I just couldn't believe it when they called out my name. I spent the rest of the night smiling from ear to ear and had to watch back the footage to hear what the judges had said, as I couldn't remember a thing. I didn't even take in the rest of the awards as I couldn't concentrate. The whole experience is now a bit of a blur."
That said, Wayne and his entourage still made the most of the night and enjoyed the rest of the celebrations at The Wedding Industry Awards ceremony.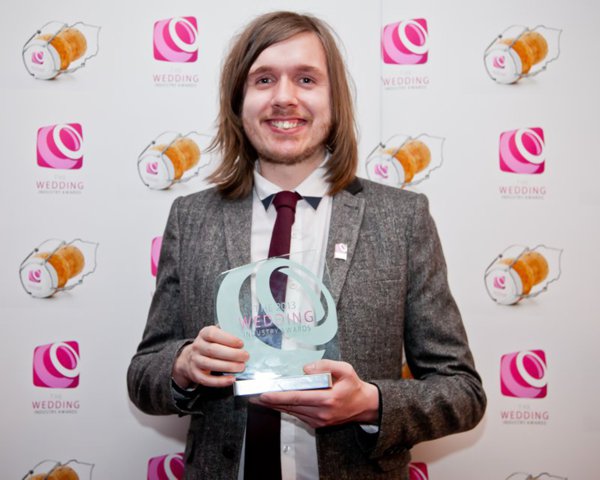 "I attended the ceremony with my girlfriend (now fiancée), my mum and step dad and I can honestly say it was one of the best evenings of our lives (with one very proud mum!)" Wayne explained. "Apart from winning the regional and then national award, the whole experience from start to finish was glitzy, boozy, nerve-wracking and heaps of fun. I was also able to meet some of my heroes…does it get much better than that?"
Wayne has placed his award on top of his fireplace, so he tends to get a lot of comments about it when couples visit him. "I think the award gives new customers that extra reason to book, knowing I have been voted number one not only by the prestigious judging panel but also by my previous clients. Previous customers have also contacted me to congratulate me, so they obviously know it's a big deal. I owe a lot to the couples who ultimately helped me win the award." 
Being crowned the Best Wedding Videographer of the year has boosted Wayne's confidence, allowing him to broaden his horizons and raise awareness of Green Biscuit Studio at a national level outside of his native northeast.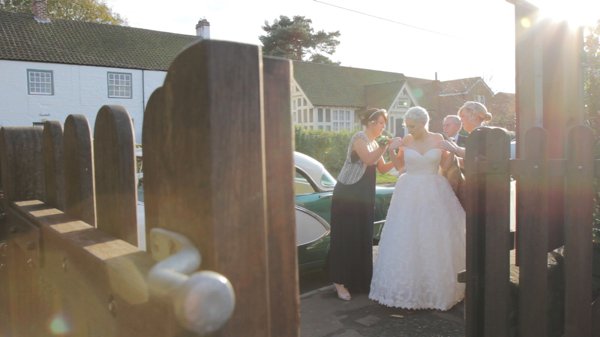 "To win the most prestigious award in our industry is just fantastic and as I've said I've only been making wedding films for two years," Wayne reflected. "Having such strong talent in the other regions makes it all the more special. After the awards I was receiving daily enquires which just highlights the award's significance and importance to the wedding industry. The awards have been the best (and cheapest!) advertising opportunity for me. 
As a result of his win, Wayne hopes to change the perception of what wedding videographers do and the type of experience that they create for their clients. "I think videographers in the past have had a bad reputation and I'm constantly fighting to change that perception of slow motion, cheesy footage, awful 80s graphics and long, boring videos that even your Nan doesn't want to sit through. I think I'm getting there."
So, would Mr Connelly recommend that other wedding businesses should enter The Wedding Industry Awards 2014, regardless of their size or experience?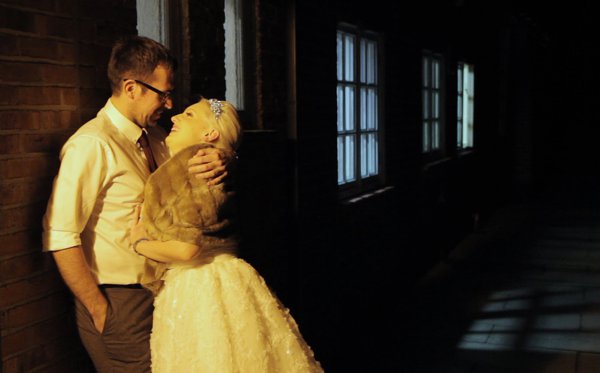 "Do it!" is Wayne's simple answer. "What's stopping you? I've found the whole experience nothing but fascinating and rewarding. Winning the regional category alone was an honour for me. In terms of advice: don't worry too much about the competition; once you've submitted your entry all you can do is wait, so don't waste time over analysing your competitors."
"Making a living doing your hobby has to be the greatest achievement," Wayne said. "I love being able to capture a moment in time that my couples will never forget. I love that I get to mess around with cameras & other bits of equipment that are like toys to me, pushing the boundaries with each & every wedding that I capture ensuring my films never get stale."
"I also love sharing the big day with brides and grooms. I'm very lucky that I always get the best couples who make my life much easier. Receiving comments and thank you letters makes the job worthwhile too. In what other industry would you get that sense of satisfaction, recognition and friendship?"
You can find out more about Green Biscuit Studio: